Arguably one of the most beautiful gemstones in history, turquoise, has a rich history. Constructing jewelry is one of the most popular uses of turquoise throughout civilization. Eye-catching, but not too "flashy" or formal, turquoise jewelry adds something special to an ensemble, and people have been aware of this throughout the ages. Jewelry collections are not complete without turquoise pieces. The mining of this vibrant blue gemstone dates back more than 2,000 years ago in Persia. Artists in China were carving turquoise more than 3,000 years ago.
Turquoise is the national gem of Tibet, and in looking at this stunning bracelet created by the Peruvian artist Rosa Tomatis, it isn't any wonder why. Turquoise is definitely the main feature of this piece, with a smooth, piercing-blue disc set in a shiny sterling silver pendant. The center medallion is held by black cords that are secured with a sterling silver clasp.
This purchase can provide 177 doses of measles vaccine to protect children from this deadly disease.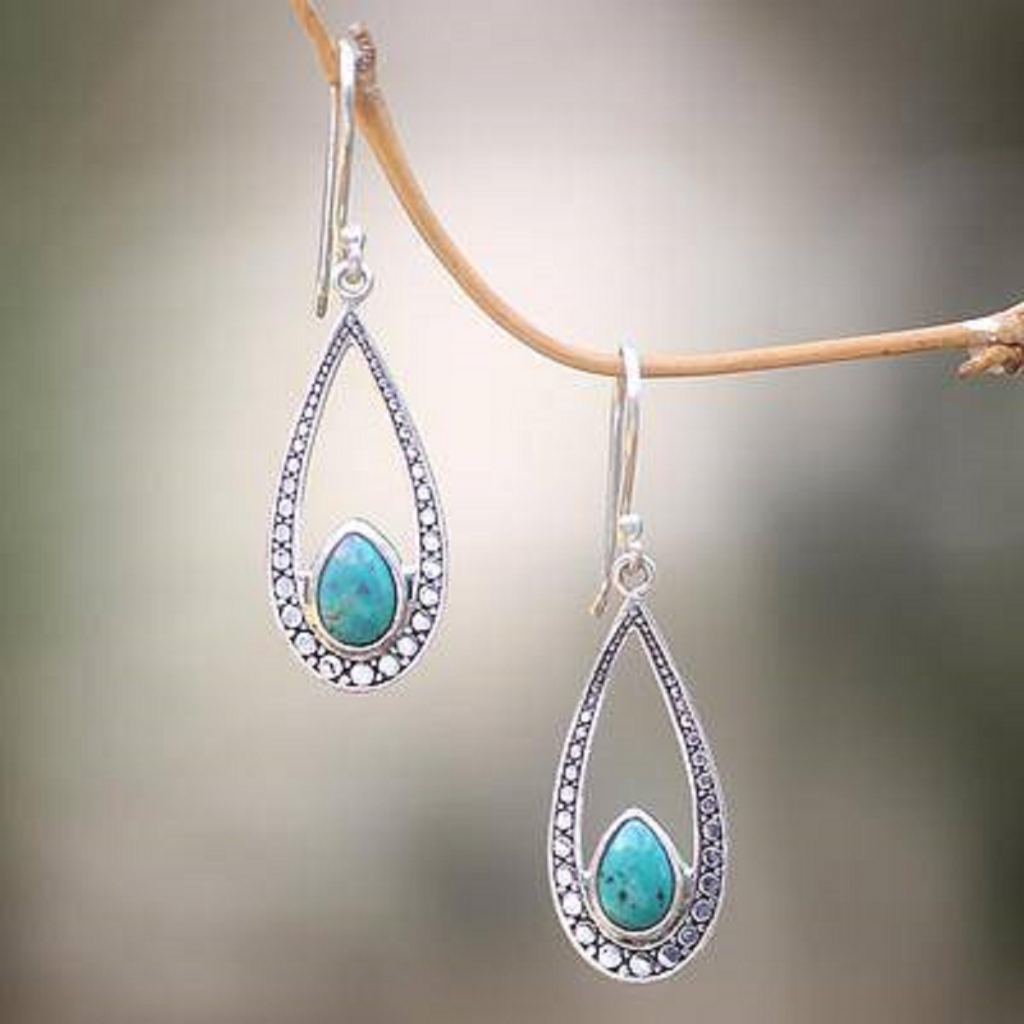 Ancient Egyptian rulers adorned themselves with turquoise jewelry. In fact, some of the headdresses worn by Cleopatra were embedded with turquoise. These turquoise and sterling silver, handcrafted dangle earrings, entitled 'Turquoise Eyes,' are reminiscent of something Cleopatra would have worn. Turquoise was associated with protection, warmth, motherhood, and vitality in Egyptian culture. It was thought that touching a piece of turquoise could connect a person with hidden energy from the planet. Created in the Balinese workshop of Wirabhuwana, these dangle earrings feature vibrant teardrop turquoise gemstones.
This purchase can provide 23 packets of lifesaving nourishment to children suffering from acute malnutrition.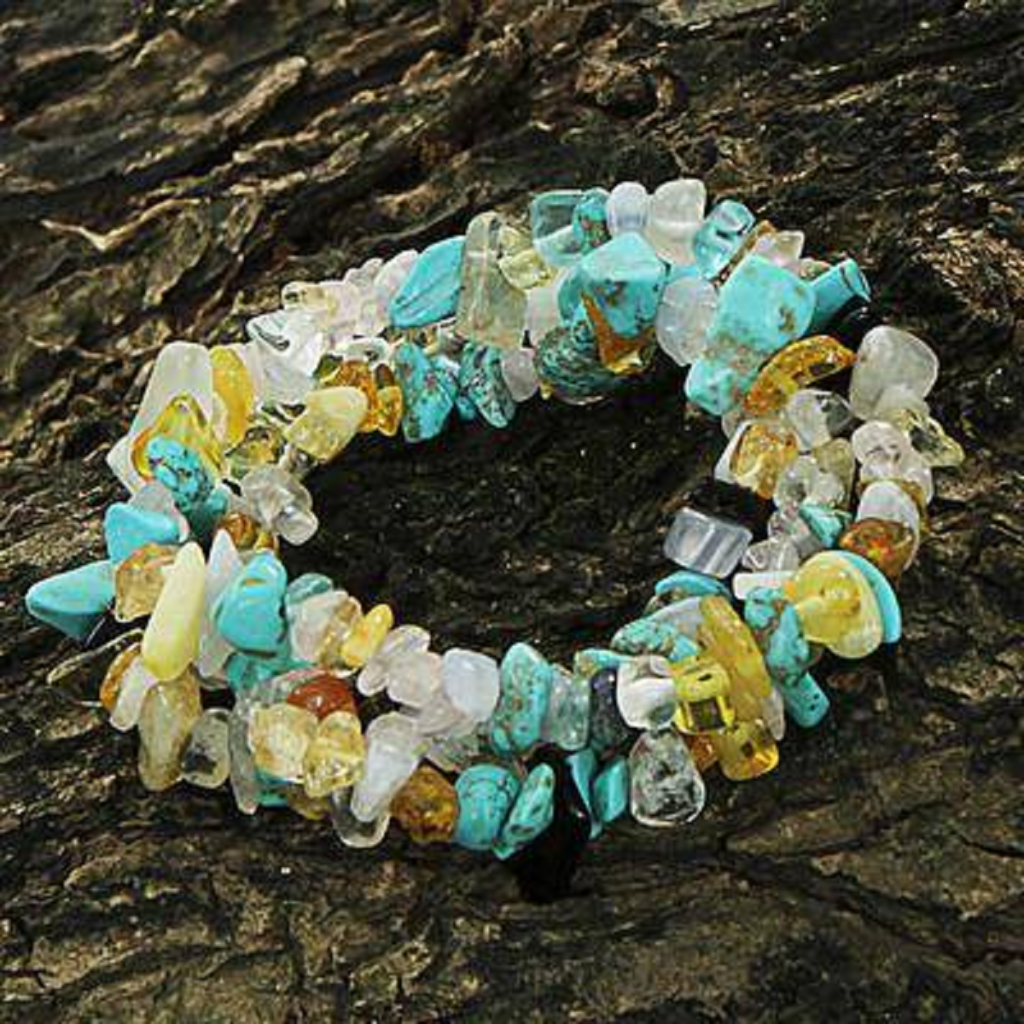 **In writing this article, I actually ended up purchasing this set of beaded multi-gemstone bracelets because I like them so much.  It is my belief that a jewelry buff cannot have too much turquoise in their collection.**
The beaded multi-gemstone bracelets (set of three) are on a stretch band to slip over the wrist. Brazilian artist Joias do Rio chose beads of turquoise, citrine, dyed chalcedony, agate, and rose quartz to depict the gorgeous colors of the ocean. The three unique and colorful bracelets can be worn one at a time, or together. Turquoise is one of the birthstones for December and is regarded as a love charm that brings the owner love and good fortune.
This purchase can provide 49 sachets of oral rehydration salts, which can help children combat dehydration and diarrhea.

This turquoise and sterling silver beaded pendant necklace alludes to a serene sky on a perfect day. Turquoise is known as the gemstone of life, and certainly, the sky and life share a common thread in their vastness. The striking turquoise gemstone is prominent in the beautifully embellished sterling silver pendant. Artisan Neeru Goel of India centered this pendant on a strand of turquoise gemstones and sterling silver beads.
This purchase can provide enough measles vaccine to vaccinate 109 children against the measles.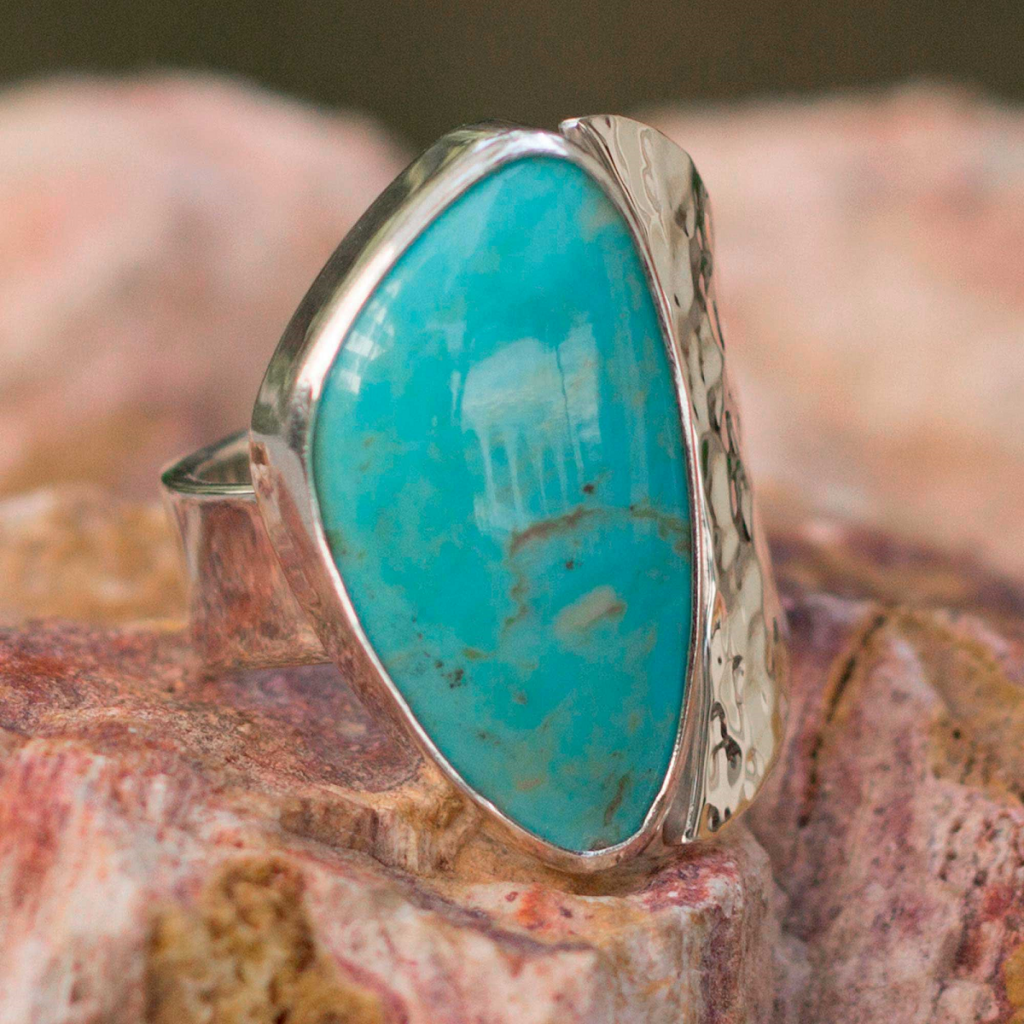 This silver and natural turquoise cocktail ring symbolizes peace, love, and harmony. It has been believed by many cultures throughout history that turquoise is a holy stone with healing properties. This turquoise gemstone was shaped and polished by artisan Alon Diller from Mexico. He hammers the sterling silver band, giving the piece a unique quality.
This purchase can provide 55 packets of lifesaving nourishment to children suffering from acute malnutrition.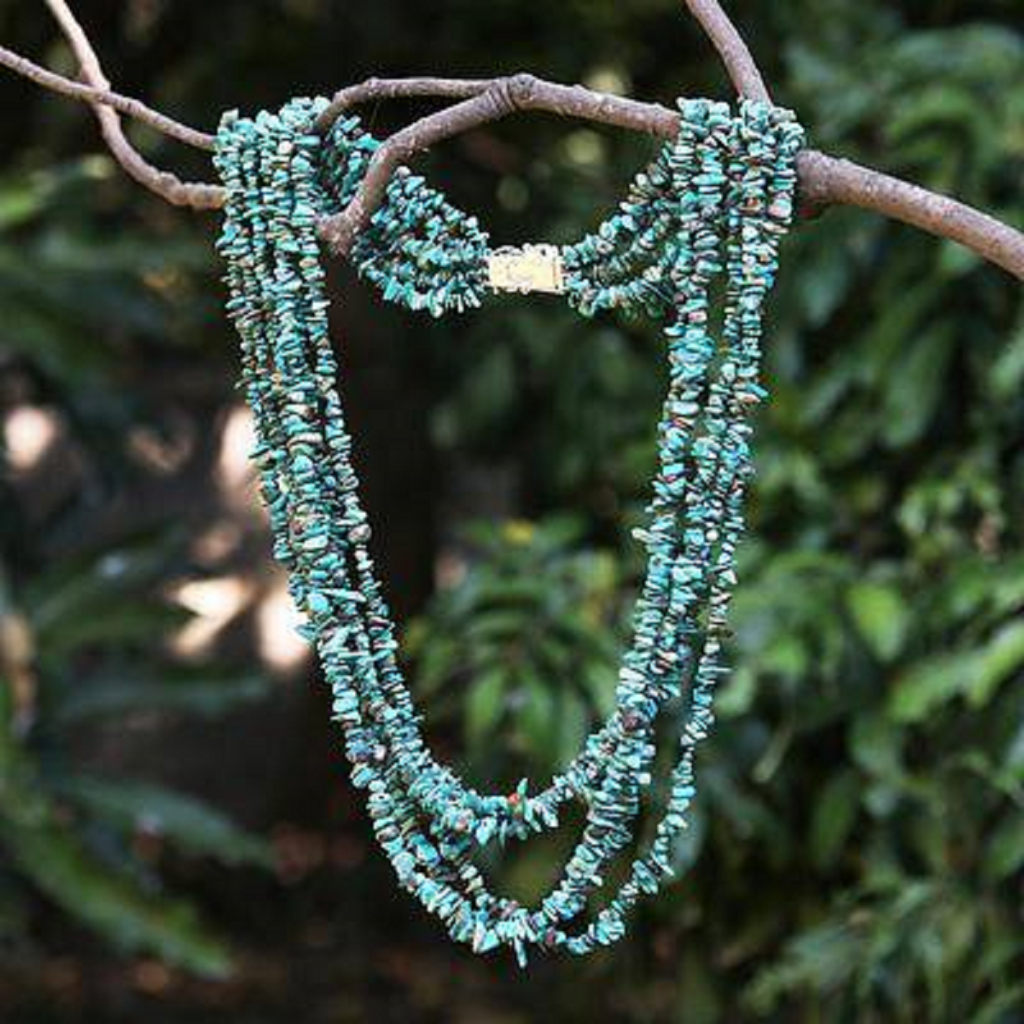 Interestingly, turquoise is considered the gemstone for the eleventh anniversary of marriage. This turquoise torsade necklace, with six strands of turquoise beads in different shapes, and a metal clasp, would make the perfect gift for celebrating a wedding anniversary. It would also be a nice gift to get for oneself simply because it is a beautiful piece of jewelry. Artisan Matta of Thailand named this piece 'Blue Surf' because it has blue hues of the sea.
Purchasing this stunning necklace provides the funds for 626 sachets of oral rehydration salts.  These salts help prevent children from suffering from deadly dehydration and diarrhea.
If you love turquoise, UNICEF Market has a lot of gorgeous turquoise jewelry to choose from for both women and men. Turquoise makes a lovely addition to any jewelry collection.