Friends and family born at the beginning of the year may have it tougher than the rest of us when it comes to birthday gifts. The holiday season has just passed, and that's usually the time of year when people receive the most. It can be difficult to find something for the person who seemingly has everything! This is where birthstones come in. Because they are specific to birthdays, people don't typically consider them as a holiday gift. For February, amethyst is the stone to show that you've put a little extra thought into your birthday gift purchase. UNICEF Marketplace brings the work of amazing jewelry artisans to your fingertips for easy browsing and selection!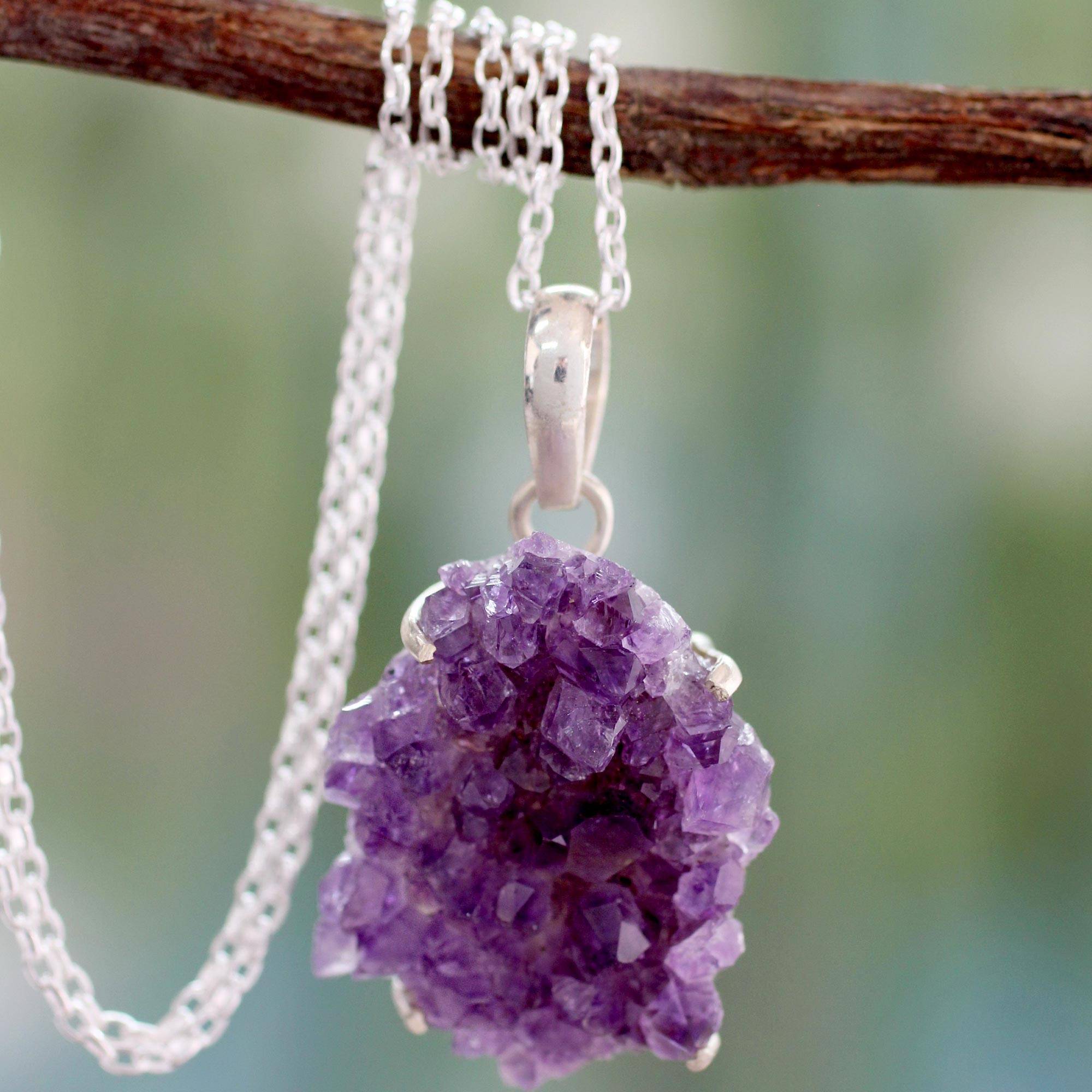 If you've never really seen amethyst before, you're in for a treat! This brightly colored stone is known for its vibrant hues of violet and is extremely versatile. Many stones are much more aesthetically pleasing after they're finished, however, amethyst is eye-catching even in the rough. Check out "Amethyst Waltz" by Alok Jain! Historically, the ancient Greeks believed that amethyst protected the user from the repercussions of a night spent drinking wine. It may just be the perfect gift for after the birthday festivities!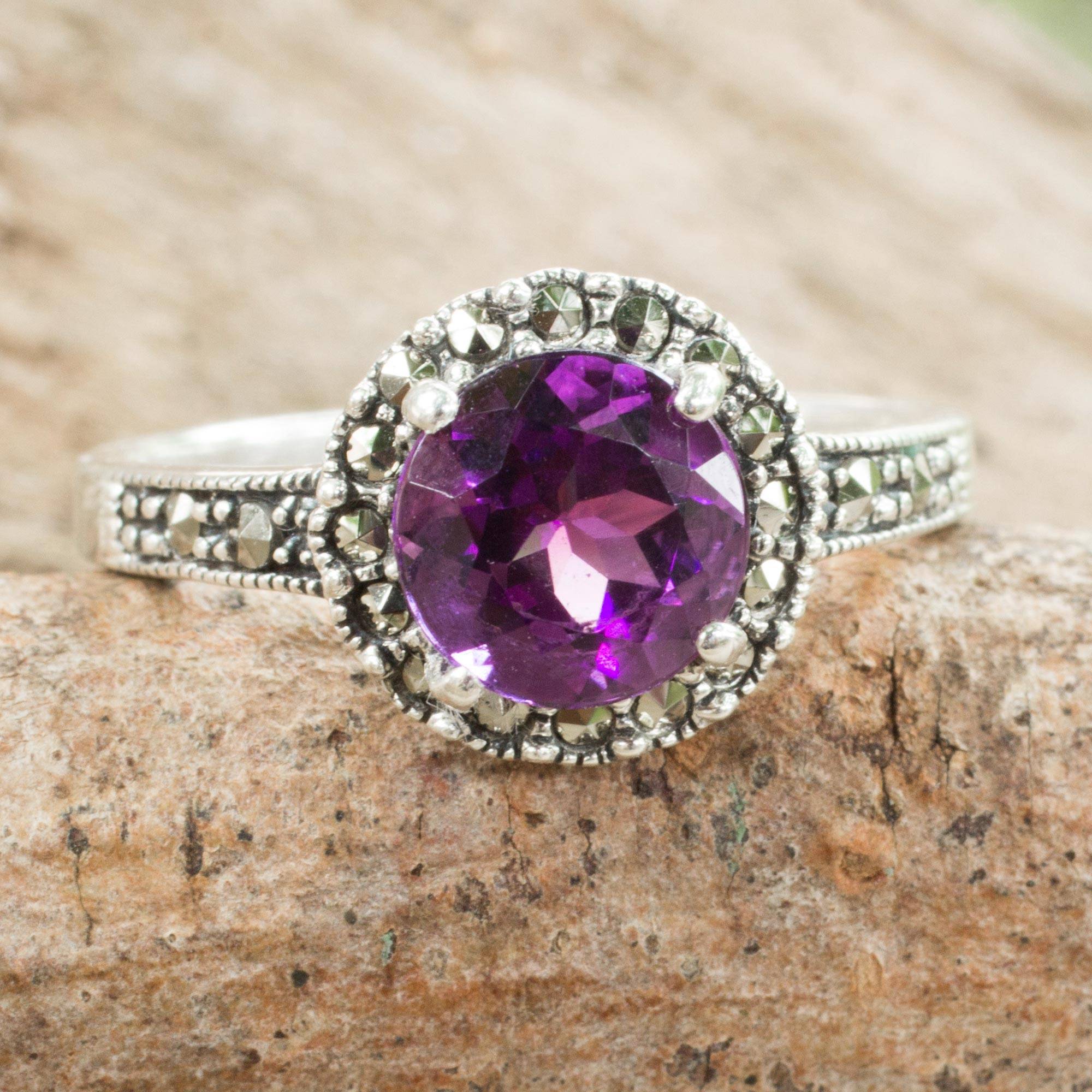 If you're looking for something more discreet, a ring might be the perfect option! UNICEF has you covered when it comes to gifts for both men and women! "Contemporary Belle" is sure to catch breaths and compliments as the wearer goes about her day. Narinee did a wonderful job of designing this beautiful piece. When you purchase through UNICEF Marketplace, your gift is twofold: 42 children are vaccinated against polio!
"Brave Garuda" is a wonderful example of how a typically feminine color can be adapted into a gift for men. Wayan Asmana has captured majesty, power, and myth in one striking piece. Although crafted for men, this ring can be worn by both men and women who appreciate nature and attention to detail.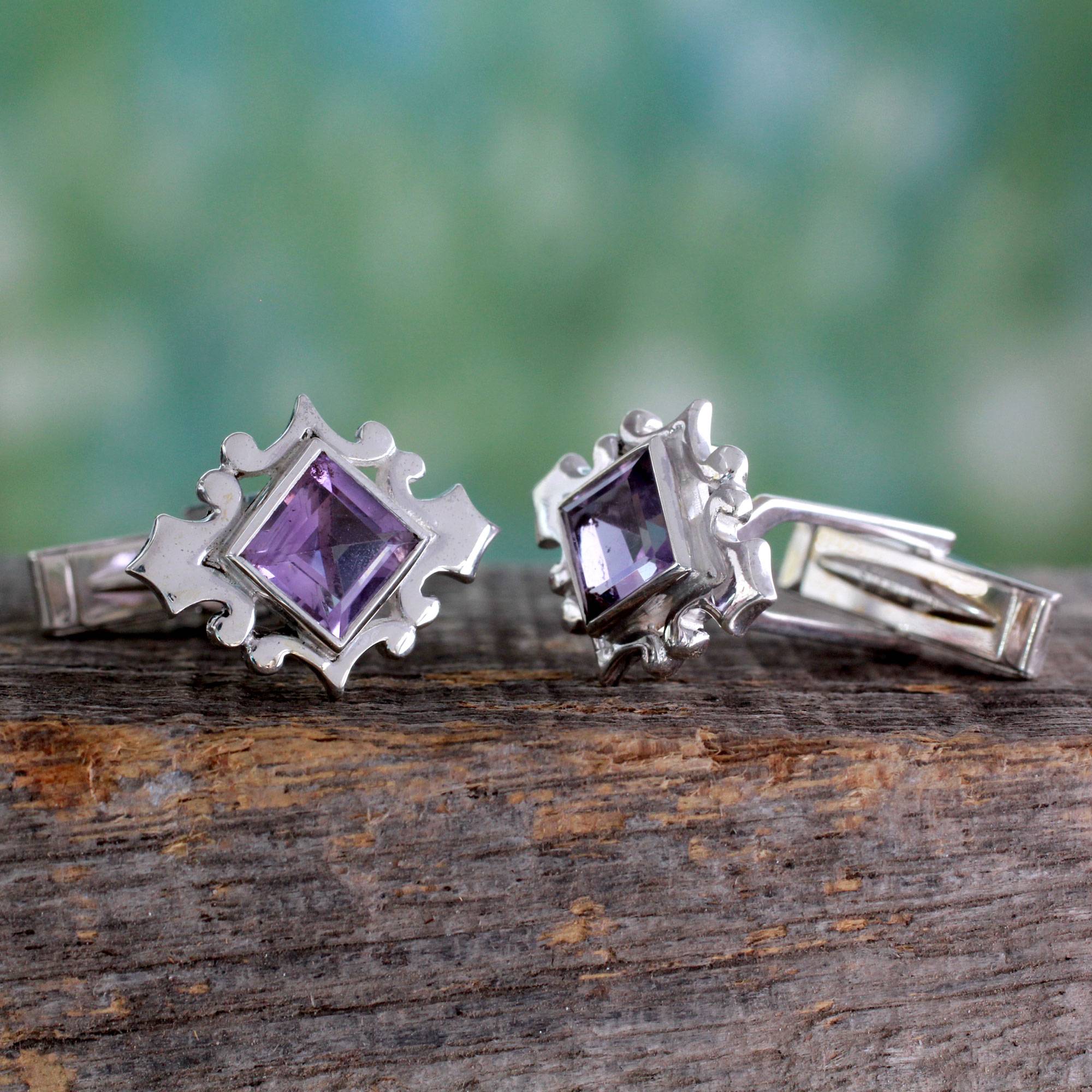 Little details can have just as big, if not more, of an impact than statement pieces. If you're looking for an amethyst gift for him, consider "Violet Squared" by Shubhra Singh of India. These cufflinks are sophisticated, eye-catching, and unique. They boast the wearer's birthstone in a professional way without being too obvious about it.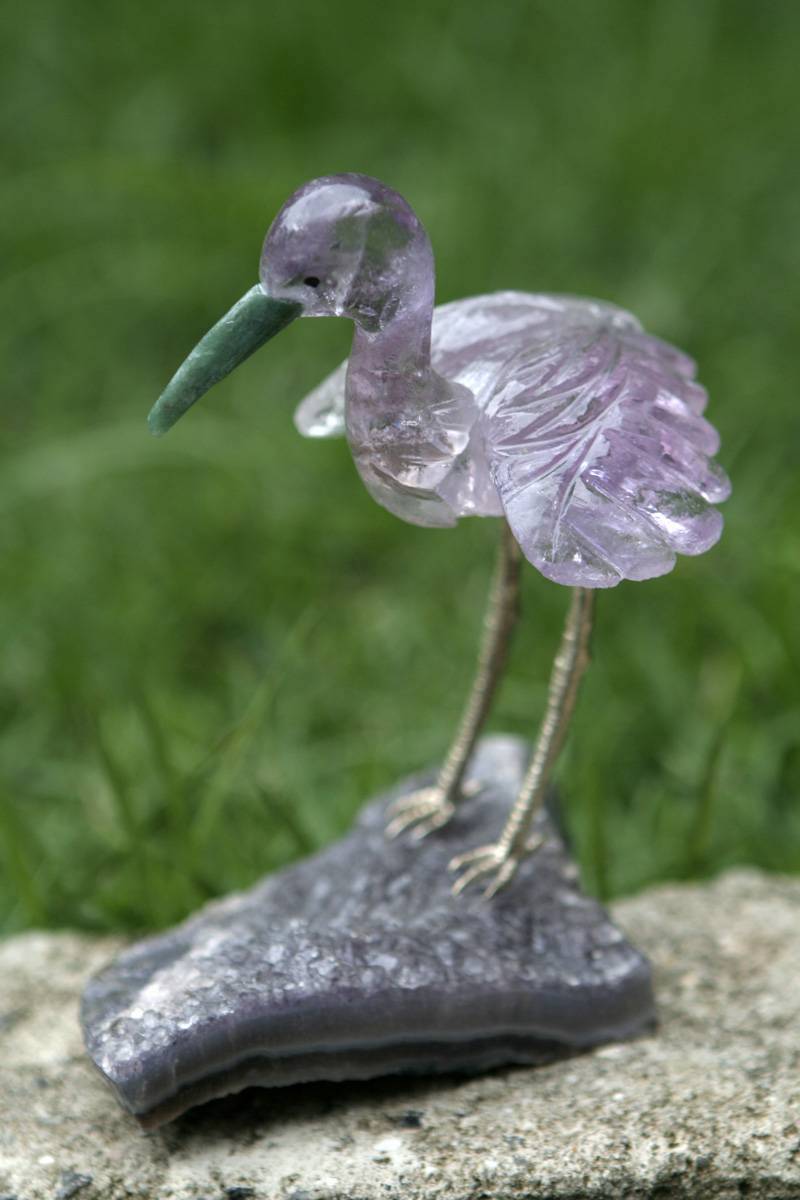 Perhaps the recipient isn't much of a jewelry wearer. UNICEF can help! Although there are many beautiful sculptures available, one that will stand out as a gift for a February birthday is Alexandre Costa's "Purple Heron".  This incredible piece is carved from amethyst. When you think about finding a solid piece of amethyst large enough to carve into a heron and it's crafted with the skill it takes to create this sculpture, its presence is awe-inspiring! The recipient is sure to be impressed!
Every purchase from UNICEF Market brings life-saving care and medicines to children around the world. You can feel good about your purchase and spread awareness of UNICEF's mission at the same time! No matter your selection, the impact you make on impoverished, endangered children is endless.