If you're looking to inject social responsibility into your gift-giving this year, this guide's for you!
You know the old saying "sharing is caring" and "give the gift that keeps on giving." Well, ethical gifts make good on both those promises!
What makes a gift "ethical?" And how do you decide which one is right for your friends and loved ones? Well, an ethical gift is one that contributes to a cause or helps someone else while also being lovely or useful for the recipient.
How To Buy an Ethical Gift for Her
Think about the causes that matter to you. Whether you're on a mission to rid the world of poverty or domestic violence, there are oodles of ethical gifts you can buy to support a great cause and show the  special women in your life how much you care.
If helping the world's children is a cause you believe in, then UNICEF Market, which has loads of amazing fair trade options, is a great place to start! 
Check out these Awesome Ethical Gifts for Her
Talk about a "statement necklace!" The proceeds from this pendant—crafted from Ghanaian sese wood—can fund measles vaccines for 18 children! The necklace is hand-carved by Ali Mohammed, who says he became interested in wood carving as a child when he used to visit his brother's workshop. He now has his own wood shop, where he employs and teaches other carvers his craft: "My hope is to become successful and be able to assist people who cannot further their education due to financial constraint."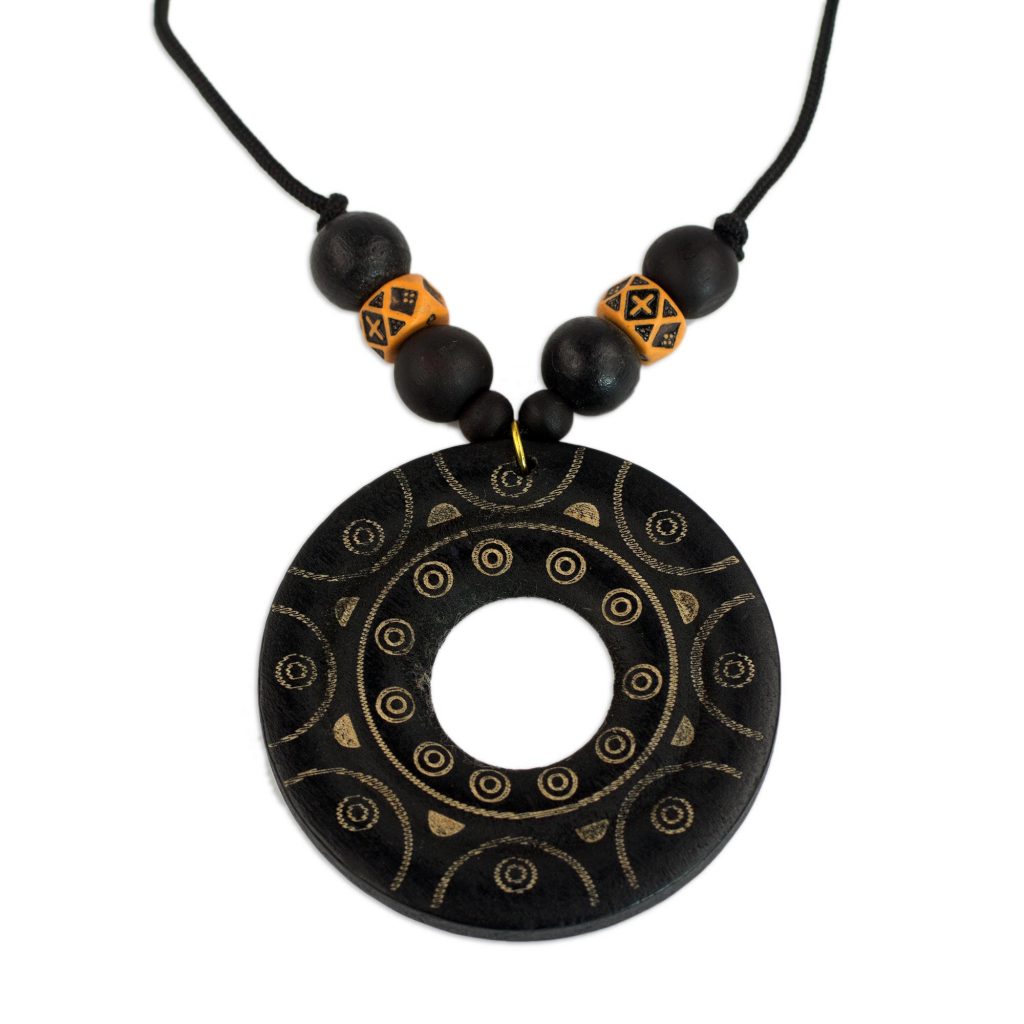 Handcrafted Sese Wood Circular Pendant Necklace from Ghana, $29.99
Featuring diamond patterns called "chasm-e bulbul" in its native Kashmir, this scarf is sure to be an eye-catching conversation starter. Especially because proceeds from one scarf can provide measles vaccinations for 49 children!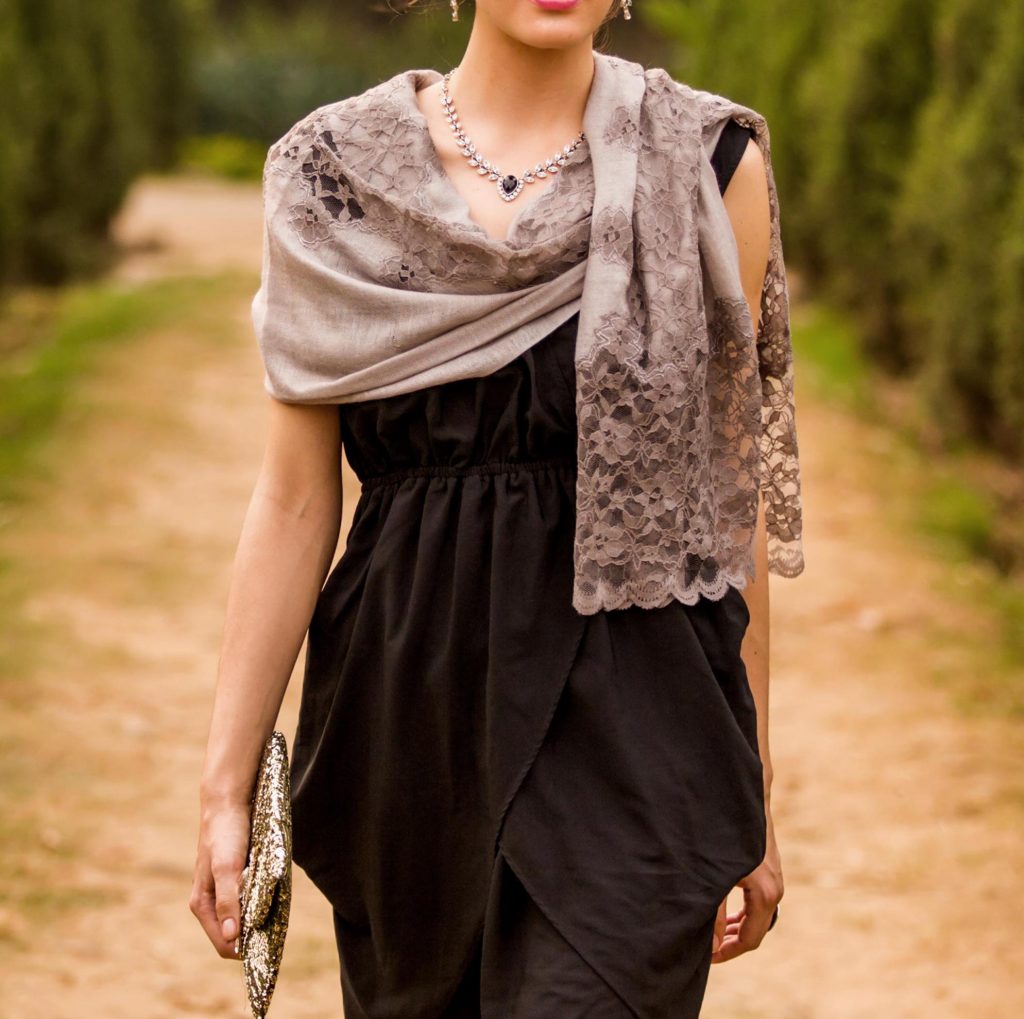 Artisan Neeru Goel, the creator of the sterling silver lapis lazuli earrings below,  says that, "collecting jewelry and gemstones has been my passion ever since childhood. I married very young and am blessed with a beautiful daughter. However, being a housewife was not my cup of tea so I decided to convert my hobby into a trade." Anyone who receives these earrings as a gift will be glad she did!
One of UNICEF Market's most prolific jewelry makers, Neeru works with just about every gemstone imaginable to make gorgeous earrings, bracelets, necklaces as well as matching sets that are ideal for more formal looks. What's more, proceeds from the sale of every one of the 645 pieces in her UNICEF Market collection help save and protect children!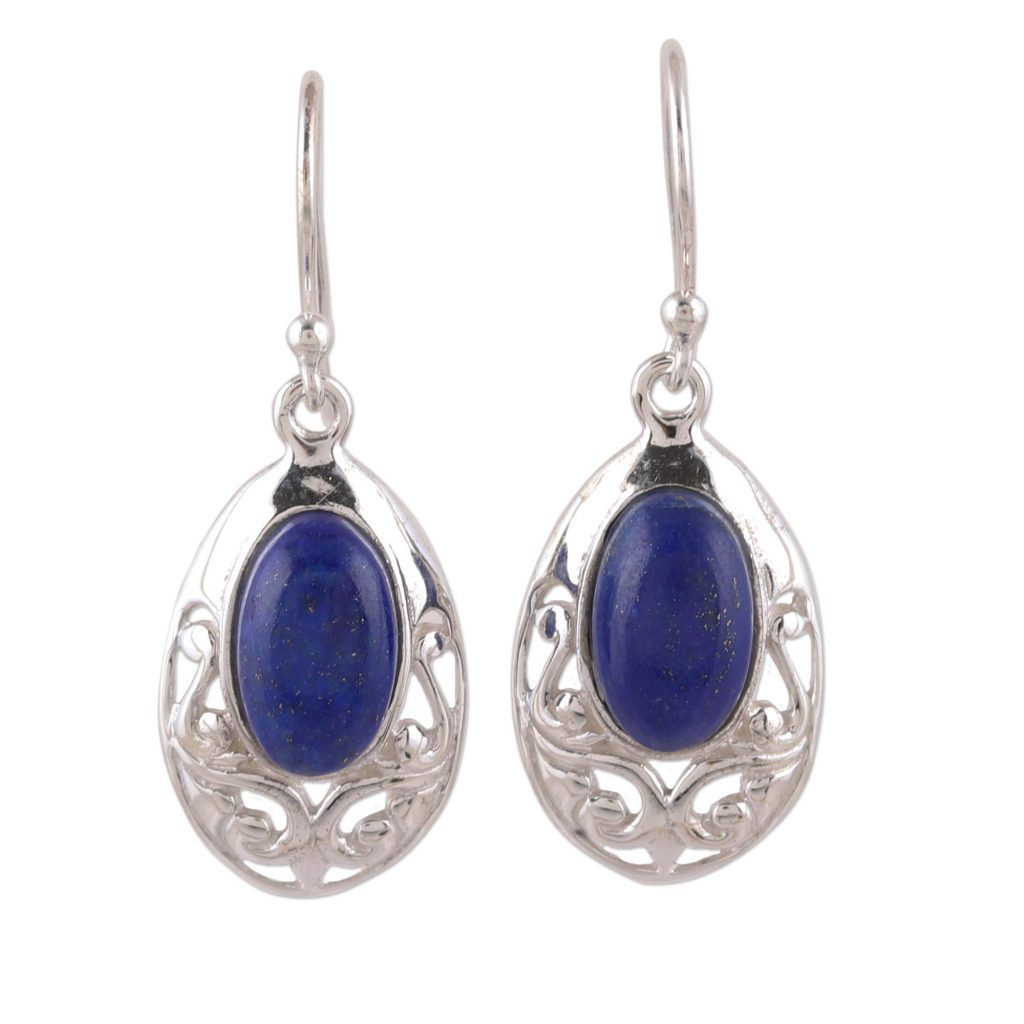 This set of six hand-painted ceramic doves are ideal for anyone looking to get a jump on their holiday decorating. Each ornament contains a tiny blank scroll just large enough to hold gift messages for those extra special someones on your holiday shopping list. Or just hang them on the Christmas tree with pride, knowing that a portion of profits from each set can provide therapeutic food to help a child suffering from malnutrition grow healthy and strong.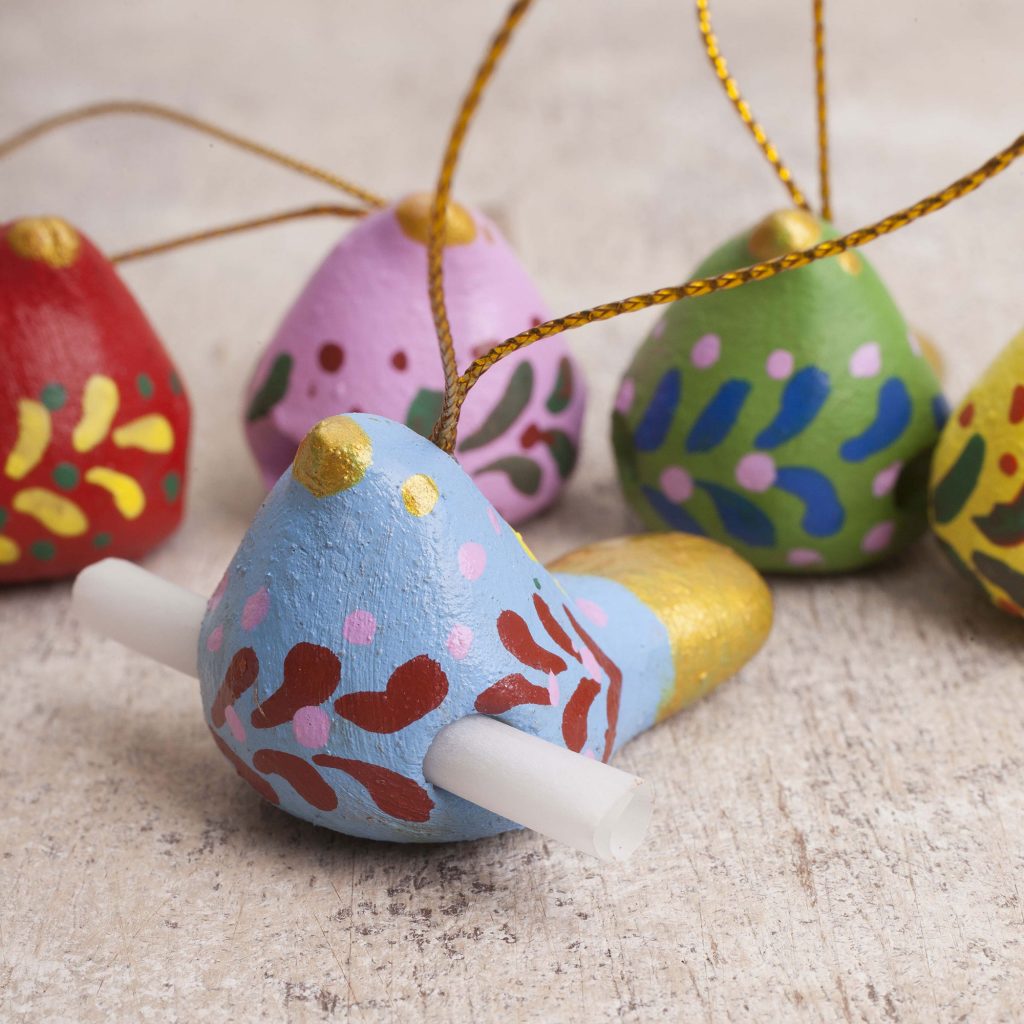 UNICEF Market features thousands of handcrafted artisanal treasures, including jewelry, clothing and accessories — plus beautiful items for the home. 
But for those women on your shopping list who would appreciate having an even greater impact, UNICEF Market also features Inspired Gifts, which are actual lifesaving supplies for children you can send in the name of a friend or loved one. A new addition to the collection called the Girls Empowerment Pack would be ideal for anyone who knows how important education is to helping girls who are born into poverty break free.
Sadly, there are places in the world where, even today, girls who can't afford sanitary supplies become shut-ins during their monthly periods. In some countries, young girls even give up on education altogether because they've missed so much school they can't make up the work. Your gift of a Girls Empowerment pack will deliver the vital supplies five girls need to go about their day — and go to school — feeling good about themselves and their futures.