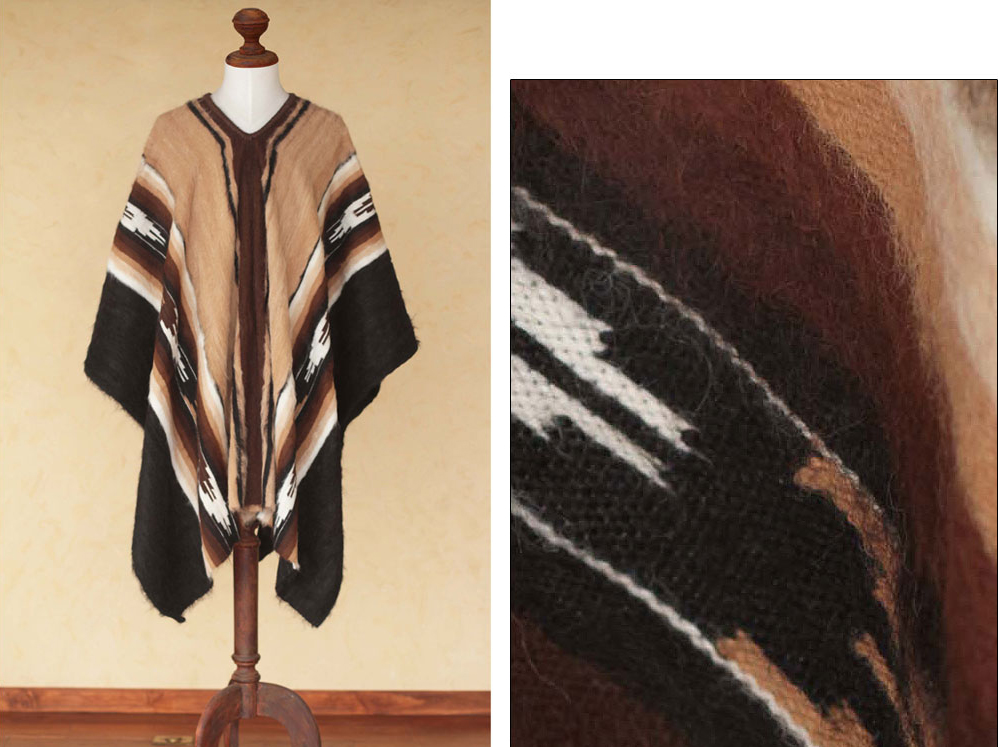 When I was growing up in the 70's my mother wore an alpaca poncho, high-waisted flared jeans and clogs.  In keeping with family tradition, a gorgeous Peruvian alpaca poncho is on my wishlist this season.
The heavier men's ponchos are for ladies, too – I personally love menswear.
I envision wearing "Earth Celebration" with a silk scarf and jeans for the fall.  Then, I will throw it over my winter puffer in the snowy months.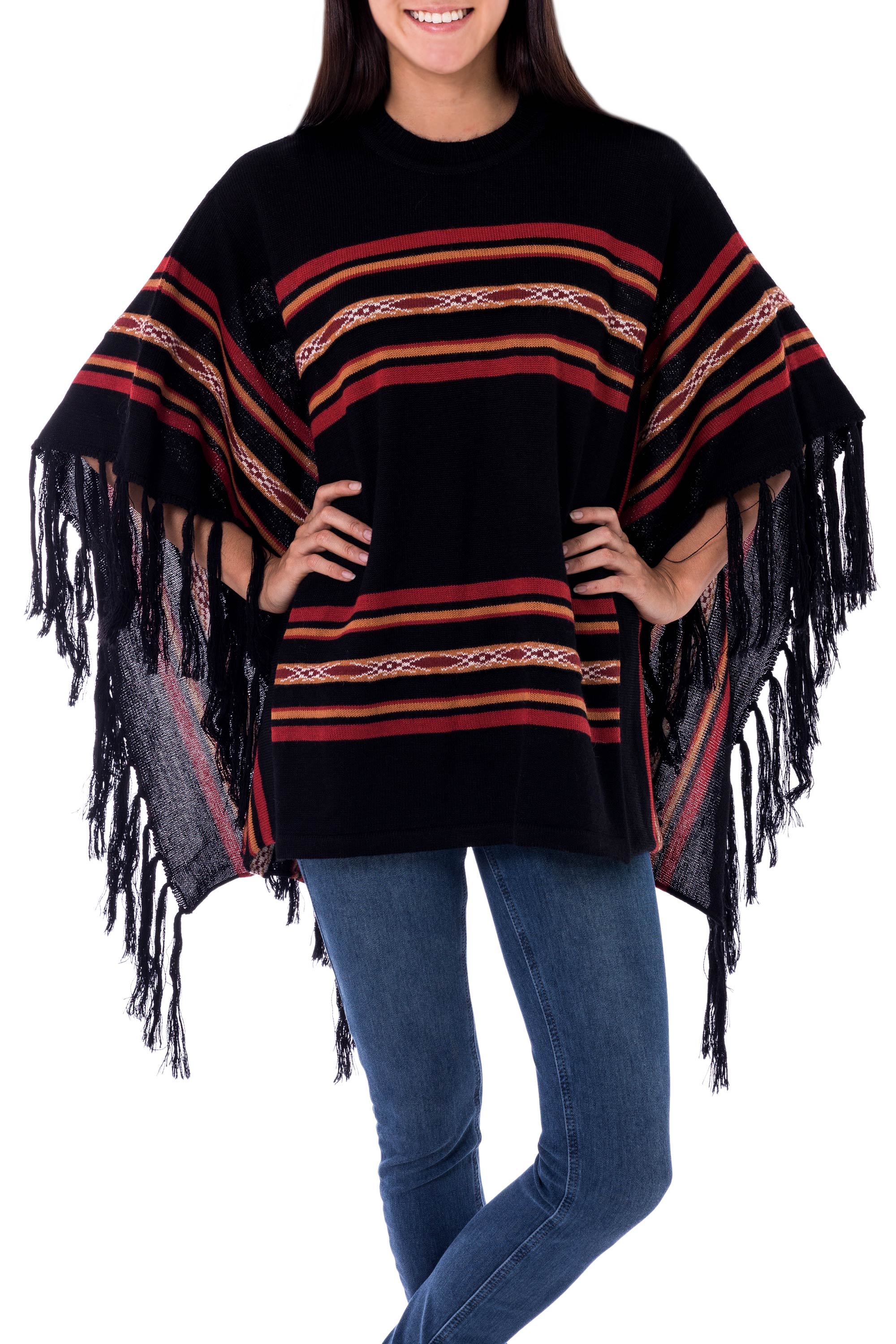 Women's ponchos are shorter and lighter weight. Elegant with tassels or without, they look great cinched at the waist with a belt.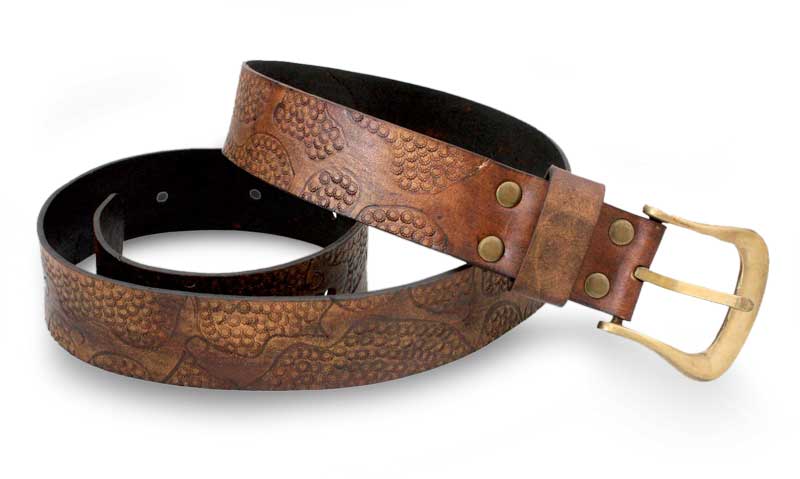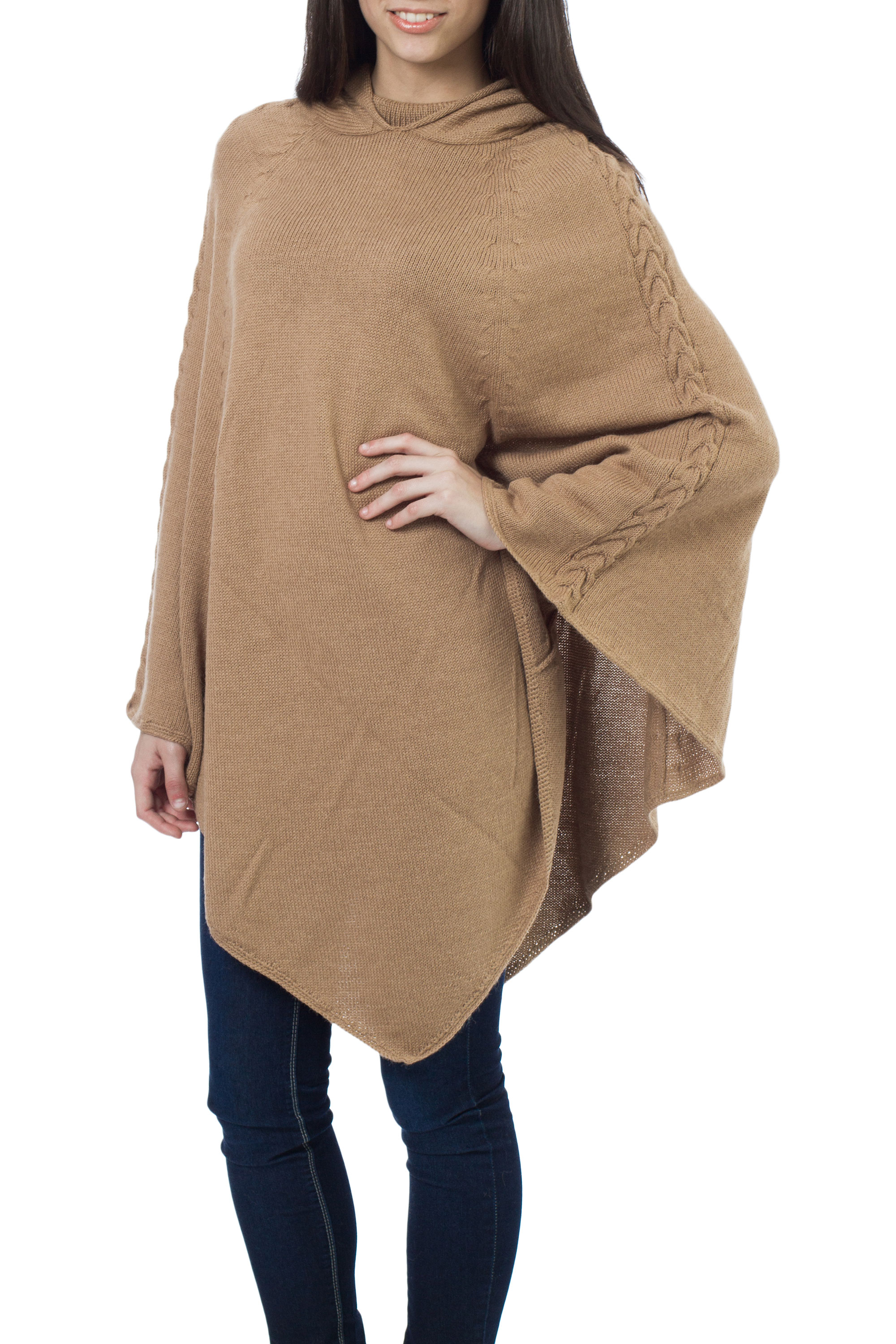 Alpaca is softer than wool, sturdier than cashmere. It is immune to pilling and easy to wash. Alpacas also happen to be adorable creatures. They have been domesticated for thousands of years in South America, and are part of the artisanal weaving tradition there-often figures of alpaca are integrated into the weaver's designs.
Peruvian weaver, Maritza Pacori described the tradition of weaving:
"We are like little spiders and we're weaving a story with our art that will be told by future generations."
Alpaca accessories come in beautiful knits and colors. Chullo hats  and heavy cable knit beanies are made with silky lustrous alpaca that is lanolin-free and hypoallergenic.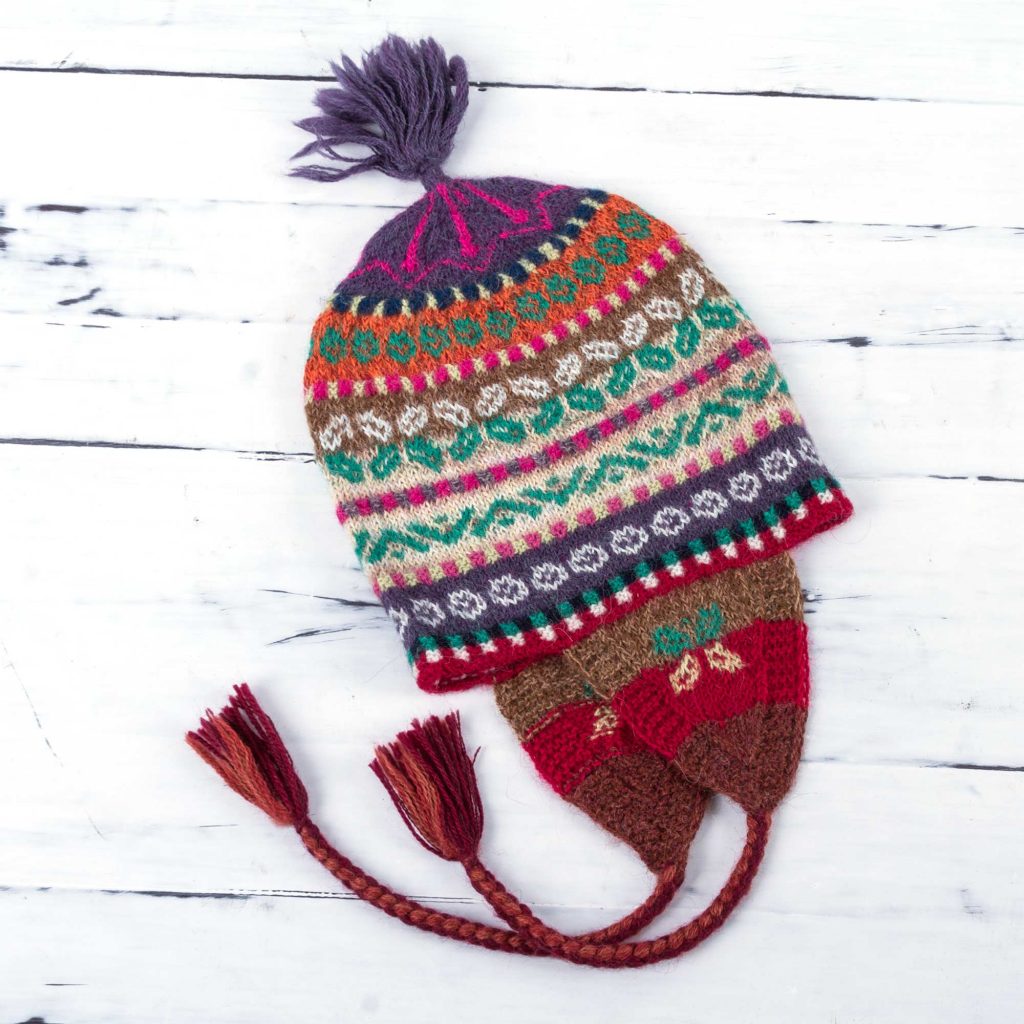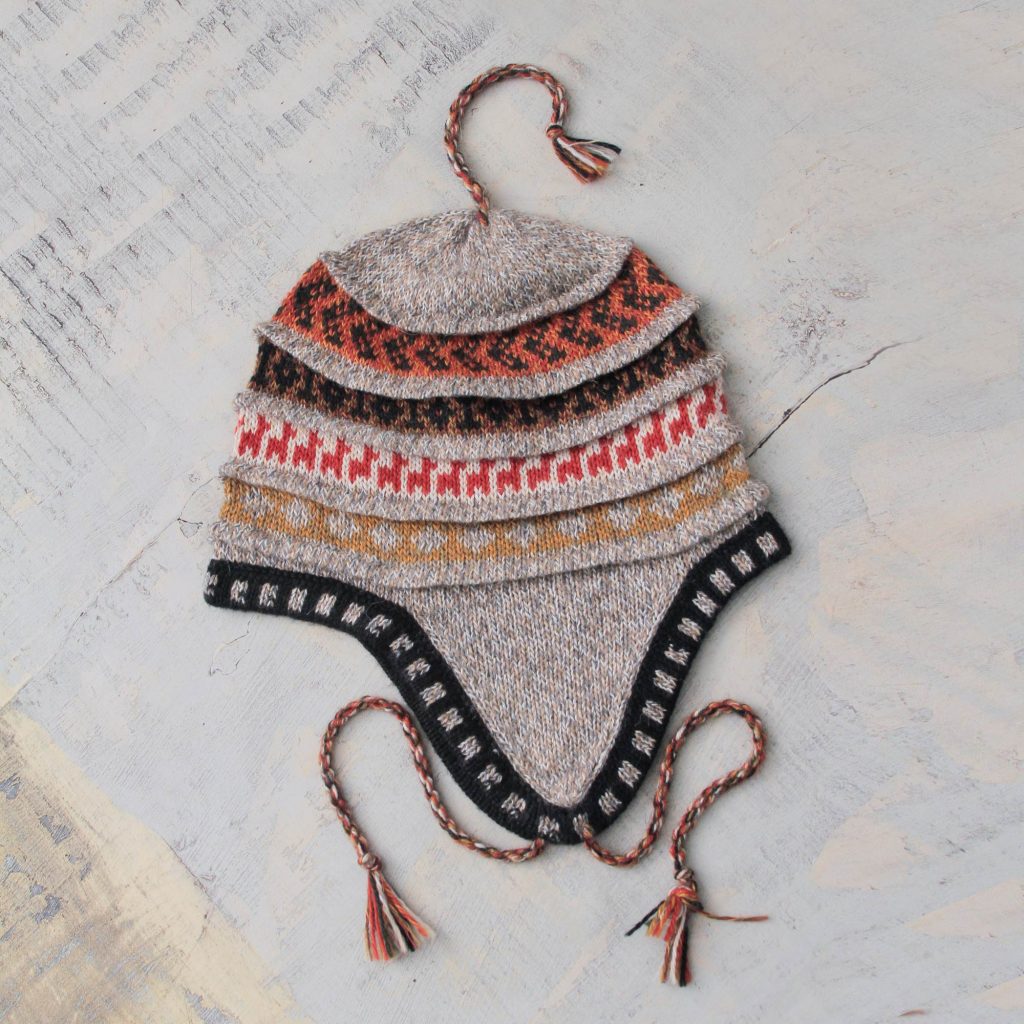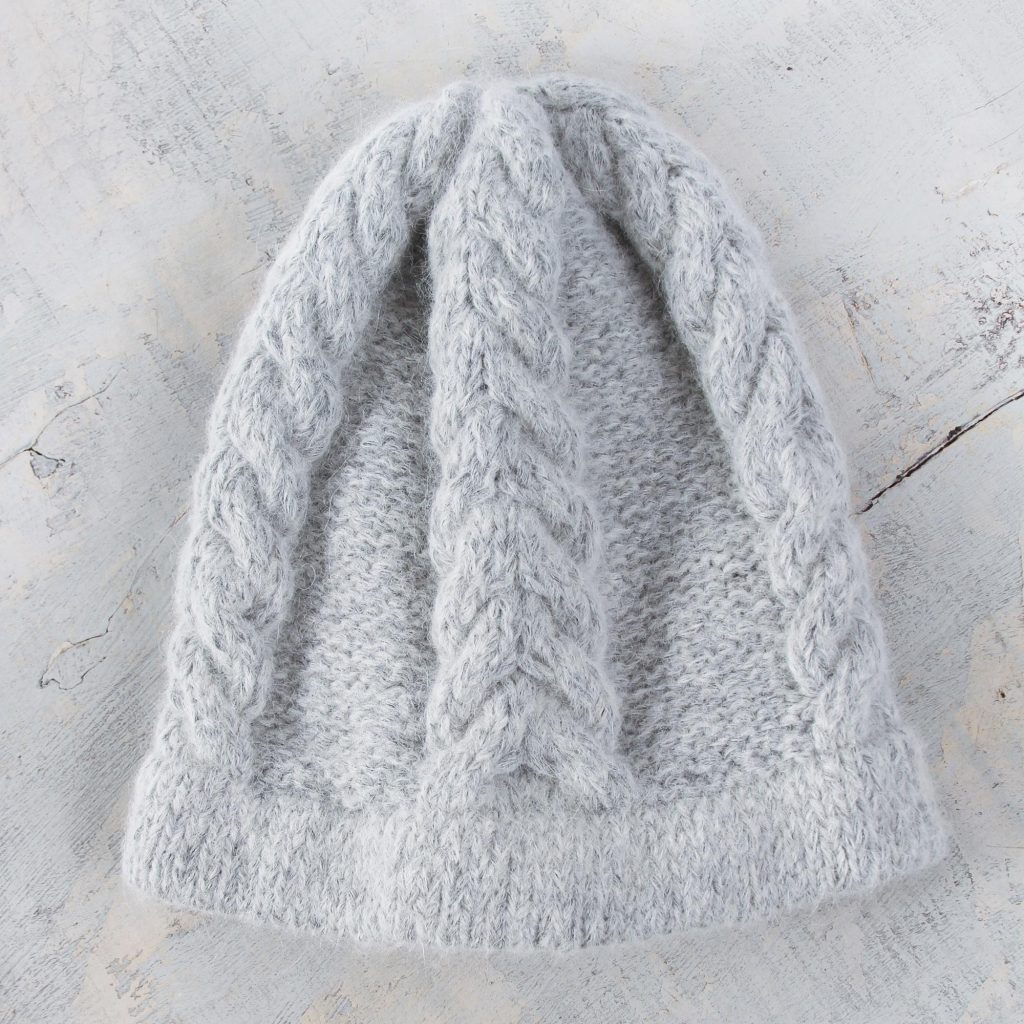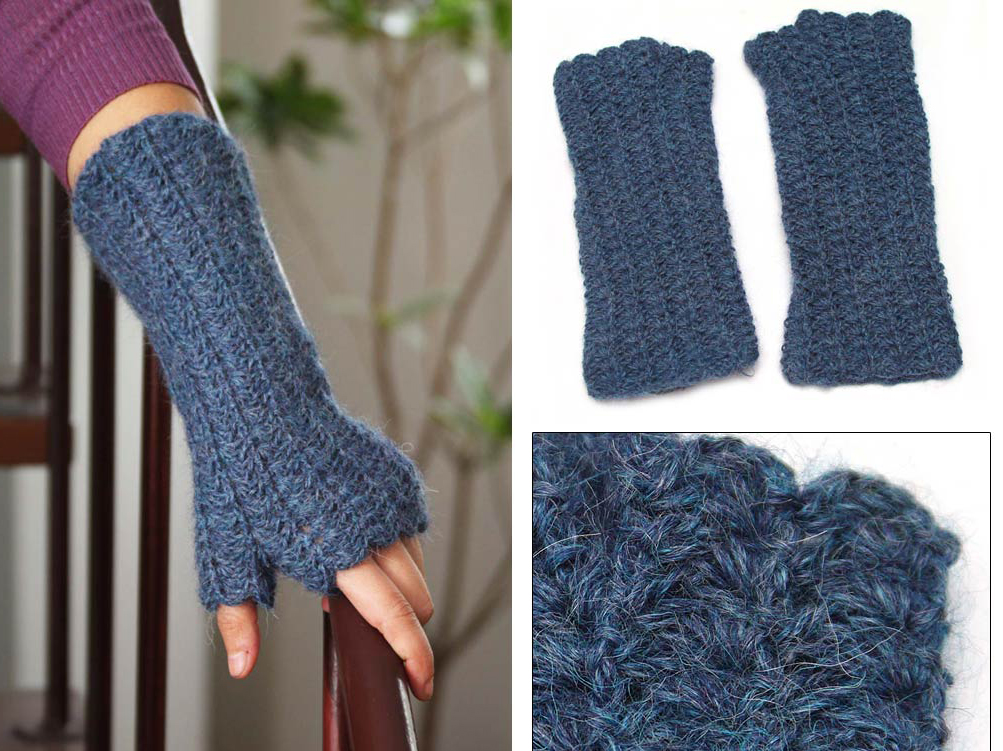 Knowing that your head and hands are protected by folkloric traditions will warm your heart, undoubtedly. What could be better for keeping the winter blues away?
Alpaca blankets, throws and pillows are woven in the workshops on the looms of artisans, looms that are often passed down for generations and carry the history of their makers.  The Crimson Sky pattern is an example of a pre-hispanic  pattern that the Moldonado family in Peru has been weaving for 3 generations.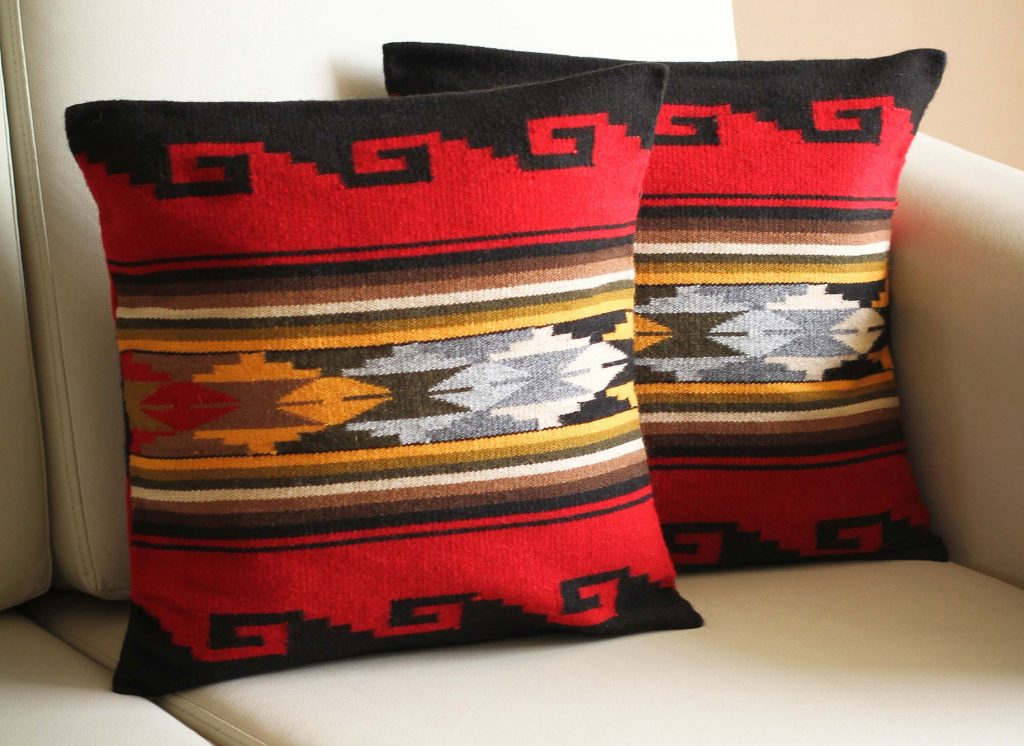 These cozy minimalist throws are perfect for a long winter's night curled up with a great book in front of the fire – Japanese writer Maria Kondo's book Spark Joy comes to mind for New Year's inspiration.
She would agree that these Andean blankets woven in the workshop of Peruvian surfer and naturalist Felipe Berckholz are perfect for that spare, modern aesthetic you are cultivating.  Woven from the alpaca fibers of the first shearing known as "baby alpaca" they are soft enough to wear against your skin!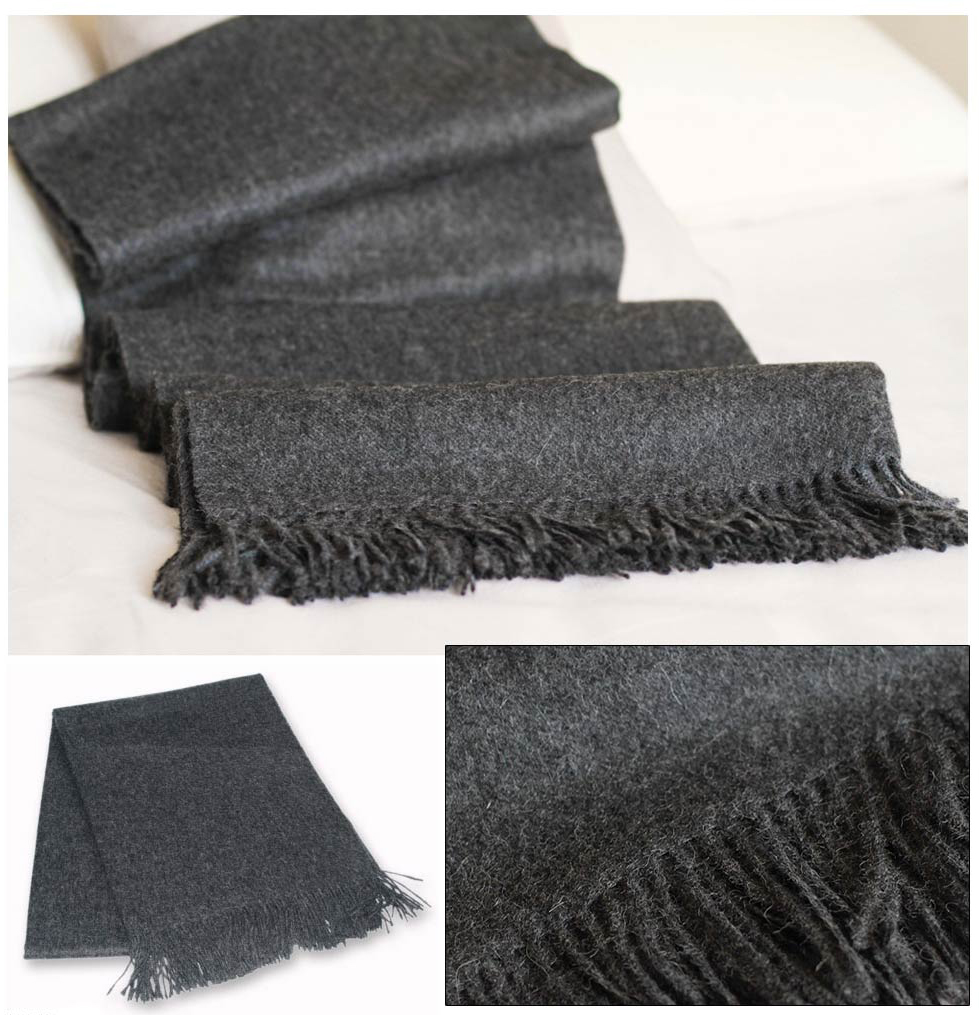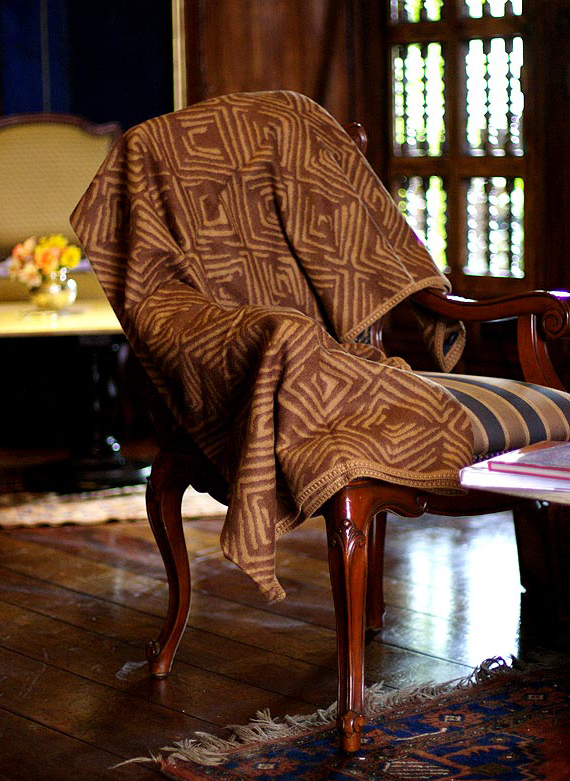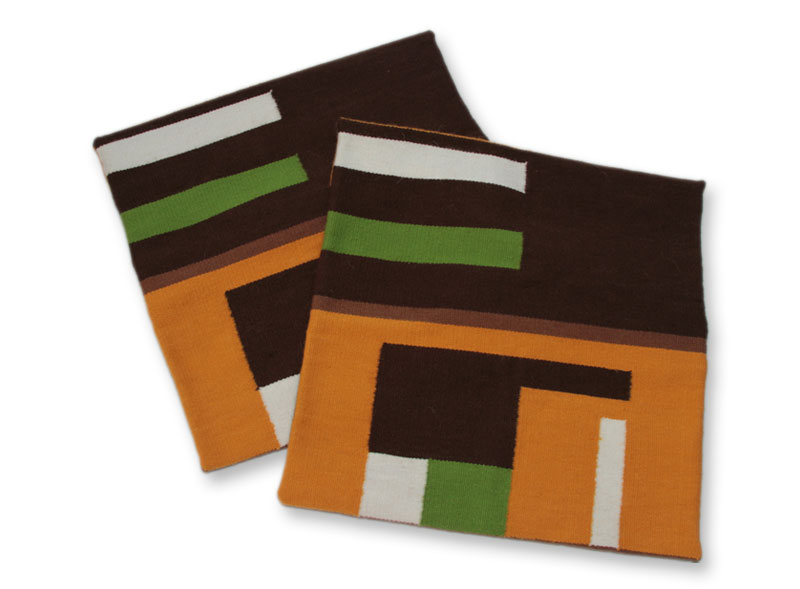 The colors and textures of these Peruvian home textiles remind me of Georgia O'Keefe's Ghost Ranch in New Mexico. Their color and ethnic patterns will add a sense of place and spirit to any home.