With great power comes great responsibility and that includes pop-star power. Madonna has been known to be one of the greatest pop stars of our time pushing musical boundaries and staying current throughout the decades. Her fame allows her to have a voice that is heard by millions through her social media channels. Earlier this week, the artist took to those channels to shine a light on some important issues.
Madonna and her children recently visited Kibera, an area in Kenya that is known as one of its largest slums. During her visit she took to social to shine a light on some of the conditions of the area as well as experiences her and her children had during their visit there:
Her visit stood for more than just Twitter updates though. She wanted to shine a light on an organization, Shining Hope for Communities (SHOFCO) which links free schools for girls to services for commodities like clean water and health care.
Pictures from Madonna's Trip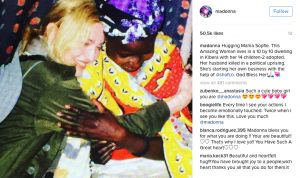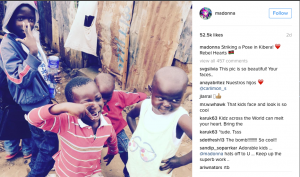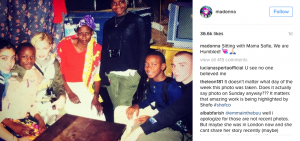 You can view more photos from her journey on her social accounts and learn more about SHOFCO.
All Images From Madonna's Instagram