Though I'm not sure when it happened, I have become a person who is frequently cold.  I've learned never to go to a restaurant, movie theater, or almost any public place without bringing something to keep me warm.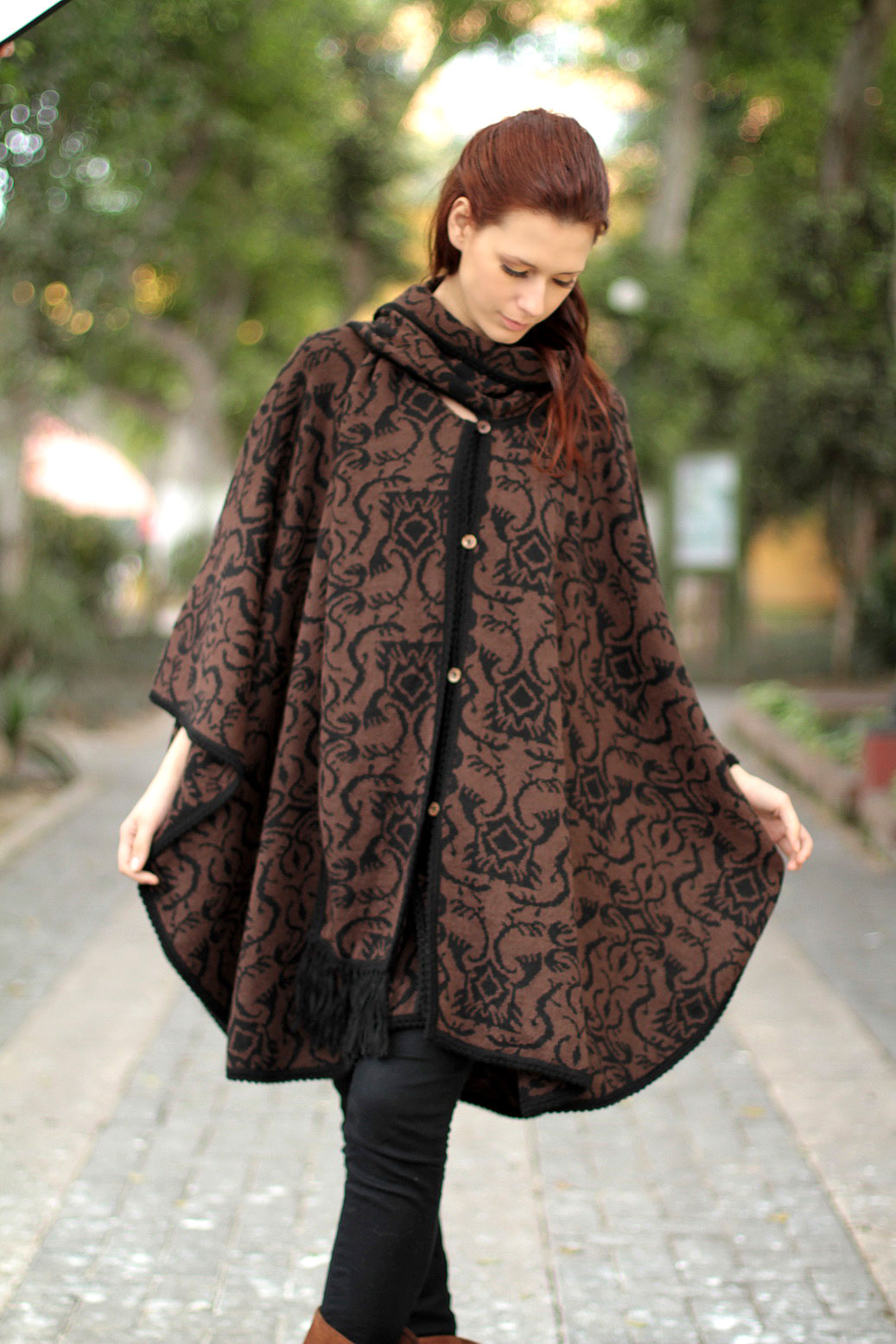 One great option for combating the cold is a ruana, a poncho-style outer garment typical of the Andes region of Venezuela and Colombia.  Above is an alpaca-blend ruana cloak in chocolate brown covered with dark flourishes. I feel a little warmer just looking at it!  Below, another pretty ruana is enhanced with intricate hand-crocheted details along the border.  Bonus feature: It can also be worn as a cape!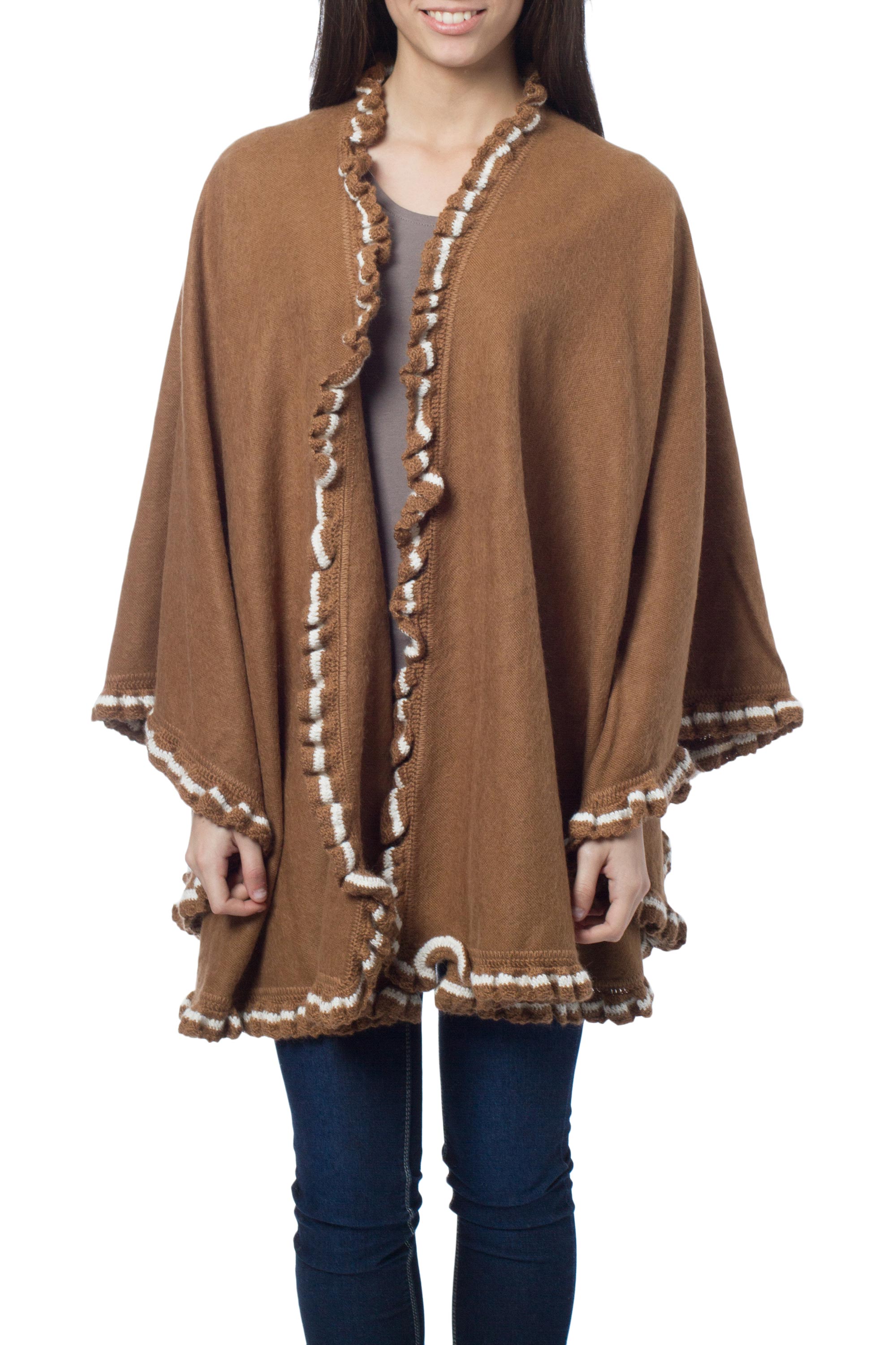 Scarves are also very useful for maintaining warmth and they can be worn in countless ways.  I absolutely love the colors in the silk scarf below, which was made using traditional Thai dying techniques. The simple design of the pretty pink and purple hues make this particular scarf an accessory that can complement almost any outfit.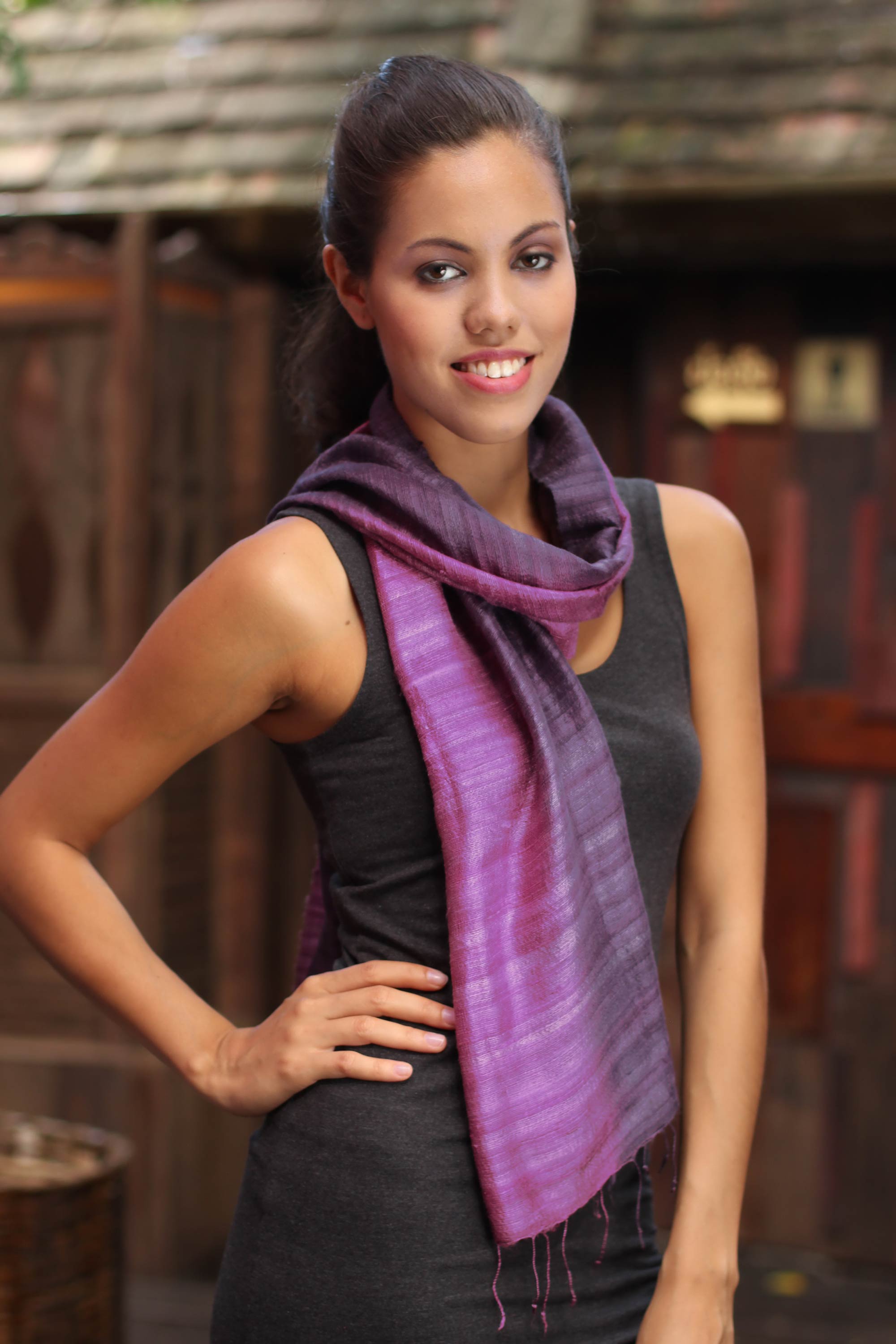 Below is an even more colorful cotton scarf which was created by hand on a traditional loom.  Its design was inspired by the lovely wildflowers found in Guatemala.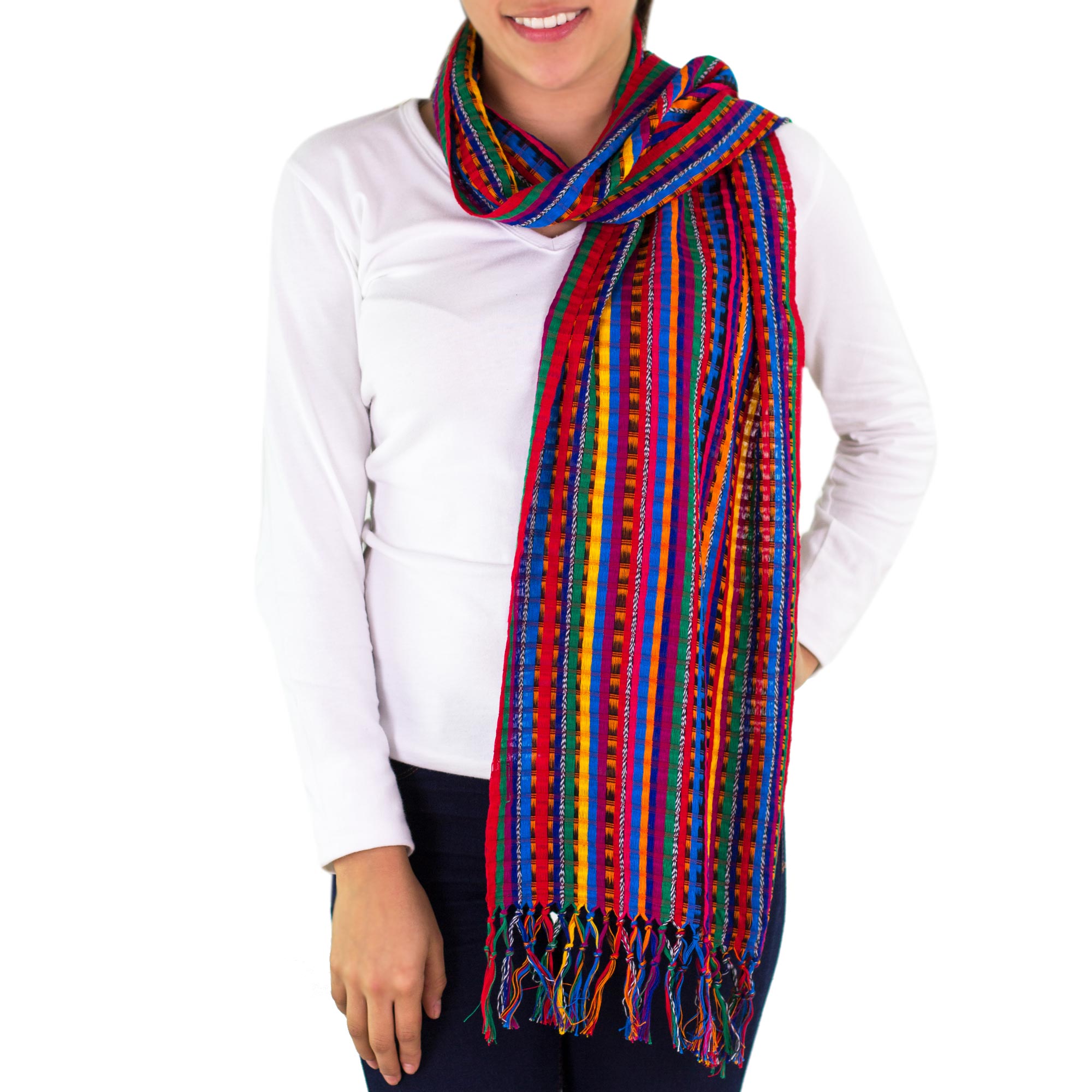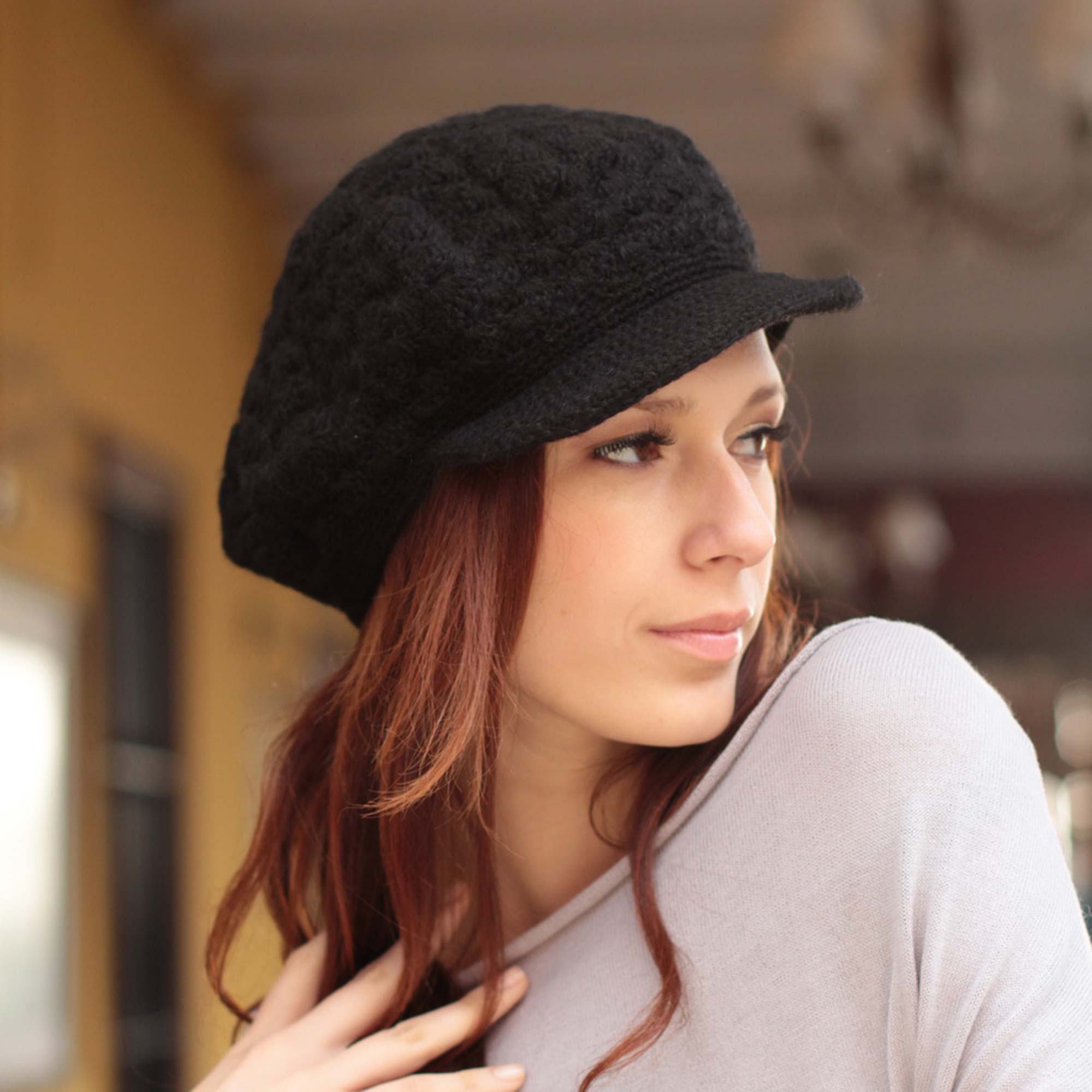 Some people will tell you that the best way to keep your whole body warm is to prevent your head from getting cold.  If that's true, we should all invest in hats.  I'm not sure I'm cool enough (no pun intended!) to pull off the newsboy cap above, but I still think it's fantastic.  It's knitted with Peruvian alpaca wool and seems to be the perfect cap for casual wear.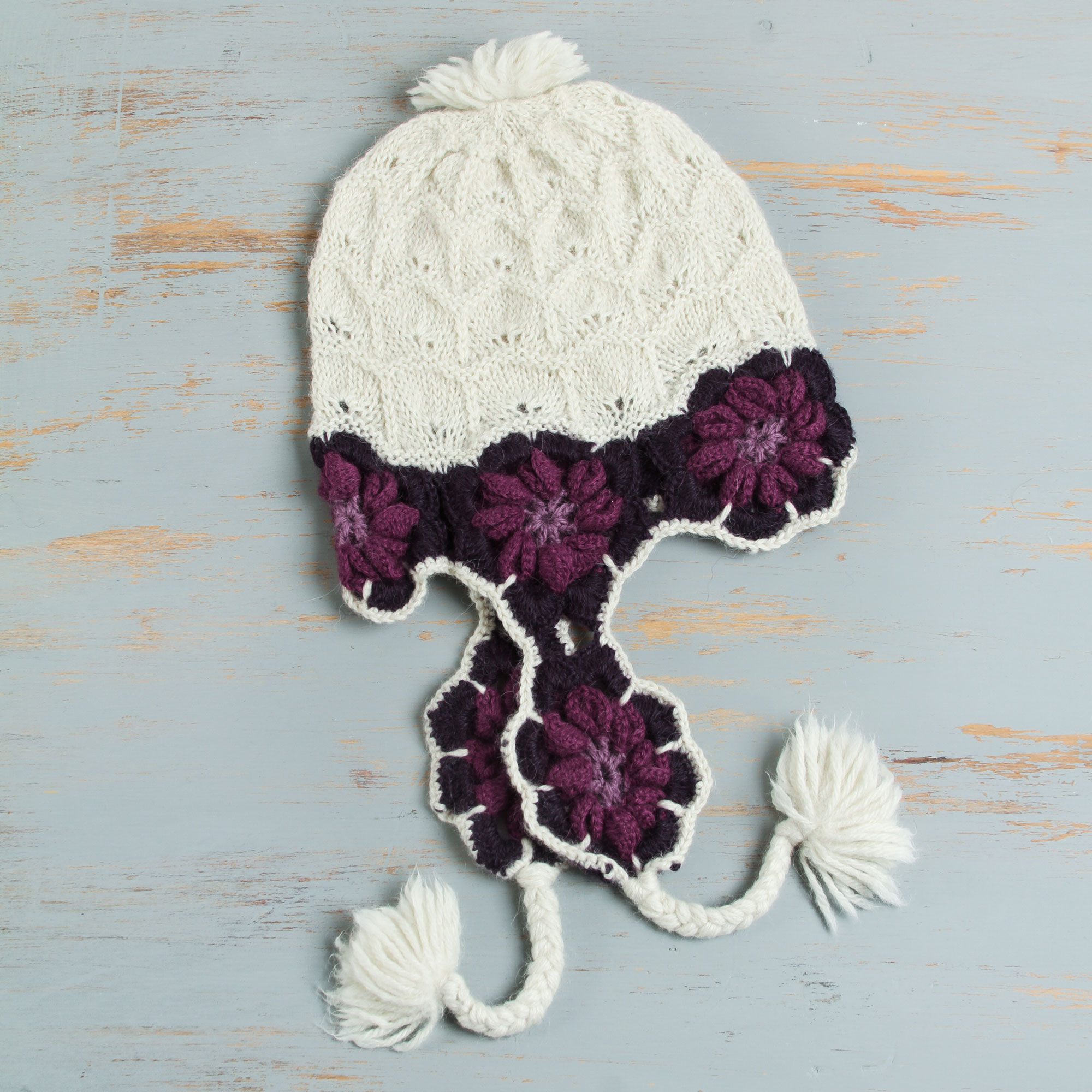 The chullo is an Andean style of hat with earflaps. They're some of the most adorable and fun head coverings I've ever seen.  Above is a very prettily designed chullo featuring earflaps shaped by hand-crocheted flowers in shades of dark red, pink, and purple. They stand out against the white hat and are beautiful to behold!  Below is an even more colorful chullo in an explosion of bright and vibrant colors. The traditional hat features not only warm earflaps but also a fun pom-pom and tassels on the strings! Chullos are worn by both men and women.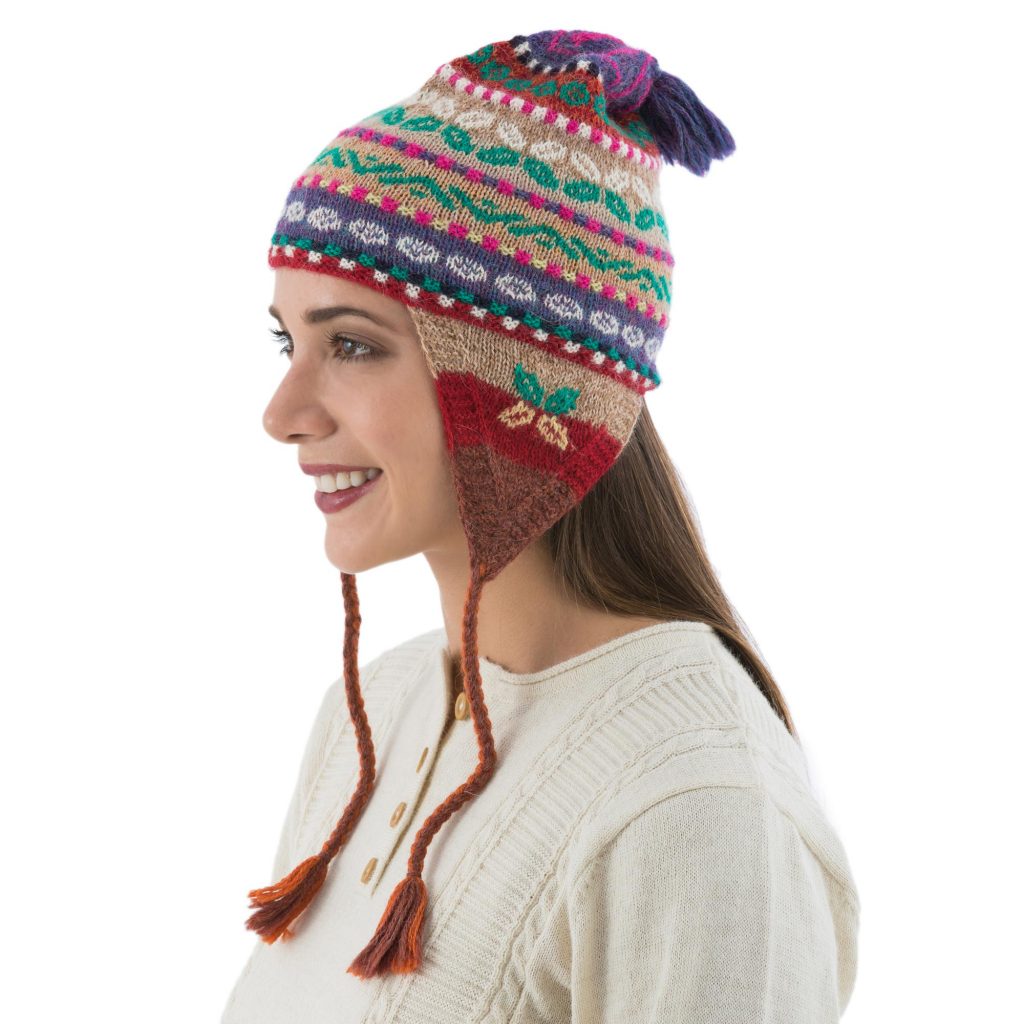 Shawls are an excellent way to stay warm while still looking fashionable.  The piece below features an absolutely gorgeous paisley pattern in hues of turquoise, cream, and mauve. What an elegant and beautiful accessory!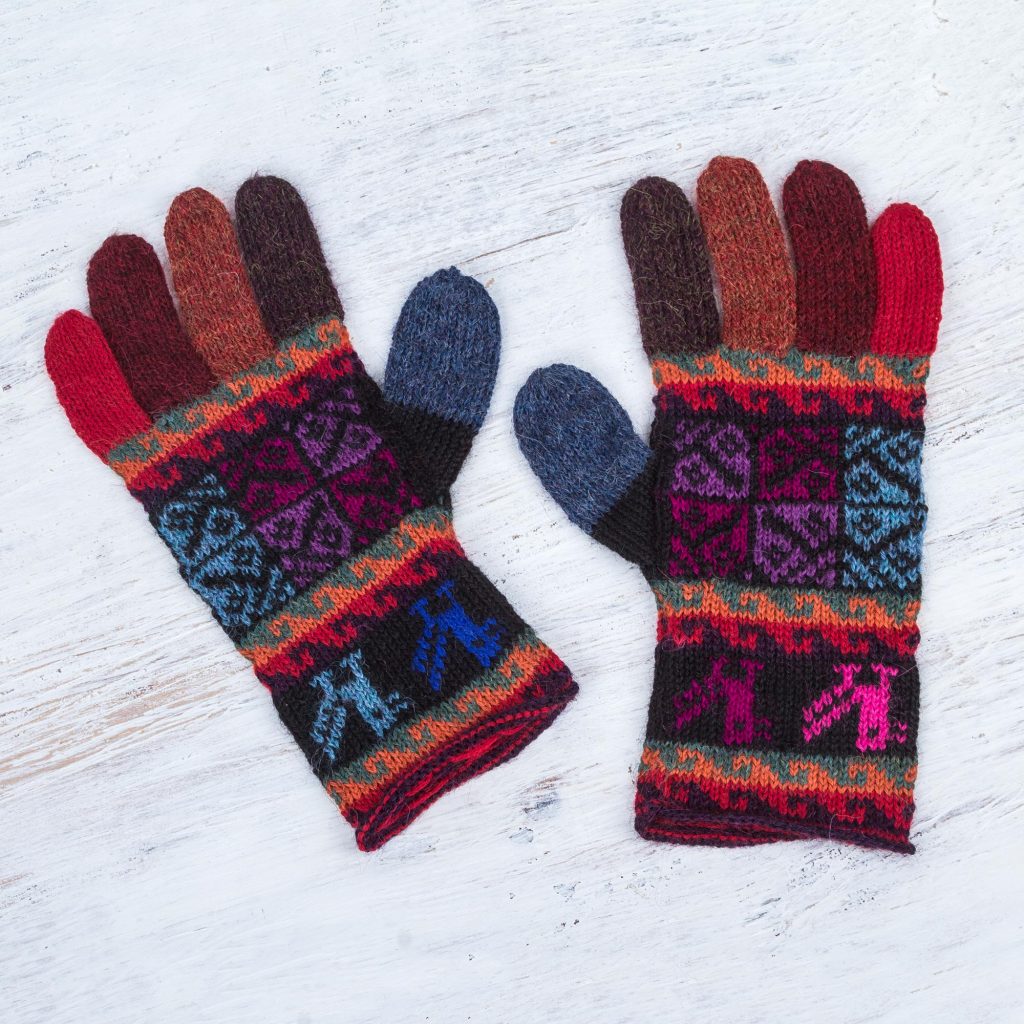 I'm a firm believer that fingers get cold more quickly and intensely than any other extremity, so I find gloves to be an essential winter accessory.  The brightly colored pair above is made completely of alpaca wool and has a design reminiscent of an old-fashioned patchwork quilt.  Below is a pair of fingerless gloves, an item which is quickly becoming all the rage.  The artisan says that the colors represent the earth, heaven, and clouds of the Andean land.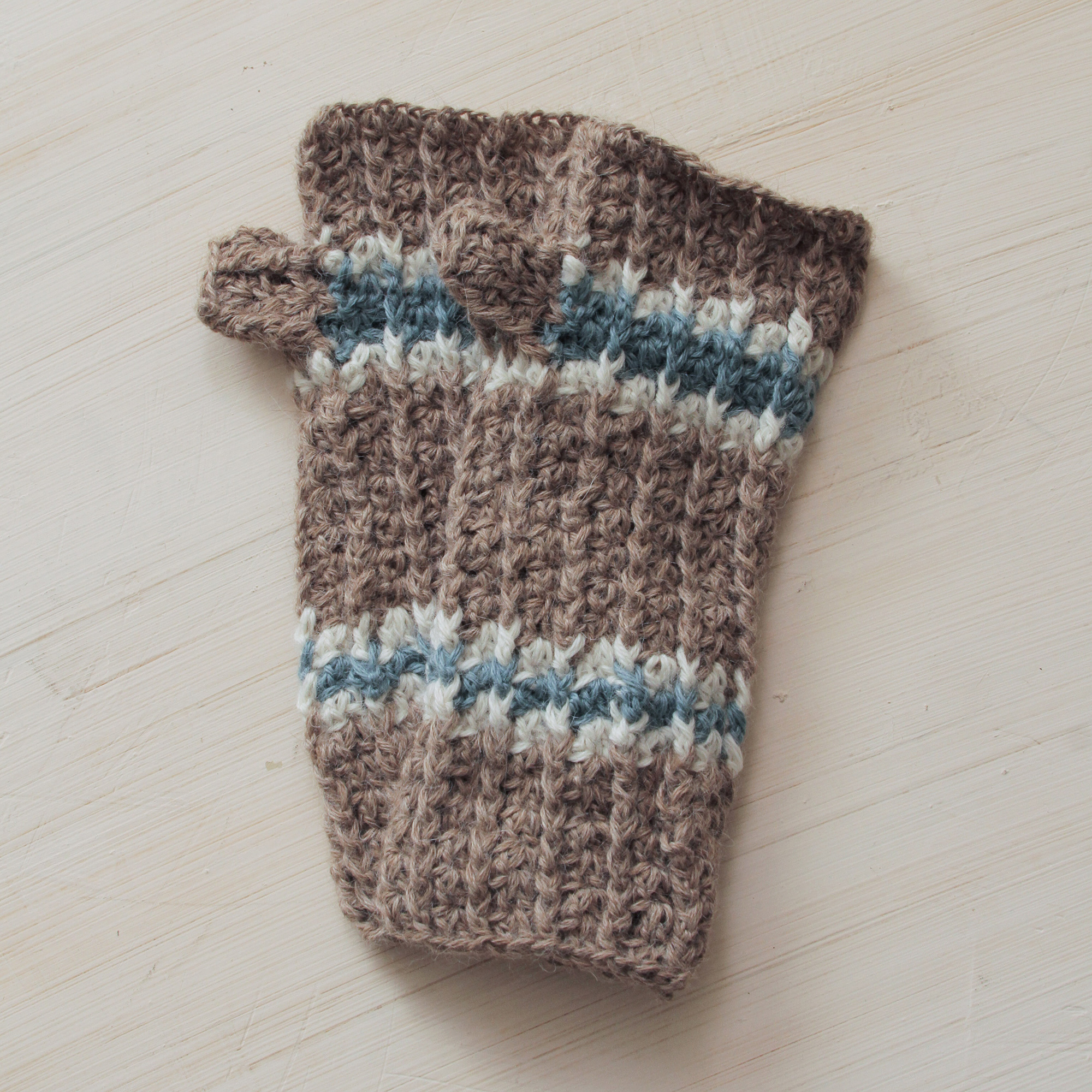 As you can tell, it's easy to remain both stylish and warm as winter approaches!  Here's hoping we can all achieve both.