On a recent research trip to Mexico City, Mexico, we made a pilgrimage to Casa Luis Barragán, the former home and studio of Mexico's famous Pritzker Prize- winning architect. Nestled on a quiet street, the museum's discreet door opens to Barragán's signature colorfield constructions built around tranquil courtyards. The juxtaposition of color and light carefully thought out, framing vantages like still-life paintings. Afterward, over a lunch of juicy, herb-laden carne asada tacos and limey margaritas at a local taqueria we began to scheme the menu and table setting for an election night Mexican dinner party.
Inspired by the hues of Baragán, this runner of colorful cloth made by Komon women is rainbow-hued perfection for the center of the table.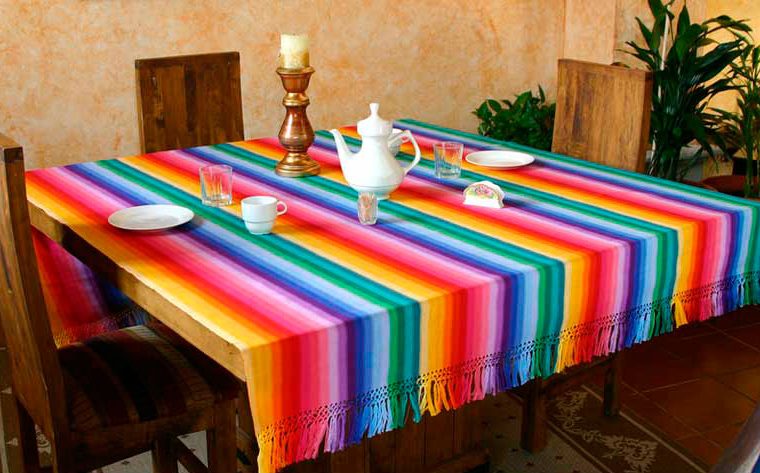 Mexican taco stands or taquerias, are like tiny culinary islands – each offering their own take on the dish with unusual seasonings and herbs. The chili-rubbed pulled pork asada taco still has me hankering, so the menu will be several variations of just that.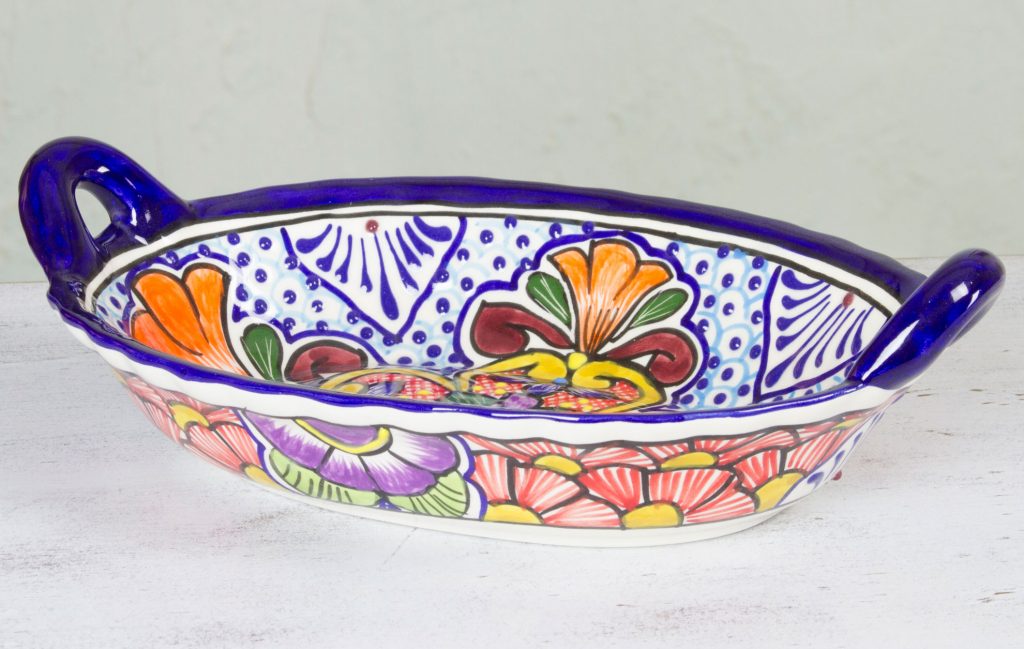 Garnishes of fresh lime wedges, cilantro and slivered cabbage complement the smoky grilled meat. Arranged by color, they look beautiful in this Talavera bowl and make a perfect centerpiece.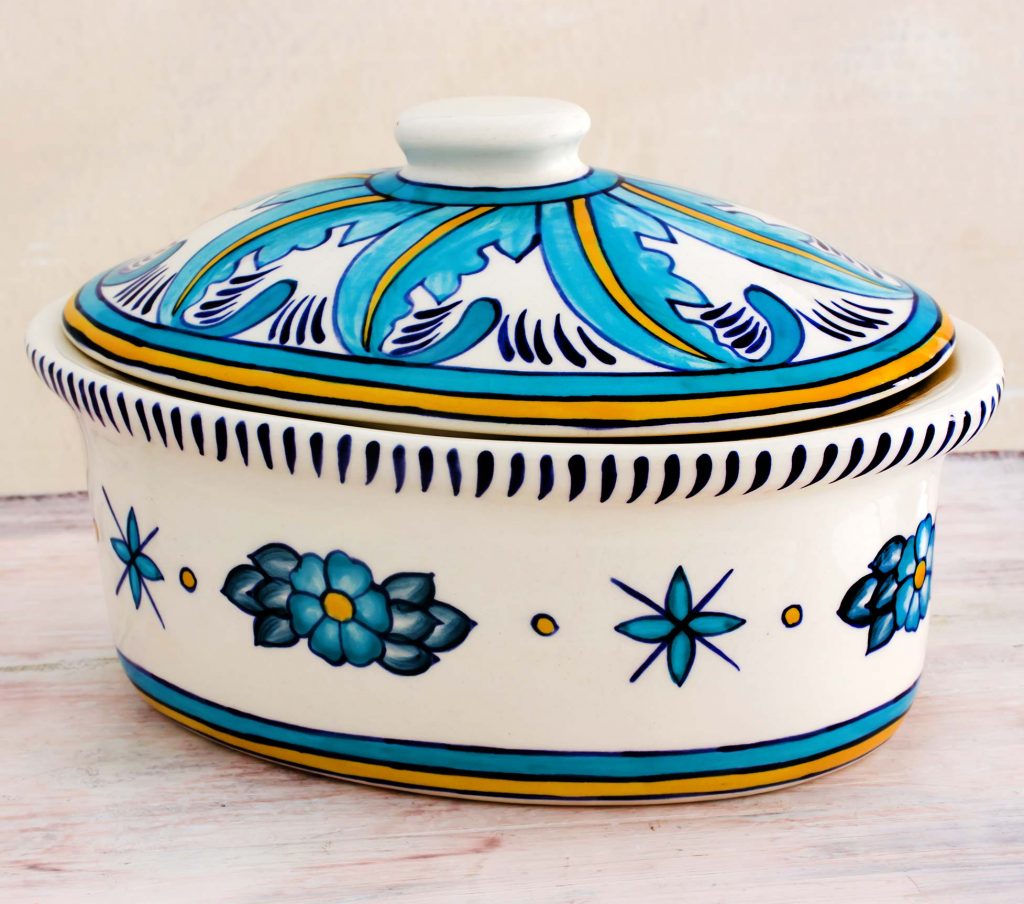 Fresh corn tortillas whether rolled out by hand or made with a press, make all the difference, taste-wise. When rolling out your tortillas, do not forget to use plastic wrap-it is essential to manage the sticky dough! A handmade casserole like the Quehueche, is necessary for keeping them soft and supple.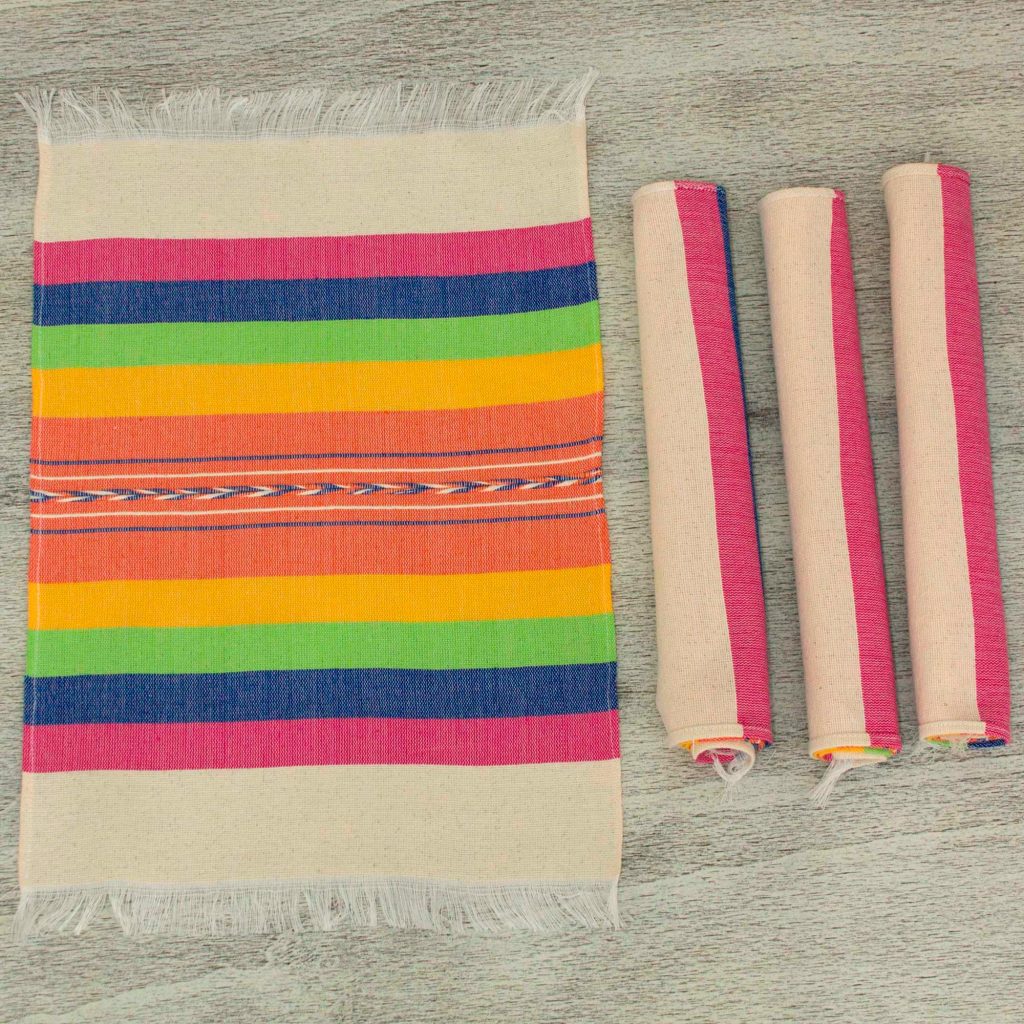 Barragán emphasized the integration of mysticism, play and serenity in his architecture. His buildings' balance of light and structure were resolved to create environments, not just rooms. In this integrative spirit, hand-woven placemats from Mexico contribute to the rich riotous color and add texture to the table.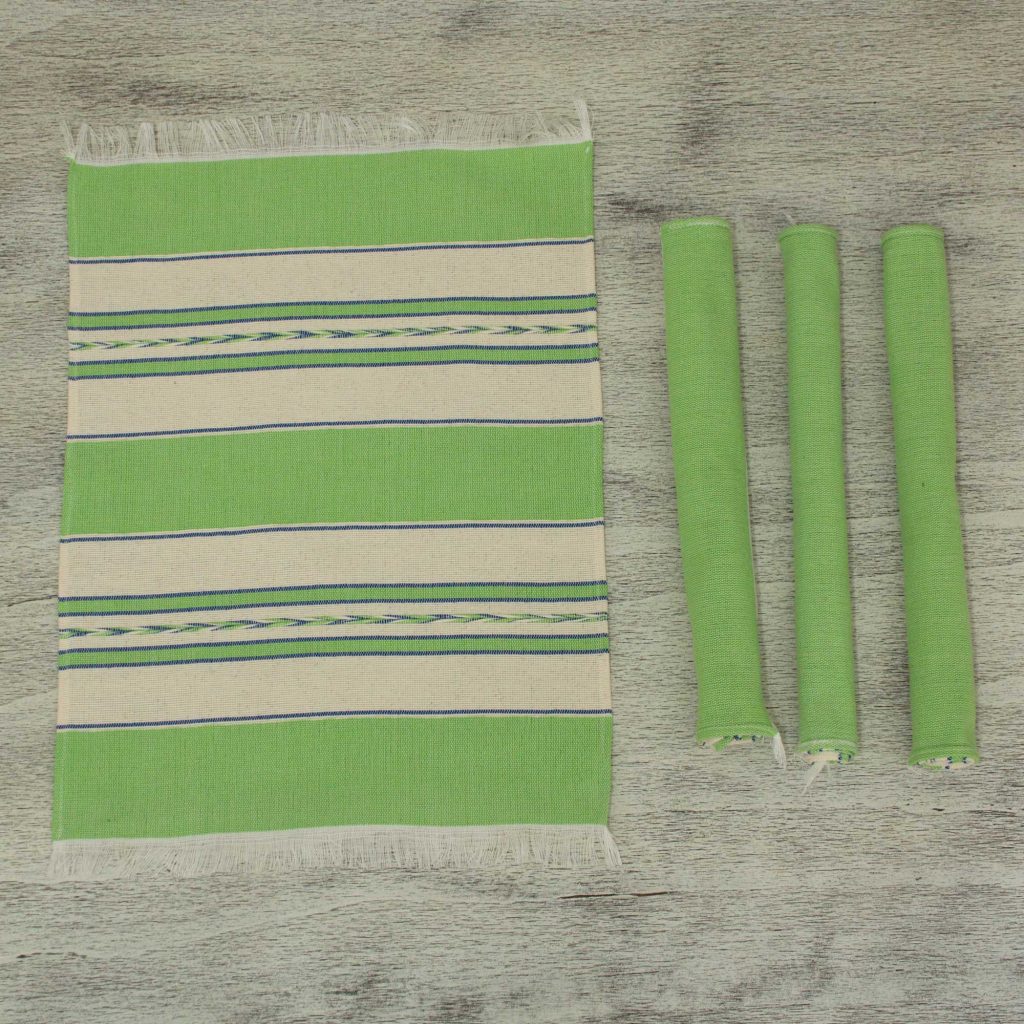 What better accompaniment with a spicy taco then a pitcher of ice cold margheritas served in hand-blown tumblers and highball glasses?
Beatiful handblown glassware from Mexico is the perfect way to envilven your table, consider adding this pitcher, these cocktail glasses or tumblers.