Your living room is the most commonly used room of your home, the place where everyone gathers.  Unlike the kitchen or the bedroom that hold one primary function, the living room can mold itself into anything you want it to be. It's only right that it's also called the family room: a place to laugh, eat, converse, think, and plenty more.
But decorating your living room can be daunting and overwhelming. You want to make sure that the space carries a beautiful aesthetic that your guests can soak up and appreciate. But where on earth do you begin?
We dove into UNICEF Market's home decor collection and put together a list of the five living room essentials sure to breathe life into your living room space.
An area rug is one of the most common decorating pieces you can add to your living room, and it looks great on hardwood, laminate, or even wall-to-wall carpet floors. Rugs are popular for so many reasons – stylistically, they do a wonderful job of bringing together all of the elements in the room. Above style, rugs also offer warmth to a room and more comfort to the feet. Most importantly, a rug has the power to really ground a room. According to Feng Shui principles, rugs naturally slow down the energy flow of your living room. With so many people coming in and out, a rug can bring a sense of calm amidst any chaos that may arise.
Proper lighting is essential for any living room and has the ability to transform the room's entire atmosphere. For a larger living room that carries multiple zones, (e.g. dining area, home office, lounging area,) choose adequate lighting for each zone without having one overpower another. Stick to energy bulbs that can be easily dimmed, so you have the ability to change the mood as needed. Lighting is also a great way to bring attention to the other decor in the room, such as wall art or paintings.

This may come as a surprise, but the furniture in your room does not have to match! You can achieve your own unique style by mixing and matching accent tables. They make wonderful space savers for larger living rooms.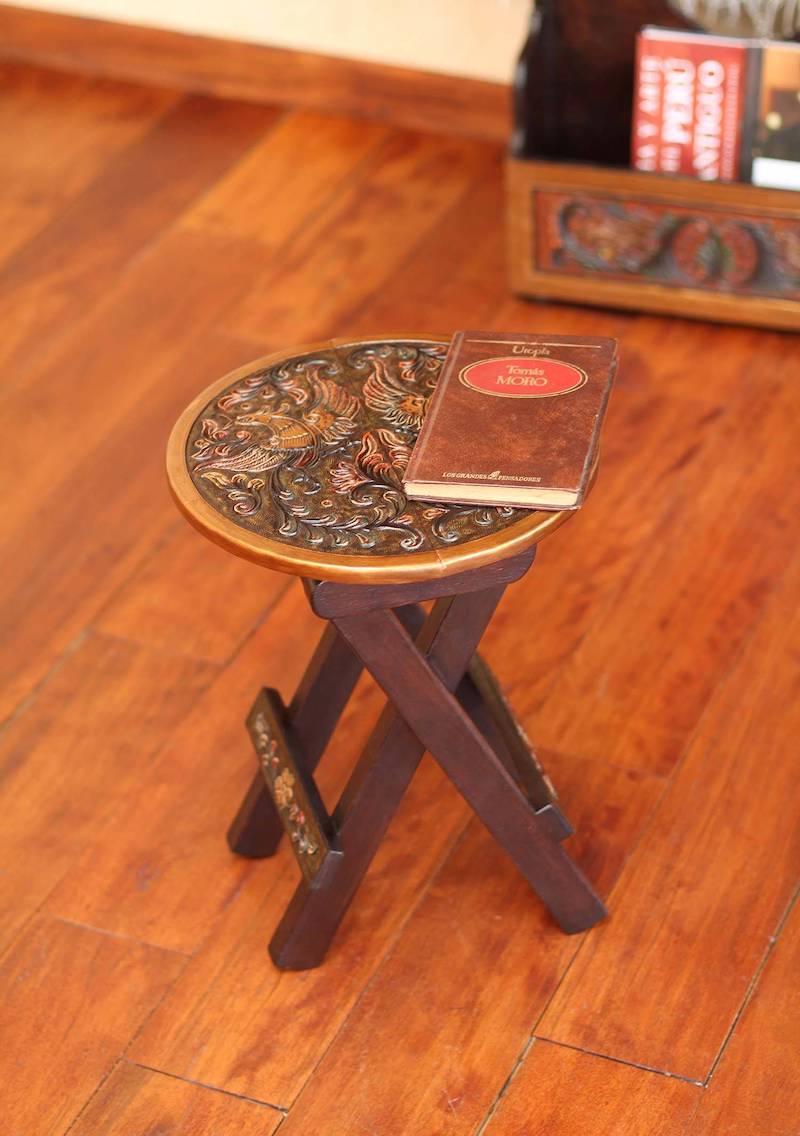 We encourage you to have fun with this one! Throw pillows can add fun pops of color to the room while giving your guests the neck and backrest they need. You can combine textures, colors, and sizes to give it your own spin.
Empty walls call for some beautiful wall art! A macramé hanging, unique mirror, colorful painting or an intricate tapestry adds so much personality to your living room. Go with one statement piece, or select a collection of accent pieces to tell a story across your walls.
Our guide to living room essentials will give you the start you need to decorate this unique space. And, if you're looking for an extra dose of inspiration, you can always browse through UNICEF Market's home decor collection and filter your results by theme for an easier shopping experience. Every purchase also supports our mission to support global artisans and help save and protect children.