November babies, rejoice! In the world of birthstones, citrine shines! Citrine shares a family tree with crystals such as quartz and amethyst. However, this stone stands apart in the natural world thanks to it's warm yellow and orange-brown variations. Yellow-hued stones are rare in the gemstone world, with only a few options to choose from. Searching for gemstone gift for someone born under citrine is a unique experience that is sure to make your day a little sunnier! UNICEF's market has a wide variety of gifts for your November-born loved one.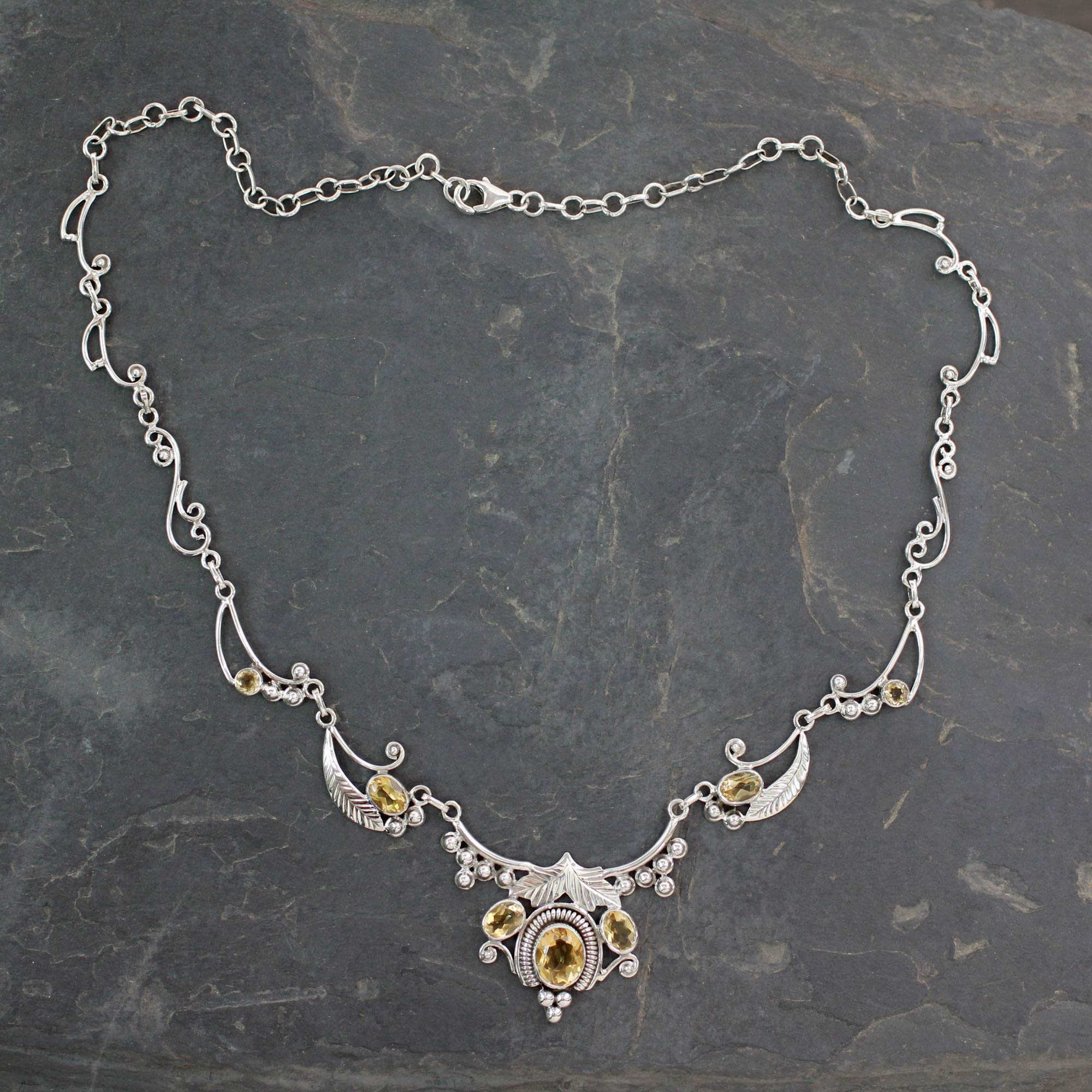 Citrine can be glamorous and subtle at the same time. The stone sparkles, but it doesn't throw light like cubic zirconia. Because of it's natural, earthy coloration, it isn't "bling-y" and intricately designed pieces still have a simple beauty. The perfect example of this is "Indian Princess" by Neeru Goel. In this necklace, citrine is beautiful against the shapes of the foliage.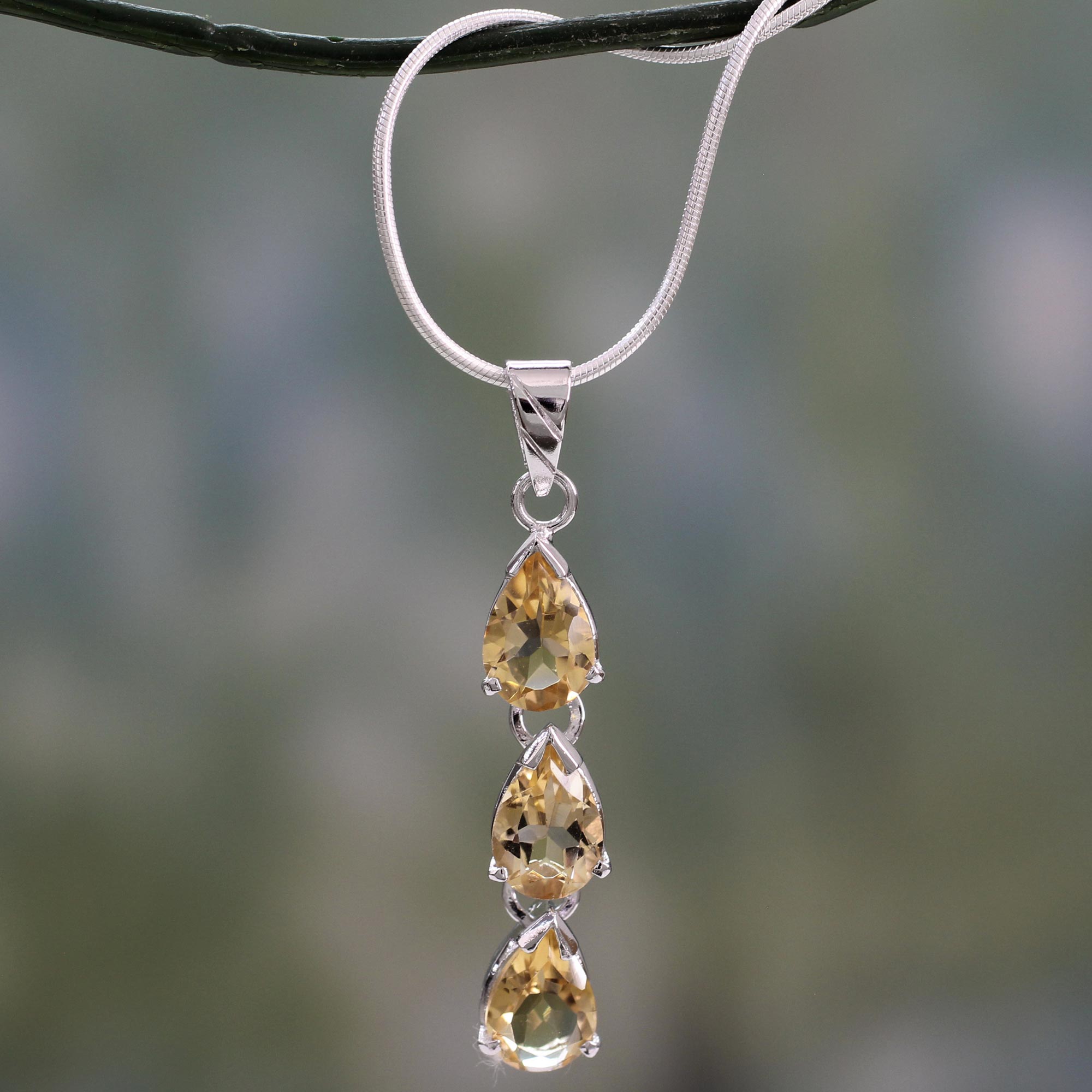 Although it is beautiful within complicated pieces, citrine is a stone that is eye-catching all on its own! "Sundrops" accurately describes this cut and polished gem. Alok Jain utilizes repetition to turn a simply designed piece into one that leaves a lasting impression. Because of its simplicity, this piece is perfect for both formal and casual occasions.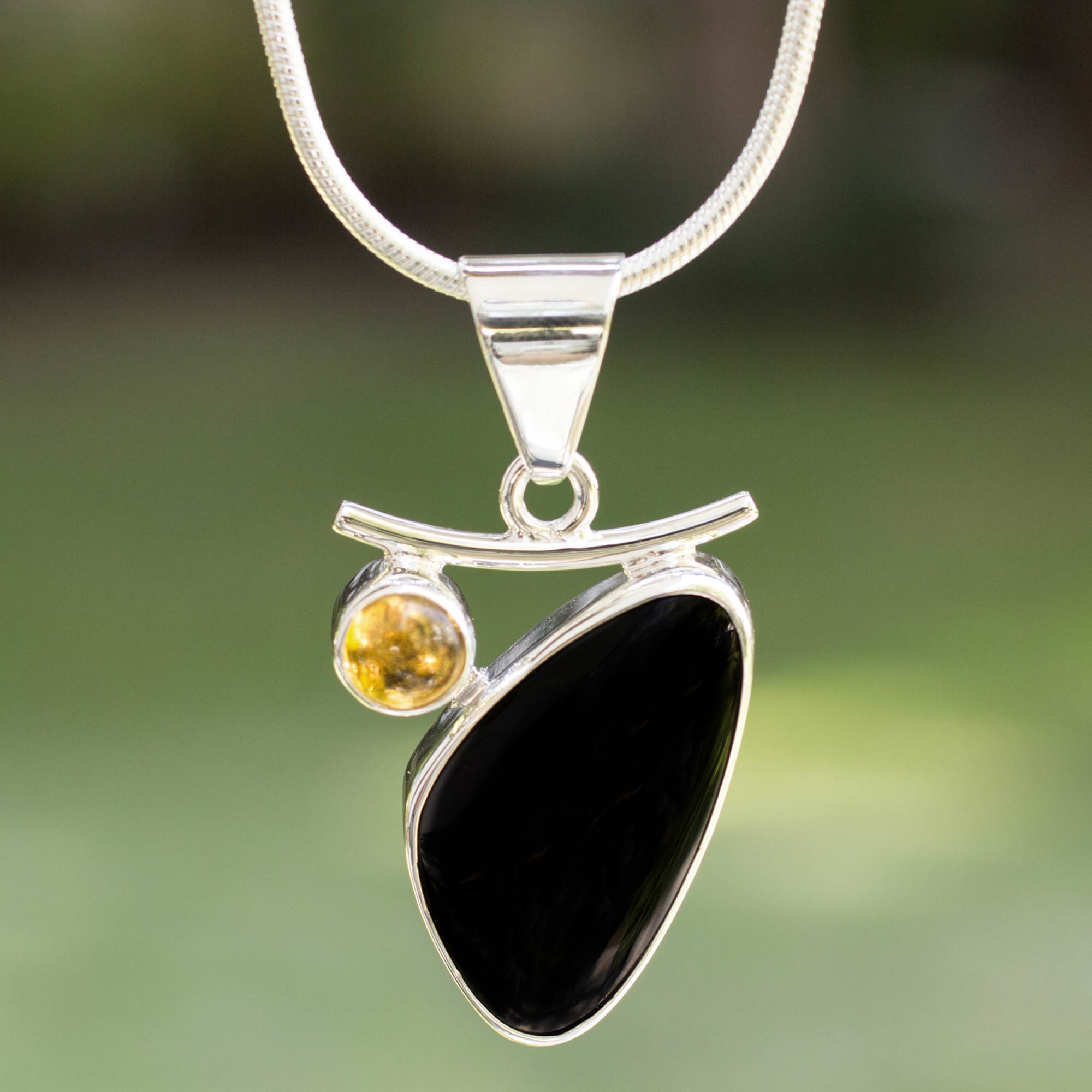 Simpler still is Alon Diller's "Light up the Night". Featuring a smooth band of sterling silver, a block of obsidian, and a droplet of faceted citrine, this pendant immediately leads the eye to the stone and allows it to rest there. Seeing the contrast between the obsidian and citrine is satisfying, to say the least. The obsidian really showcases the citrine's unique color. This very basic design relies on the beauty and shape of the stones for a modern look.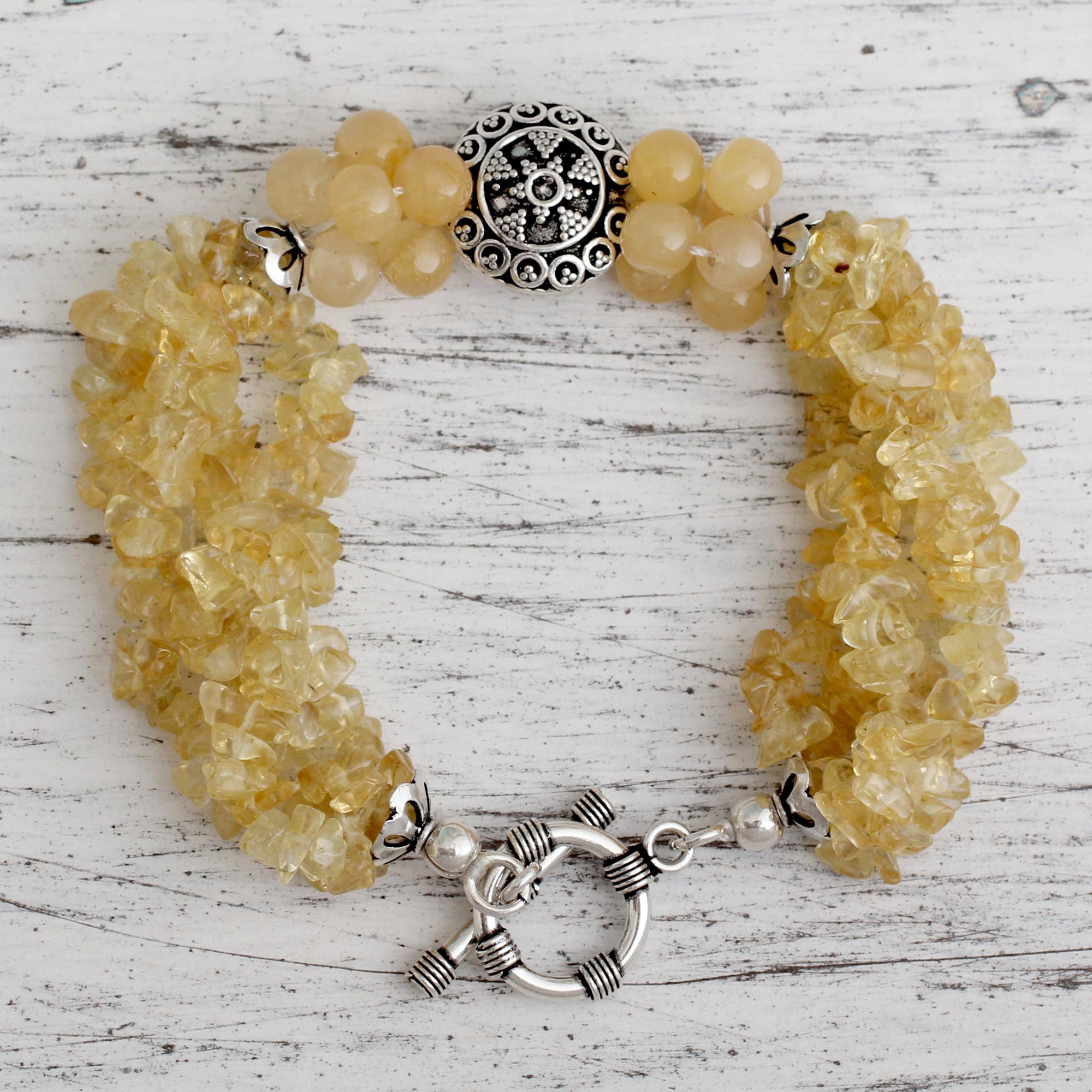 Narayani's "Golden Treasure" is a beautiful bracelet. This quirky little piece features citrine in its natural, raw state and may be a more suitable gift for one who doesn't prefer overly showy jewelry. Those who believe in the abilities of gemstones to invite and influence certain energies will be happy to know that citrine is thought to attract success!  This makes it the perfect accessory for business attire!
Another example of citrine in its natural state is "Crystal Intrigue". This necklace features a chunk of the gem, organically shaped. Geodes have become trendy in recent years, and this piece mimics the look. Light bounces around from crystal to crystal, and the citrine glitters with the wearer's every movement.
Citrine gifts are always appropriate for November gift-giving. When you shop through UNICEF's marketplace, you're helping children all around the world reach more birthdays!