In my experience, nothing catches a person's eye quite as quickly or easily as a vivid and spectacular pair of earrings.  The viewer is immediately drawn to the wearer's face, and if that's something you wish to achieve, there are many gorgeous gemstone earrings that can help!
The very nature of bold red garnet makes it stand out on its own, but pairing it with the equally stunning carnelian stone ensures that the flower-shaped earrings below will grab anyone's attention and hold it!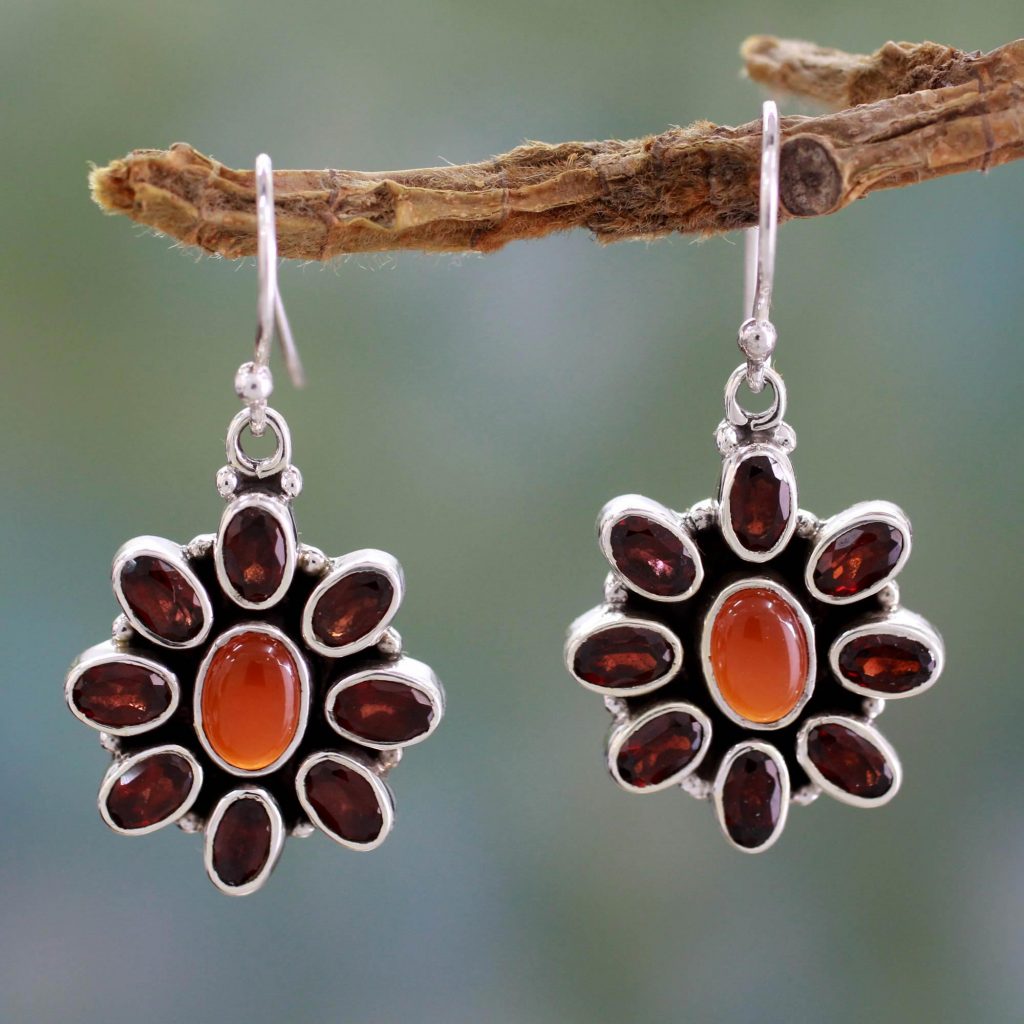 Yellow can be a subtle hue, but it can also demand to be noticed.  The citrine button earrings below are emboldened by a border of gold vermeil (which is pronounced "ver-may" and just means that a sterling silver base has been plated with gold).  I can't think of a more appropriate name for this pair of earrings, aptly dubbed "Honeydrop!"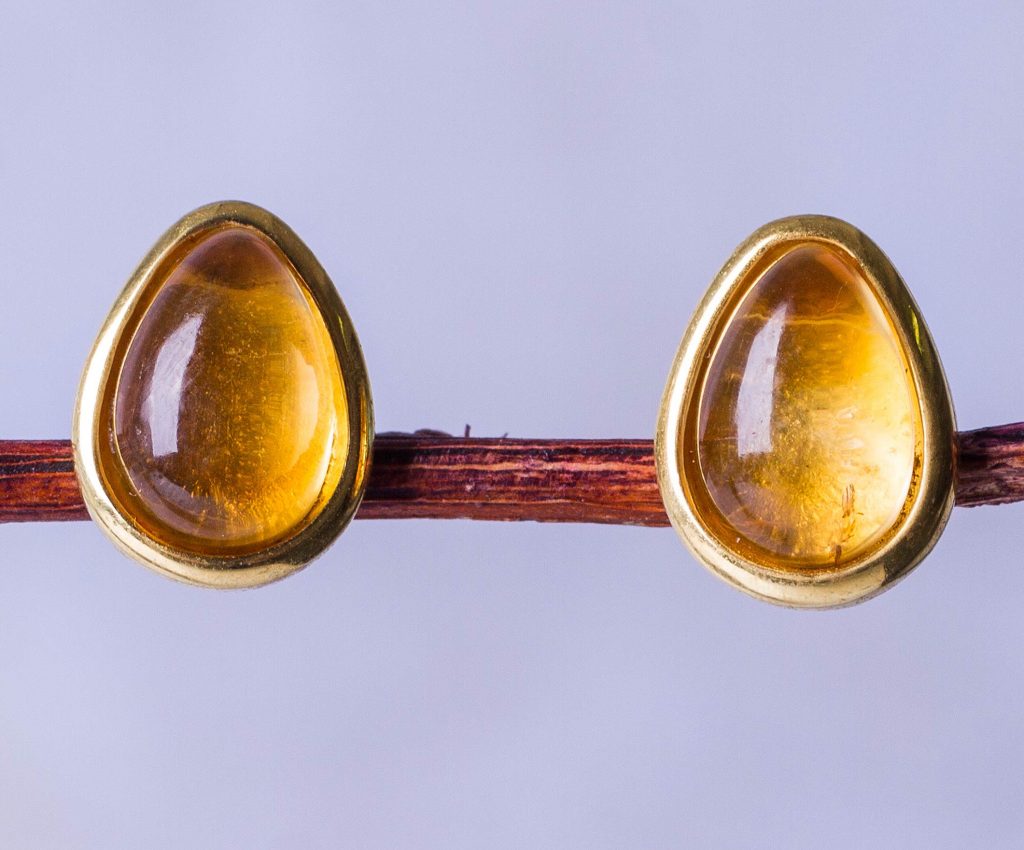 I find green onyx to be a particularly mesmerizing stone–the way its color seems to fade from light to dark even as it is rotated makes it unique and breathtaking!  The sleek pair of dangle earrings below are sure to make a statement, requiring no frills or embellishments whatsoever.
When I think of twinkling gemstones, blue topaz is the first that comes to my mind.  Even though it's pale in color, its stunning shimmer makes it impossible to ignore.  The pair of blue topaz earrings below gets a lovely (but unnecessary!) assist from some sterling silver accents.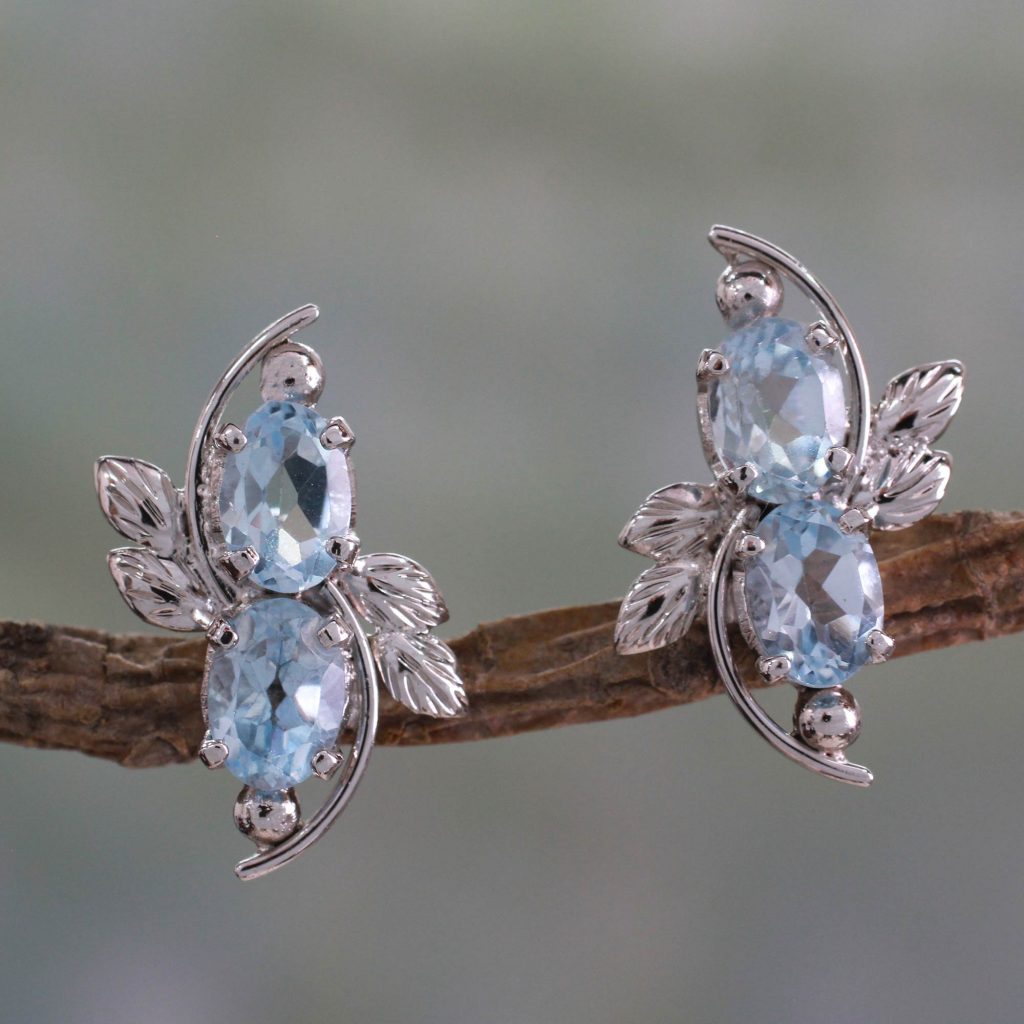 When choosing a pair of purple earrings to demonstrate attention-getting qualities, I thought I would certainly select ones featuring amethyst, as it is my absolute favorite stone.  However, I came across some purple turquoise pieces that were not to be missed–indeed, they caught my eye, which is the entire point of this post!  The pair below is a beautiful union, displaying both amethyst and purple composite turquoise.  It's remarkable that two completely different gemstones of the same hue could match up so well!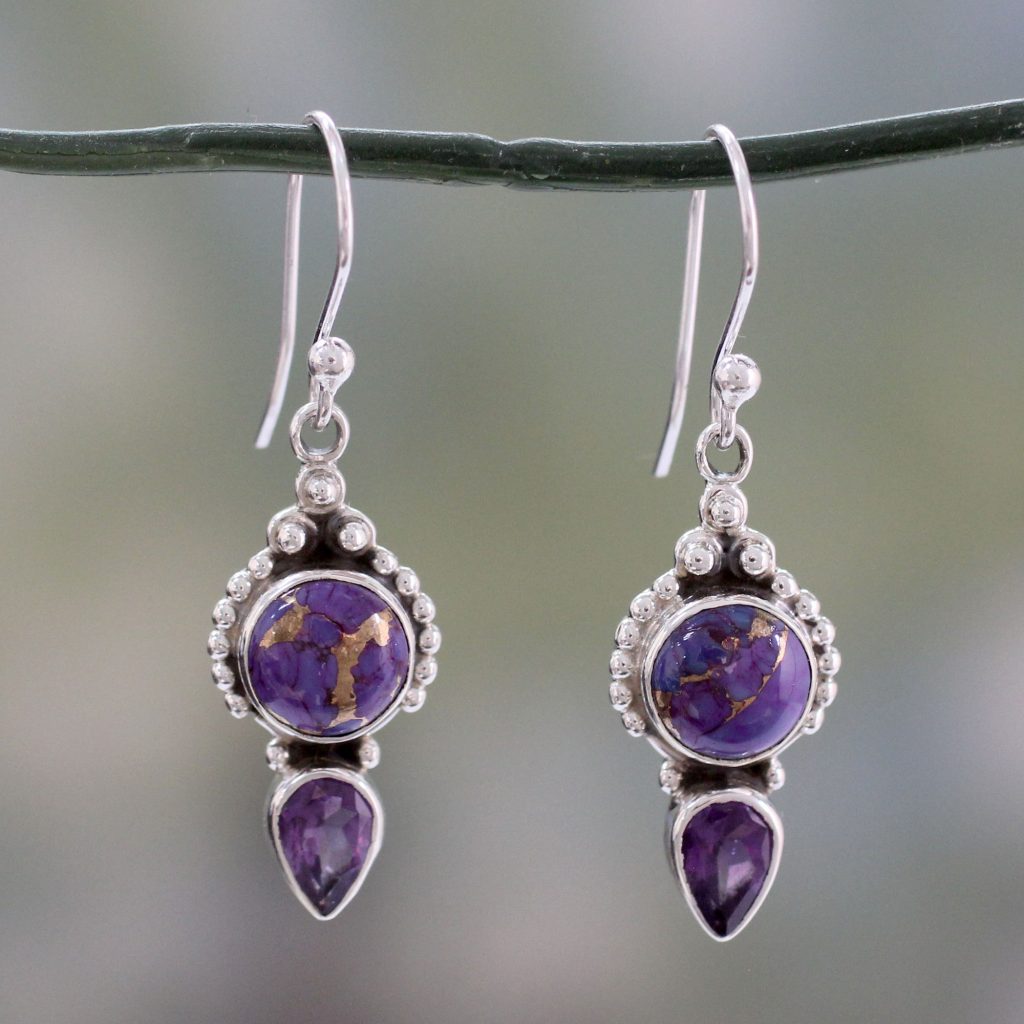 There is no better classic color combination than black and white, and that is made evident in the stylish and striking pair of earrings below. Dark onyx stones and light pearls team up to create an exquisite contrast.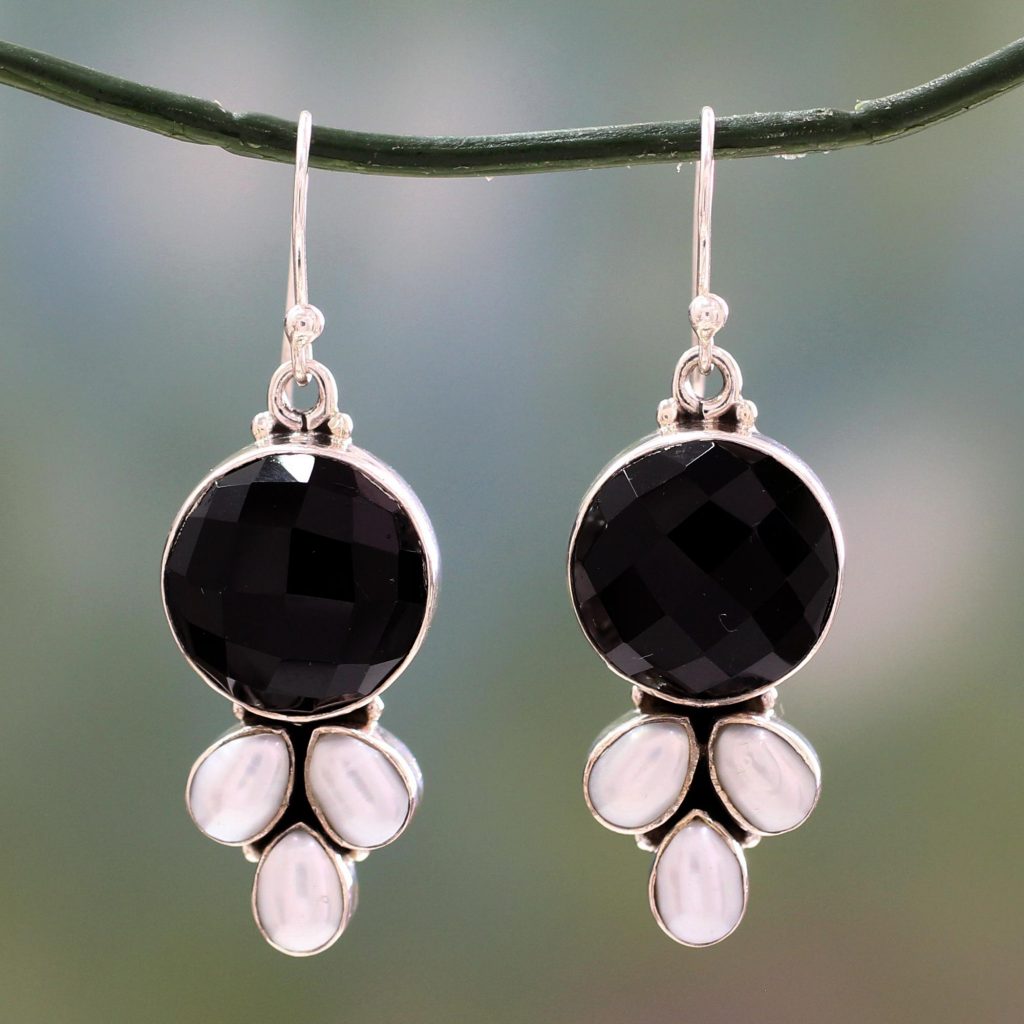 No rainbow collection of remarkable gemstone earrings would be complete without an example featuring the full gamut!  The wheels of color below display each stone in the chakra, which is a term in Hinduism referring to the points of spiritual and physical energy in the human body.  It's a combination as beautiful as it is beneficial to our bodies and minds!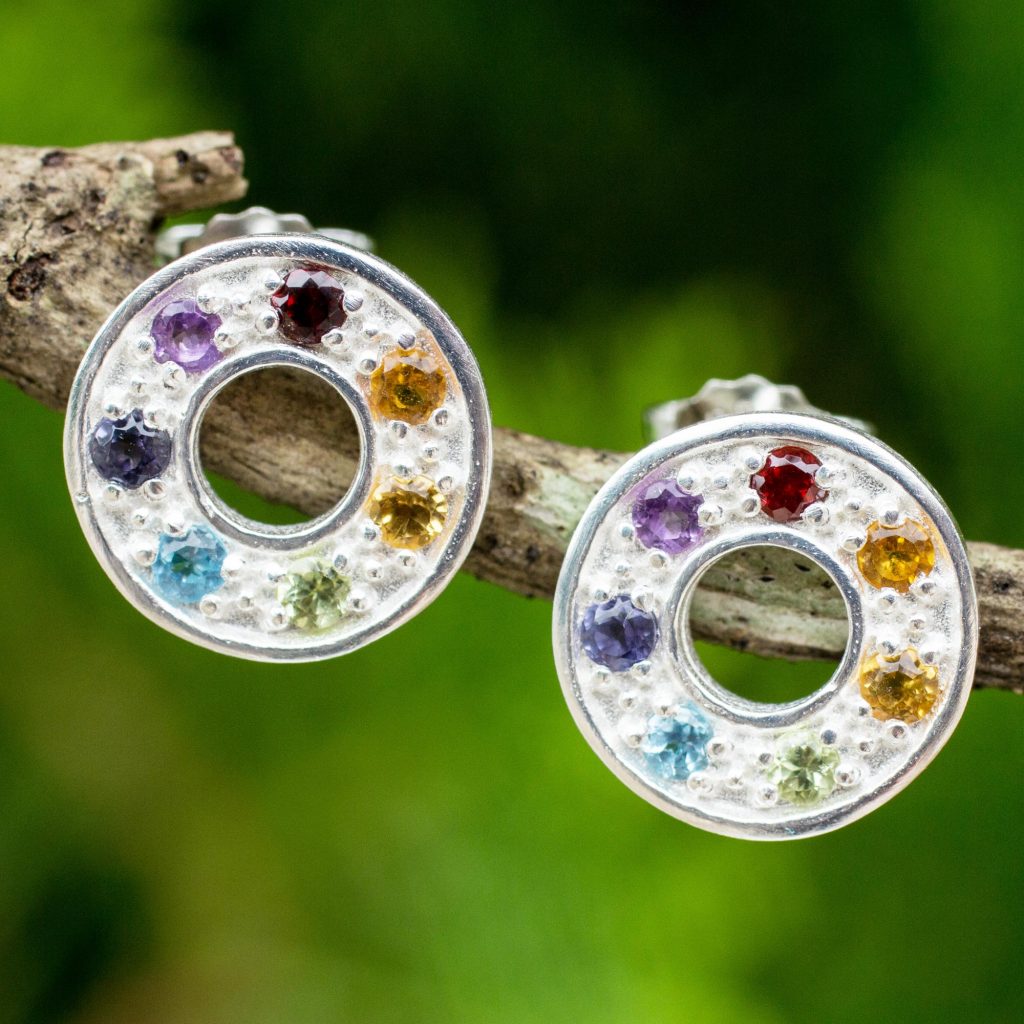 Breathtaking gemstones like these make it easy to attract attention.  Their inherent beauty and sparkle can say so much without requiring any words at all!  They become even more special when purchased from UNICEF Market, which supports local artisans and supports UNICEF's work to help to save children's lives around the world.