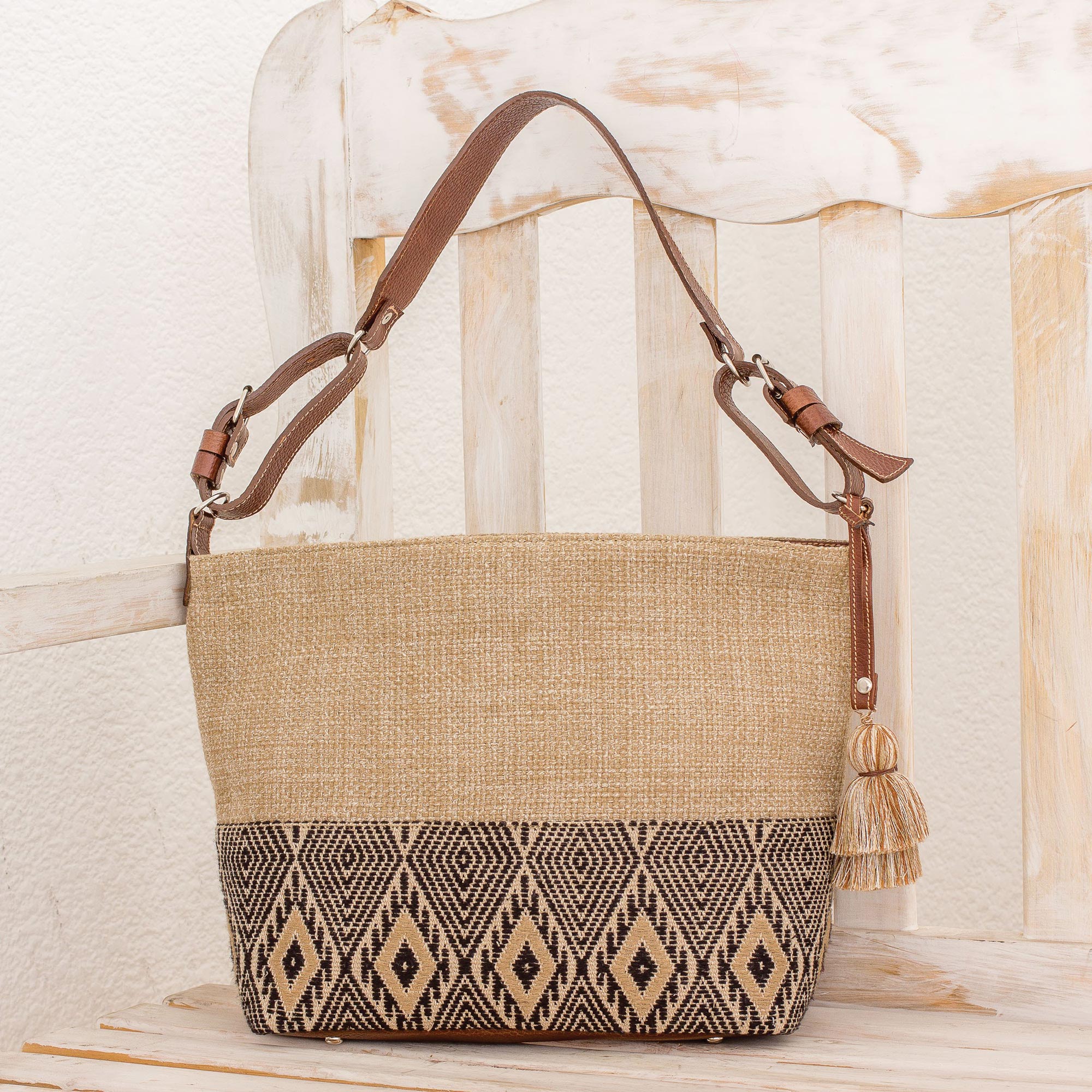 While the troubling reality is that many environmental problems are continuing to get worse, the good news is that environmentalism is becoming more and more mainstream. There's now more information available on how to conserve resources and reduce waste, people are often willing to pay extra to be sustainable, and many everyday fair trade products have high-quality eco-friendly or recycled alternatives.
Why Give Eco-Friendly Gifts?
Now that it's so easy to find products that are eco-friendly, there's no reason not to give them as gifts. Many products that are commonly given as gifts – like jewelry, accessories, home décor, and tableware – can easily be made by hand and from sustainable materials. Because they're also often one-of-a-kind, they make unique gifts that most people would prefer to receive over something widely available in retailers across the U.S. Plus, eco-friendly items are frequently made from higher quality materials and crafted with more care than mass-produced goods. Giving a gift that's eco-friendly is an easy win for the recipient and the planet!
What Makes a Gift Eco-Friendly?
Eco-friendly gifts can but don't necessarily have to be hand-crafted. They are also made with minimal processing from sustainable, organic and often recycled or reused materials. In most cases, they rarely use harsh chemicals. Offering beaded earrings made from recycled plastic,  blankets that use only natural dyes and wooden statues carved by hand, the UNICEF Market collection has a huge variety of eco-friendly products that make perfect gifts for any occasion.
Perfect Recipients for Eco-Friendly Gifts:
Anyone who's concerned about Mother Earth will be happy to know that the gift they received is eco-friendly. And because eco-friendly versions of so many items are available, there's really something for everyone.
Eco-Friendly Gifts for Moms
A shawl is the perfect accessory for those in between days when it's not too hot or cold. This deep indigo piece below will make mom feel cozy and add some flair to any outfit. The creator of the shawl, Carmen Ruiz, was born in a weaving village in Mexico and learned to weave as a teenager. Her first project? A shawl she gave to her own mom as a Mother's Day gift.
Handcrafted Eco-Friendly Geometric Patterned Shawl, 'Rich Indigo', $67.99
Nothing makes a better gift for Mom than a statue depicting motherly love. The creator of this statue, Made Wirata, comes from a family in Bali that has been dedicated to the art of wood carving for generations.
Hand Crafted Mother and Child Sculpture, 'Moment of Tenderness', $54.99
Moms always have lots of stuff to tote around, so help yours do it in style with this shoulder bag from Guatemala. It's made almost completely of cotton, and the design is inspired by Mayan ceremonial practices and traditional Guatemalan clothing. Plus, the neutral color scheme means it'll go with anything.
Leather-Accented All Cotton Maya Style Shoulder Bag, 'Maya Ixcaco', $169.00
Eco-Friendly Gifts for Dads
You can make art out of anything, even things other people might have discarded as trash. Mexican artist Armando Ramírez has a knack for giving new life to scrap metal and old mechanical parts, crafting them into interesting sculptures. This one-of-a-kind key rack is made from recycled auto parts and has a rugged look that's perfect for Dad. (Plus, you'll never have to hear anyone complain about losing their keys again!)
Mexico Auto Part Sculpture Handmade Bike Theme Key Rack, 'Rustic Motorcycle', $44.99
Parents can never have too many photos of their children, making picture frames a thoughtful gift. Instead of buying frames from a big box store, why not give the dads in your life one that's totally unique? This one from India is made using old telephone keys, and each one has a different pattern. Print out your favorite photo of you and your dad to put in the frame before you wrap it up.
Telephone Keys Upcycled as Handmade Photo Frame (4×6), 'Matrix Connection', $35.49
Eco-Friendly Gifts for Husbands & Boyfriends
Any guy who likes to be comfortable and fashionable at the same time will love this lightweight sweater. It's made from recycled denim and from cotton grown on the only cotton farm in Guatemala, and uses no chemicals or dyes. The fabric is so soft, you'll love cuddling up to your guy when he has it on – and wearing it if he'll let you!
Men's Blue Cotton Sweater from Guatemala, 'Sea Blues', $114.95
Help your guy decorate his man cave with this one-of-a-kind lamp from Mexico. Made from recycled metal, its the perfect eco-friendly gift. Pro tip: Include a package of light bulbs in the gift box!
Recycled metal table lamp, 'Rustic Macaw', $129.99
Eco-Friendly Gifts for Wives & Girlfriends
If your wife or girlfriend has pierced ears, eco-chic earrings —this handmade pair from Ghana —always make a good gift. Not only are they beautiful and one-of-a-kind, they are crafted by creator Rita Addo Zakour from one of the world's biggest environmental hazards: the plastic bottles despoiling our oceans, rivers, and landfills.
Hand Made Purple and Maroon Plastic Dangle Earrings, 'Odopa in Plum', $22.99
Perfect for the women in your life who are always on the hunt for "statement" pieces, this bright necklace made from tiny wooden beads can add a pop of color and interest to any casual look.
Unique Hand Knotted Multicolored Necklace, 'Rainbow Dreams', $24.49
Cozy and elegant, this sweater from Guatemala is neutral enough to wear throughout the year, can easily be dressed up or down and is made from 100% natural hand-dyed cotton, making it super soft. Love!
Handcrafted Cotton Women's Cardigan, 'Beige Bombshell', $81.49
Eco-Friendly Gifts for Teachers
Perfect for display in the classroom or on the mantle at home, this starfish sculpture makes a great holiday gift for teachers. It's hand-made out of recycled paper and cement by award-winning artist Somyot Sawasdee, who makes most of his eco-friendly art from recycled materials and competitions.
Recycled Paper Starfish Wall Art Sculpture Crafted by Hand, 'Unique Starfish', $27.99
Teachers are always looking for containers, in which they can keep supplies organized and close at hand. These three copper and brass bowls from Indonesia are an artful way to keep a desk tidy. They come three to a set —  and could work equally well for earrings, hair ties, or any of the small items that collect on top of a bureau or bathroom vanity.
Set of 3 Handcrafted Copper and Brass Mini Catchalls, 'Natural Nuances', $39.99
Eco-Friendly Gifts for Couples
The next time you find yourself looking at serving dishes on a wedding registry, consider swapping the mass-produced item listed for one made by Mexican artists Javier Gutiérrez and Efrén Canteras. This beautiful hand-blown piece made from recycled glass is perfect for salads and pasta.
Colorful Hand Blown Glass Bowl for Serving or Salads, 'Confetti Festival', $50.96
This colorful patchwork wall hanging made from recycled fabrics would make a great wedding, anniversary, or house-warming gift for your favorite boho couple. Anil Khandelwal, the Indian artist who created it, has had quite the journey: He studied law and then worked paving roads before eventually becoming an artisan maker of everything from fine jewelry to furniture.
Recycled Patchwork Floral Wall Hanging in Orchid from India, 'Orchid Windows', $99.99
If you know a couple who's getting ready to decorate their first Christmas tree together, they'll be delighted to receive a set of ornaments with meaning. These colorful diamond-shaped ornaments are made from recycled paper and use the principles of traditional Guatemalan art.
Recycled paper ornaments (Set of 4), 'Diamond Star', $29.99
Eco-Friendly Gifts for College Students
Even though most work in college is done on computers these days, the student in your life will still have at least a few assignments that call for pencils. This set from India contains ten pencils made from recycled paper, and they come in a convenient cotton pouch.
Set of 10 Recycled Paper Pencils and Pouch from India, 'Eco-Friendly Writer', $14.99
College students love decorating their dorm room with photos of friends and family, especially if they're attending college far from home. Send your student off to school with a beautiful and sustainable way to display their favorite pictures. Handmade in Thailand from natural materials, the design is made with real flower petals and leaves.
Photo Frames Handmade with Saa Paper and Natural Rose Petals, 'Mountain Roses', $23.99
Eco-Friendly Gifts for Teens
This shiny, funky wristlet is the perfect gift for a teen on the go. Handmade in Brazil from recycled aluminum soda can tabs, this one-of-a-kind accessory is a great way to keep essential items — phone, keys, wallet — organized inside of overstuffed backpacks and duffels.
Hand Made Recycled Aluminum Soda Pop-Top Wristlet, 'Midnight Spark', $78.99
Does your teen have a favorite photograph from prom, a sports tournament, or music festival? Give them a framed copy of the picture in this colorful handmade frame from Indonesia. Riris Simanjuntak, the artist who created it, runs an artisan workshop that uses recycled materials to make art and handicrafts, with an aim to combine eco-conscious and fair trade principles.
4×6 Recycled Paper Photo Frame with Circle Motifs from Bali, 'Hypnotizing Circles', $19.99
If your teen likes earrings, this pair handmade in Ghana from leftover calabash, is the handiwork of Nonyem Abena Ibeneme, a talented artisan who also teaches young women who've dropped out of school the skills they need to secure their futures.
Dried Calabash Dangle Earrings, 'Tropical Fun', $25.49
Eco-Friendly Gifts for Kids
Kids will love this brightly colored box made of recycled pencils. It's the perfect place to keep collections — of rocks, shells, cars and all the other knick-knacks kids collect.
Upcycled Decorative Box Hand Crafted in India, 'Life in Color', $67.49
Bright, chunky pieces of jewelry make great gifts for kids. This fun bracelet from India is made of turquoise cord and striped wooden bead. Adjustable to any wrist, the bracelet is great for school picture day or any other occasion. Plus since every UNICEF Market purchase supports UNICEF's lifesaving work, kids will get an extra kick out of knowing that the bracelet they love is also helping vulnerable kids around the world.
Colorful Macramé Bracelet with Wooden Beads, 'Colors of Life', $17.29