Earlier this month, June 16, headlines recognized the International Day of the African Child and this year's theme 'Conflict and Crisis in Africa: Protecting All Children's Rights'. Due to poverty and war, often times the children in Africa are overlooked and suffer hard lives with lack of proper society and things like education. It is our job as fellow humans to ensure this changes.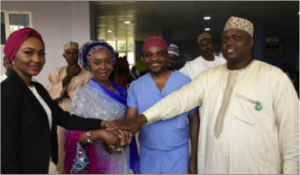 The Day of the African Child is only part of an effort to the child protection situation in Africa and to guarantee preservation and quality of life for the children. The effort is run by the African Committee of Experts on the Rights and Welfare of Child—a group of individuals with high moral standing and integrity when it comes to matters of the fulfillment of child rights in Africa.
Other groups and foundations have been inspired by these efforts and have also begun recognizing the day and seeking to bring change. Founder-President Toyin Ojora-Saraki of the Wellbeing Foundation Africa is one of these people. With her work solely focused on children, Ojora-Saraki believes that state implementation is key in protecting and holding all parties (parents, government, etc.) responsible for the treatment of a child.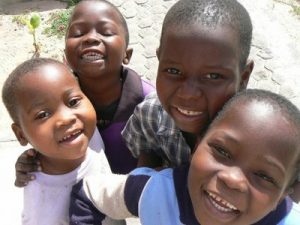 A recent story by Ojara-Saraki tells us about baby Musa. Musa, just 20-months old, was born to a young mother and was abused by his grandmother and stepmother. The baby was found with no health records, one side of his face paralyzed, limbs injured and loss of eyesight in his right eye. Thankfully, his plight got the attention of the wife of the President of Nigeria which allowed him, through The Future Assured Initiative, which is supported by Ojora-Saraki's foundation, to have access to a specialist and find his way to recovery.
However, many are not as lucky as Musa to survive. Though headlines may be hot now with the International Day of the African Child stories still lingering in the press this type of tragedy occurs year-round. You can do your part to help the children by shopping UNICEF Market where every purchase helps UNICEF to save the lives of children around the world. And click here to help sponsor a child.