Fall is my absolute favorite time of year. The weather is perfect, the foliage is gorgeous, and of course, who doesn't love cider donuts! With these seasonal changes, comes a change in wardrobe and an exciting opportunity to reinvent your look with fresh, fall styles. Scarves and shawls are widely regarded as the favorite fall accessories because they are functional and fashionable. As the temps slowly drop, consider layering up with these scarf and shawl styles that will resonate perfectly with your fall wardrobe.
Go for color this season!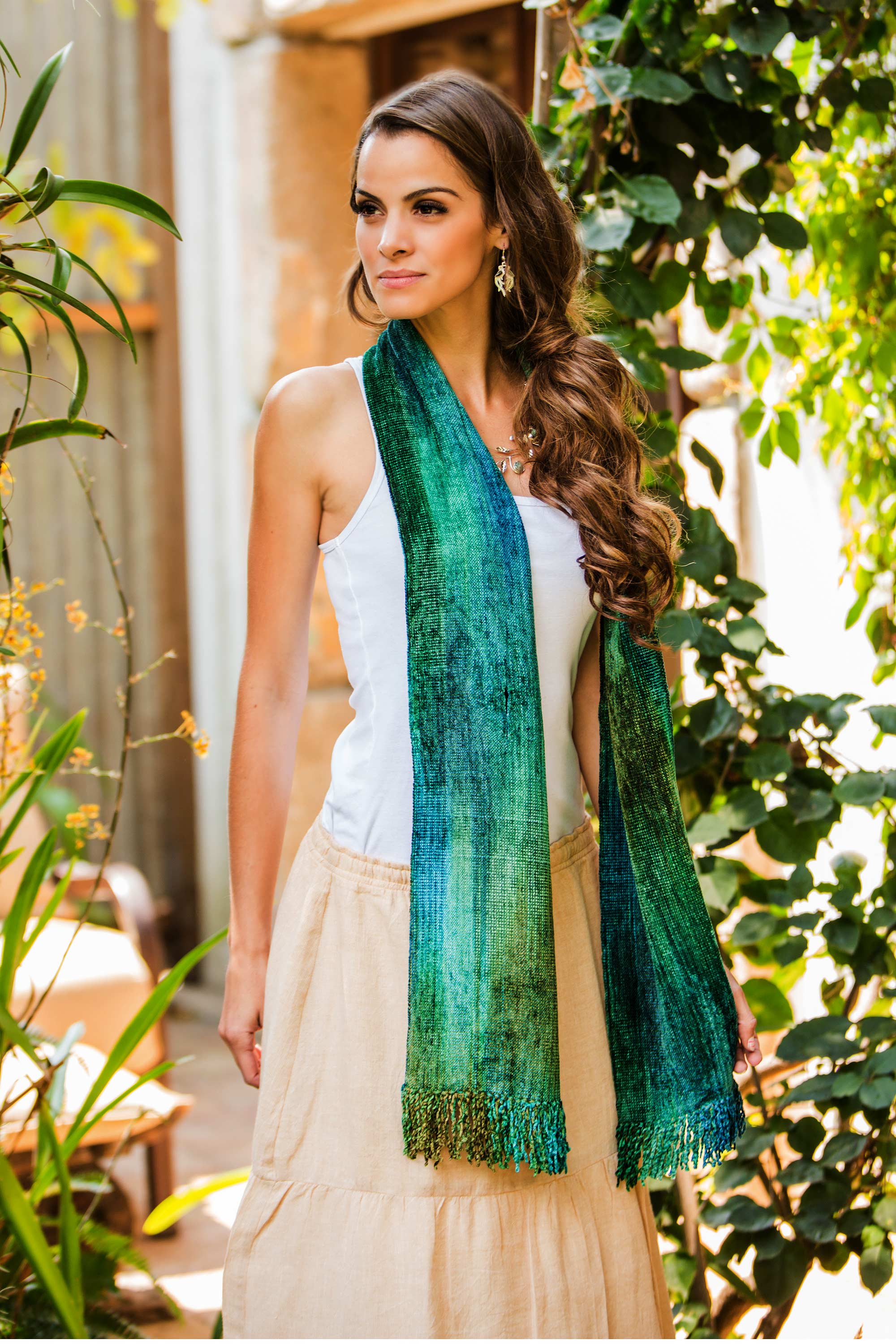 As we pack up our peachy pastels and start to embrace the natural and earthy colors of fall, we need ways to add a little flair to our seasonal look.  Earlier this year, New York Fashion week and Fall 2017 collections were defined by rich and vibrant jewel tones. These emerald, sapphire, ruby, and fuschia colors have taken the runway by storm and offset some of the more traditional dark hues. Jewel colored scarves and shawls are the perfect trendy fall statement.
Layer up!
Scarves and shawls are great cool-weather accessories because they can add a literal layer of warmth and comfort to your favorite outfit, while also adding cute, personal panache.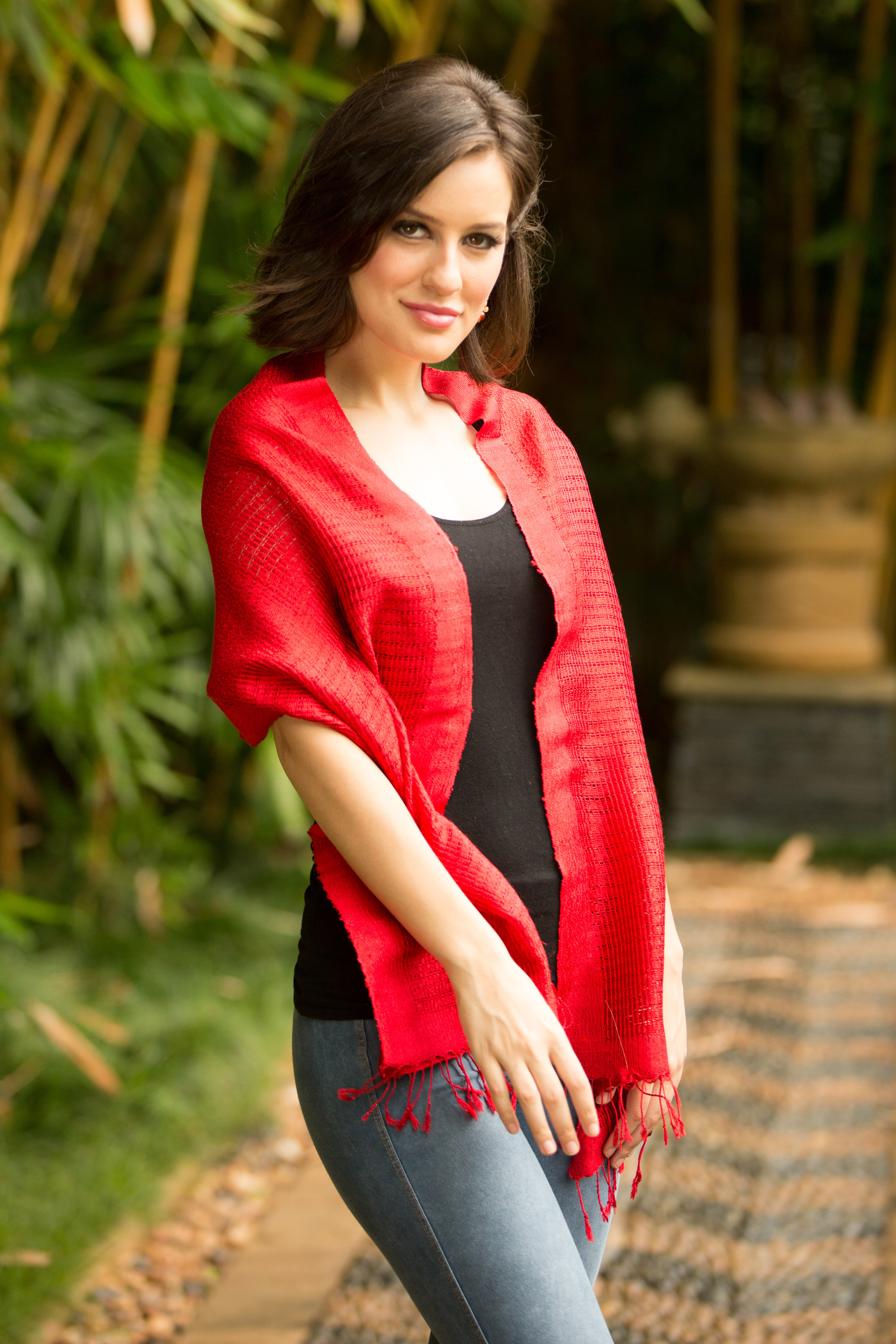 I love pairing scarves and shawls with my favorite sweaters, jeans, and boots combo. The result- a casual, effortless look that is chic, cozy and timeless!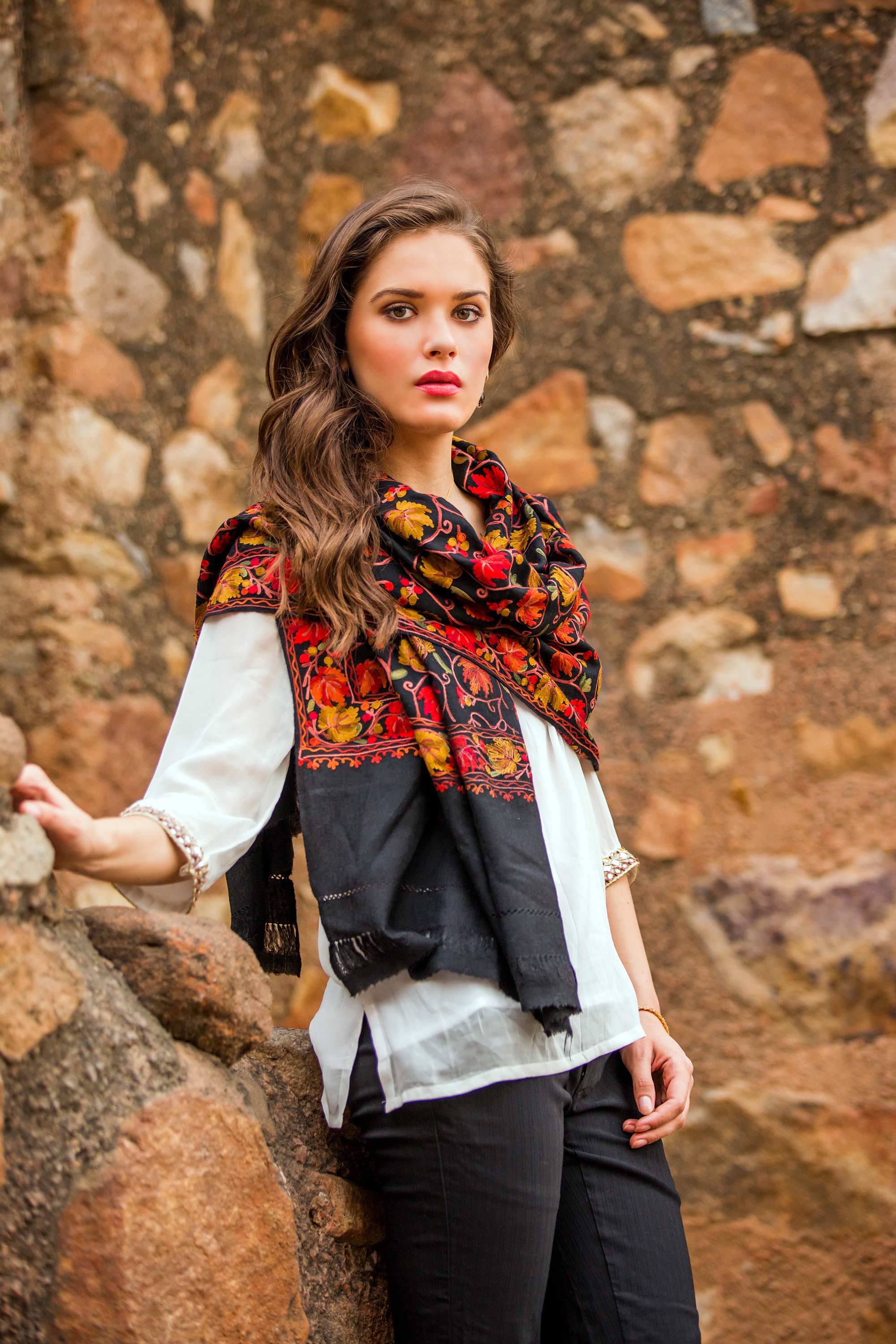 The "Midnight Mums" Shawl handcrafted by Sajad in India, is one of my favorite styles, and it is just perfect for fall. I love how the colors evoke the colorful foliage that defines the fall season.
 Warm up!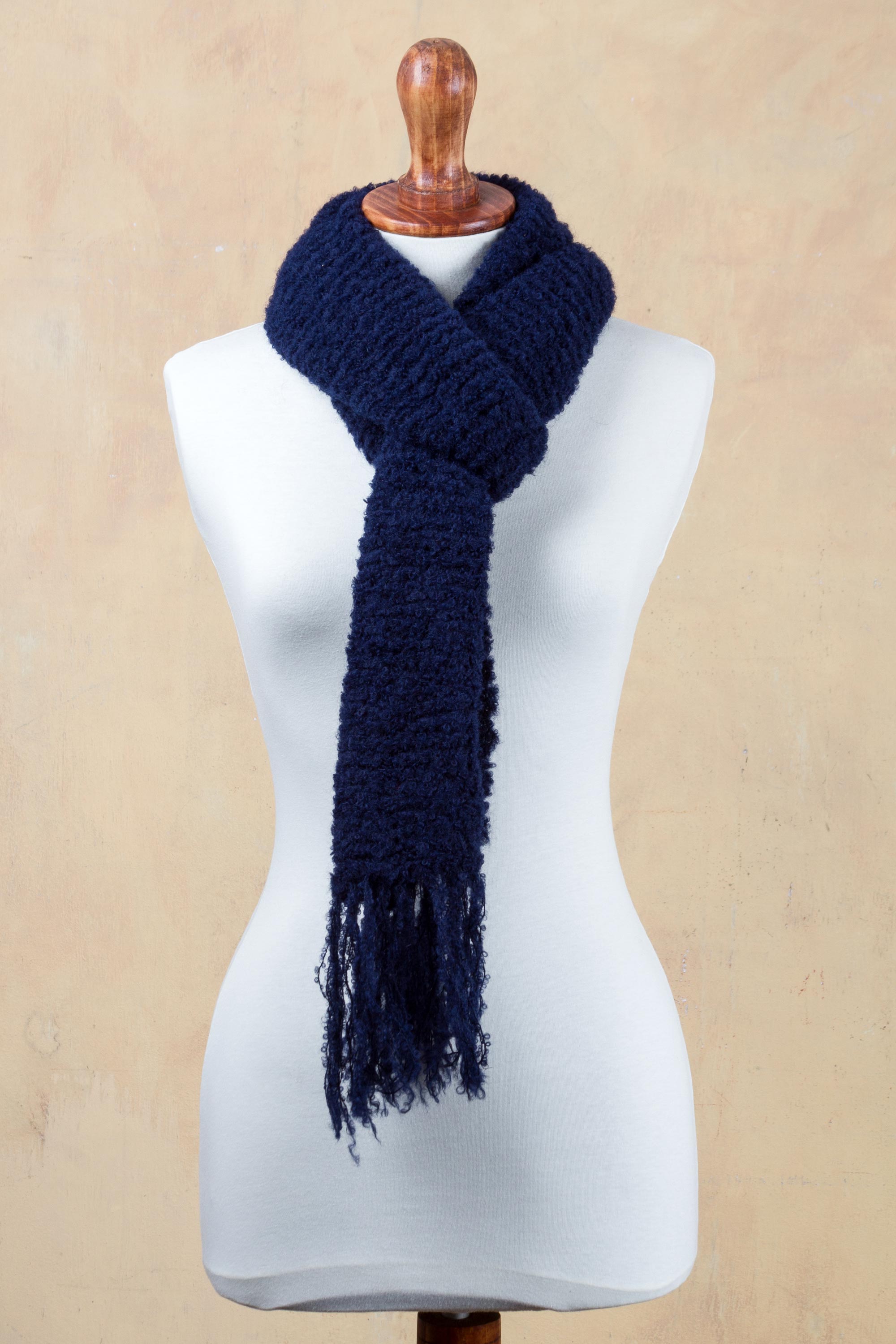 For cooler days, layer on a scarf or shawl made from alpaca or wool. The UNICEF Market offers so many styles that are practical and fashionable and can easily translate into your winter wardrobe.
Dress up!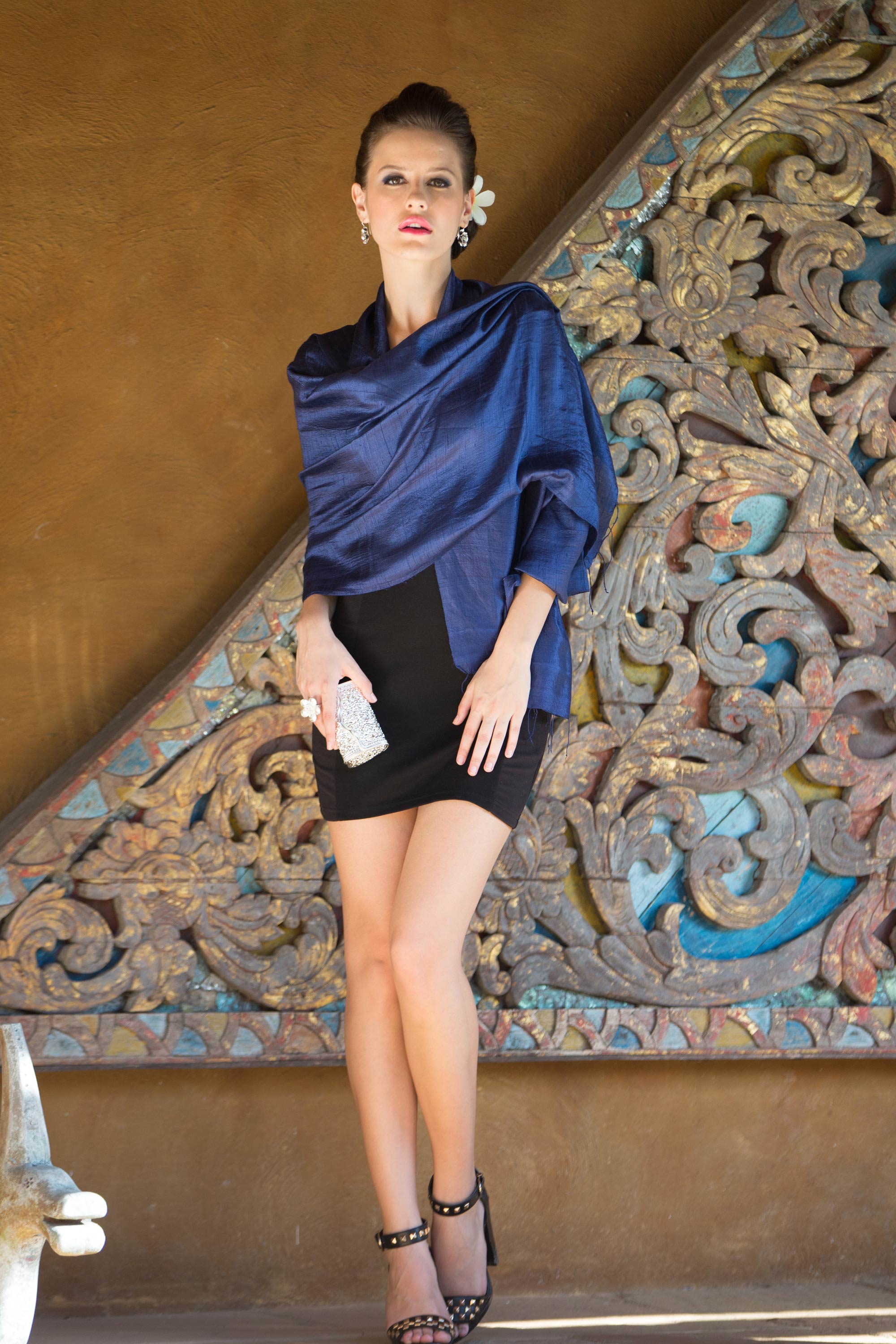 I have always found scarves and shawls to be the perfect elegant complement to a formal look. They are incredibly versatile and can be worn for a number of occasions. Want a fresh look to wear for that upcoming wedding? No problem-pair a new scarf or shawl with your favorite dress and watch it take on a whole new look. Or, wrap around your favorite LBD (little, black dress,) for a night on the town.  The possibilities are endless, and the result is pure sophistication.
Shop for a cause!
While these chic, fall scarves and shawls are enough reason to add a few new looks to your wardrobe, consider that your purchase will make a huge difference. Each item purchased from the UNICEF Market directly supports the lives of children that are suffering and in need of aid around the world.