We all know that accessories can either make or break your outfit but pairing the right necklace with each neckline isn't always the easiest task, especially when you have so many to choose from!  So how do you make sure your necklace complements your outfit and doesn't distract from it?
We've considered every neckline possible to take the guessing game out of your morning ritual, using some of our favorite handcrafted styles from NOVICA's jewelry collection Read on for our personal guide to pairing necklaces with necklines.
V-neck:
A simple pendant necklace or a Y-shaped necklace complements this neckline perfectly. For a deeper V, play with multi-layered or wraparound styles.

 Turtleneck:
Go from cozy to chic with a dazzling chain necklace. Intricately worked chains need no extra embellishments.  A colorful, eclectic pendant necklace can also add a festive touch.
 Off The Shoulder:
Dress up those cold shoulders with a bold choker that's sure to turn heads! 
 Crew Neck:
For this conservative silhouette, aim for bib or statement pieces that hit right at the neckline. This is a look that is versatile enough for the office, a night out or anytime at all. 
Collared Shirt:
A short statement necklace tucked right underneath the collar is sure to make your outfit pop.
 Open Collared Shirt:
For an open-collared neckline, we love a simple pendant or charm necklace peeking through. The spot of color is quite eye-catching and provides the perfect accent to your ensemble.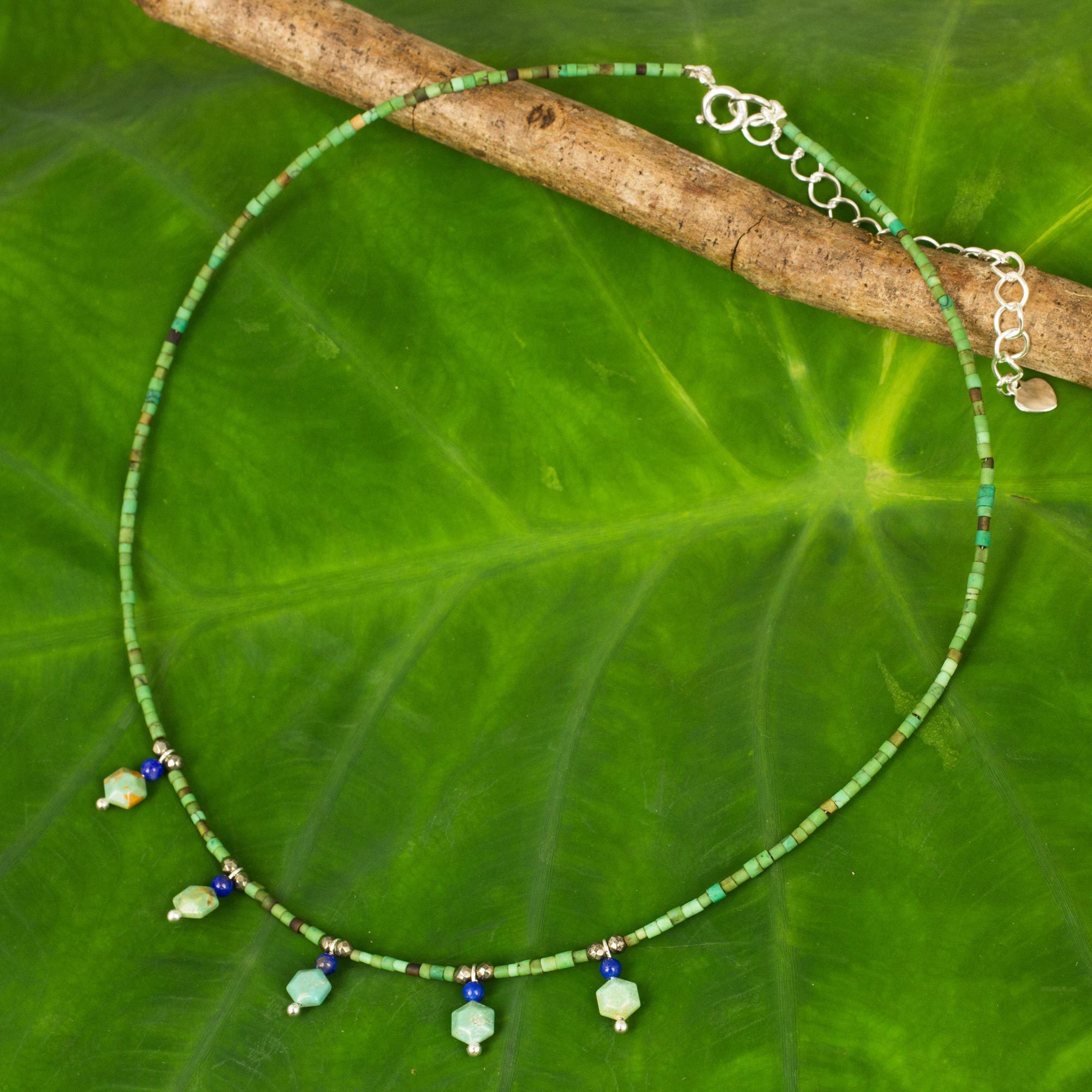 Square Neck:
This neckline can be a little tricky, but pendants with an angular finish or geometric statement pieces always harmonize well. It works best when the pendant is long enough to hang below the neckline of your shirt.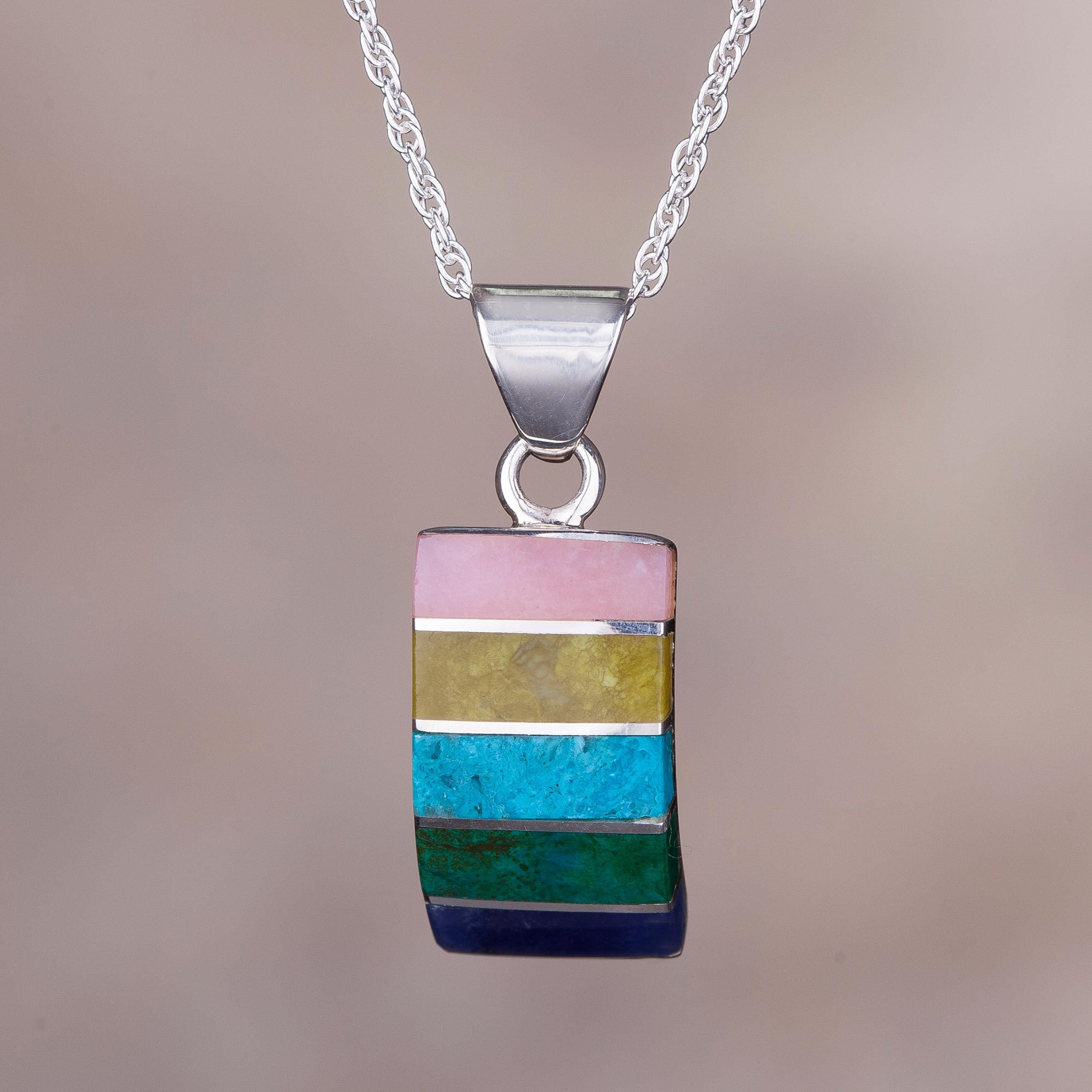 Asymmetrical:
Balance it all together with long strands that catch the eye and pull the onlooker's gaze down and center. Beaded necklaces are a great match for this look.
We hope our matchmaking guide adds more creativity and fun to your dress up routine.  If you're looking to add to your necklace collection, be sure to check out the beauties available at NOVICA. Each purchase supports our mission to spread happiness by celebrating exploration, empowering artists, and preserving global culture. Happy shopping!