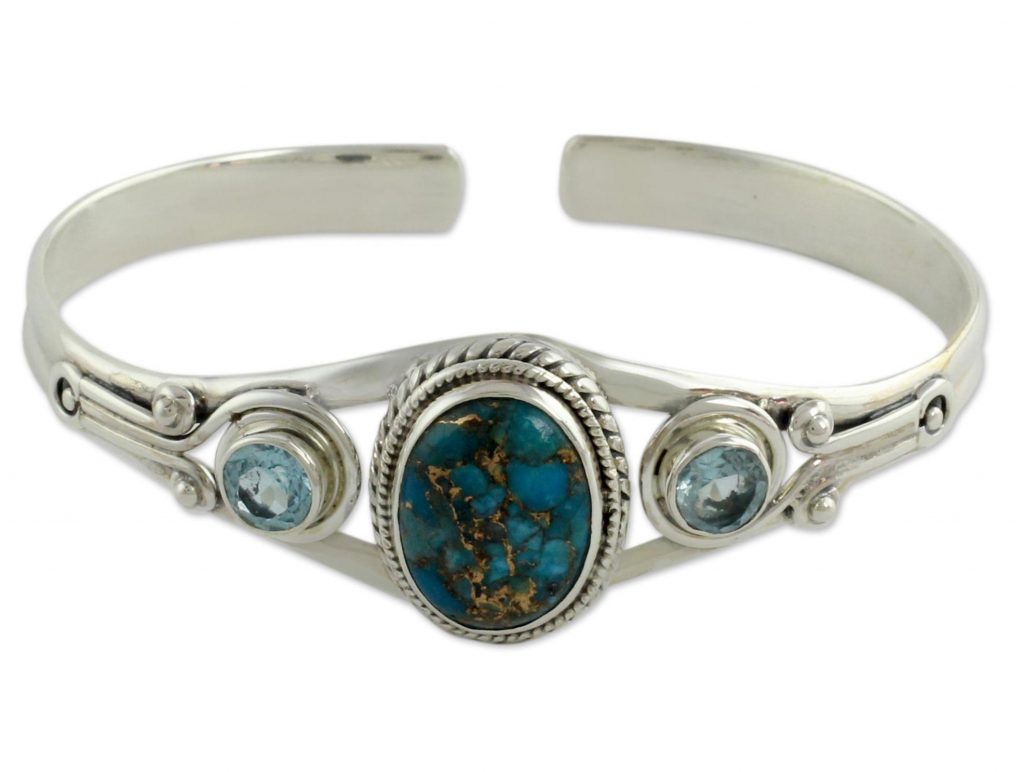 Though strikingly different in appearance, both of December's birthstones have been celebrated by cultures throughout history for their protective and healing abilities. Turquoise and blue topaz are popular with jewelry makers because they are inexpensive, easy to work with, and – best of all – never go out of style.
Brief History of Turquoise and Topaz Birthstone
Turquoise is believed to be one of the first gemstones ever mined, and with its vibrant, eye-catching color, it's no surprise that it has been in high demand for thousands of years.
The word turquoise comes from the French turquois for "Turkish," as the first pieces that arrived in Europe came by way of Turkish exports brought to France from Iran. Significant deposits have also been found in Egypt, China and the southwestern United States.
Blue topaz is the most abundant variety of colored topaz; however, natural blue topaz is very pale, and many of the saturated blue stones on the market today have been safely treated with gamma radiation and heat to enhance their color.
Ancient Greeks and Roman rulers sought topaz for its calming and spiritually centering properties. Blue topaz is considered sacred by the Hindus, who frequently place the stone on talismans. Many believe that when worn as a pendant, the stone can bolster intelligence and creativity.
Fun fact: the 1,680-carat Braganza "Diamond," one of the Portuguese Crown jewels, is actually a topaz!
Popular Today
Ornamental and religious turquoise pieces made by the Zuni, Apache and Navajo tribes are celebrated throughout the world for their craftsmanship. Turquoise is versatile and easy to care for, making it a great choice for daily wear. Whether your look is southwest chic or folksy and boho-inspired, you'll be sure to find this stunning stone makes a great statement piece.
Since the 1970's, the abundance of lab-treated blue topaz has led to an increase in popularity. No longer reserved for royalty, the transparency and relative hardness of blue topaz make it a popular gem for faceted rings and pendants. Enchanted Fine Jewelry has partnered with Disney to create a line of princess-inspired pieces; their Cinderella Collection features blue topaz stones.
Check out these awesome turquoise and blue topaz gifts:
This silver cuff designed by Neeru Goel, one of the UNICEF Market's most popular artists, features a beautiful gold-veined turquoise flanked by blue topaz. Proceeds from this purchase can provide polio vaccines for 126 children!
Babun Dey is carrying on his family's tradition of handcrafting jewelry; he was taught by his father, and now oversees a workshop of 20 craftsmen with his brother. This polished pendant on an adjustable chain is a great choice for those in search of a piece suitable for everyday wear.
Busarin's handmade native-American-inspired dreamcatcher earrings feature turquoise, topaz and glass beads. Not only will the protective spirits reign over your dreams; proceeds from this purchase can fund 134 sachets of oral rehydration salts, which can help children combat dehydration and diarrhea.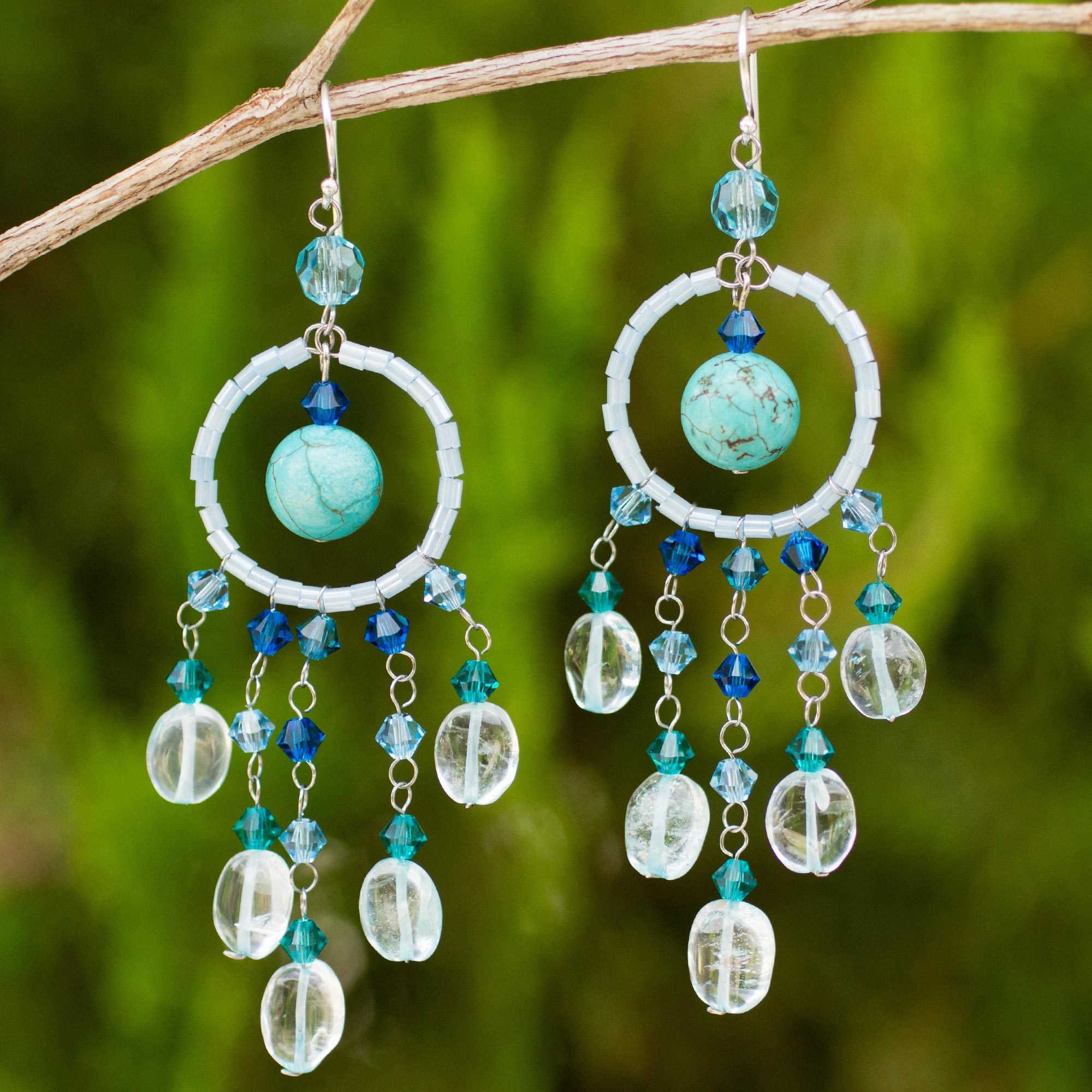 Inspired by Greek motifs, Mexican artisan Oscar Figueroa Escorcia created this stylized pendant as a nod to classical stylistic traditions. With its geometric pattern and elongated shape, this is a great accessory for modern and sophisticated wardrobes.
This set of stackable silver rings features a silver frog, dragonfly and flowers surrounding a "pond" – the ring's central shimmering blue topaz.  This piece, and many others in Kadek Hendra's detailed silverwork collection, reflects the artist's fondness for "the living creatures that surround us in Bali — animals like frogs and swans, plant life such as trees and bamboo."