It's never too early to contemplate Christmas!  I think about it almost year round, as I've found that to be the only way I'm able to pick the best gifts for the best people in my life.  Discovering the perfect Christmas or holiday card for a friend or family member can be an endeavor, but the UNICEF Market has oodles of options that could meet your needs.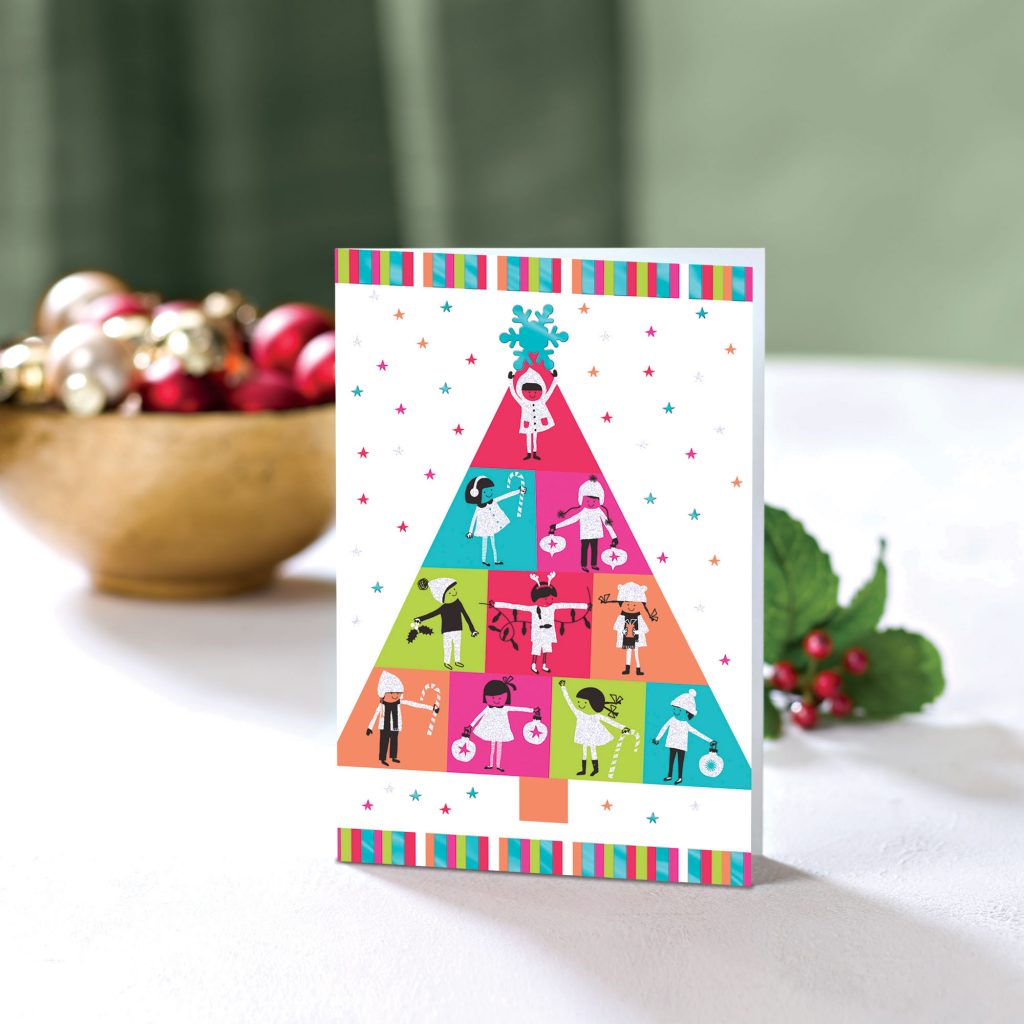 If Christmas is the holiday you celebrate, the offerings range from bright and cheerful to cute and sweet.  The example above depicts children having fun with Christmas paraphernalia like lights and mistletoe, with a message inside that is translated into six different languages!
Below, another vibrant card features ball ornaments, which I happen to think contribute to making the most classy and colorful Christmas trees, (or wreaths!)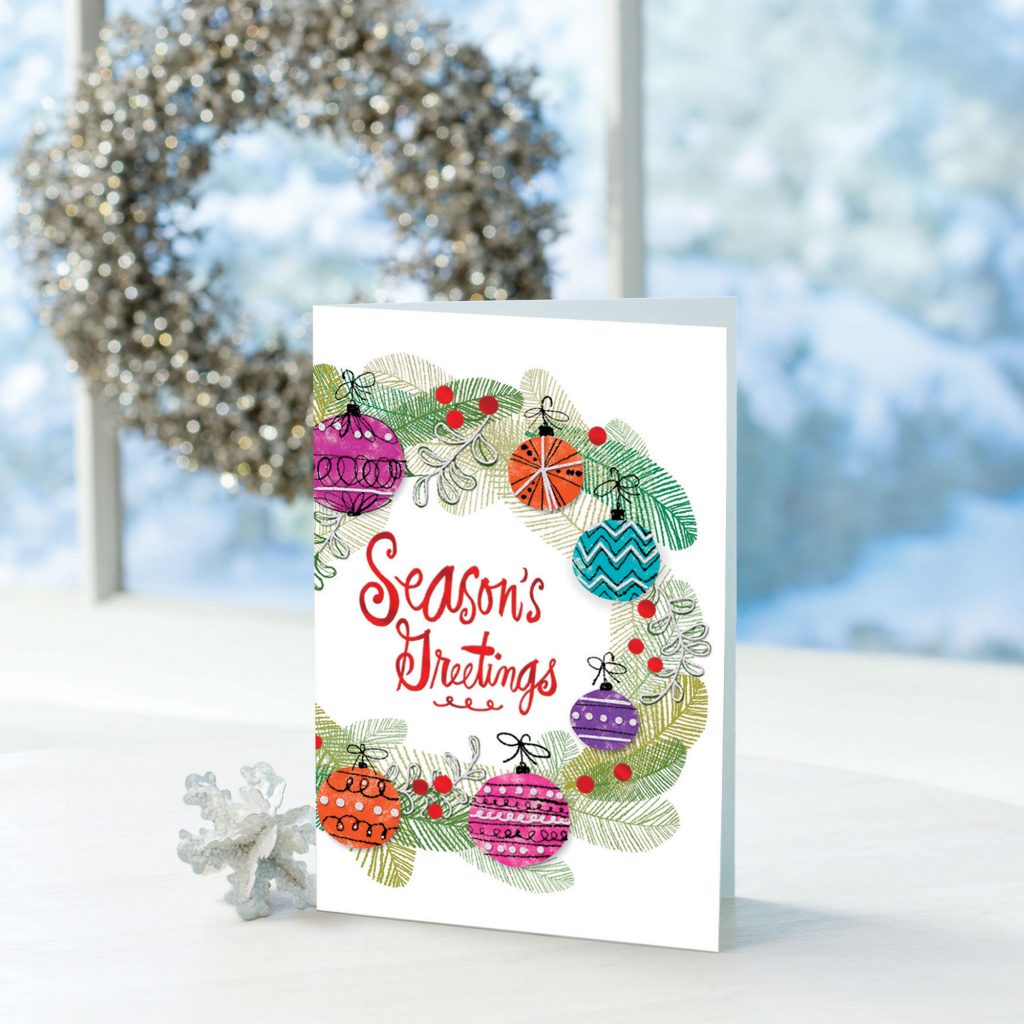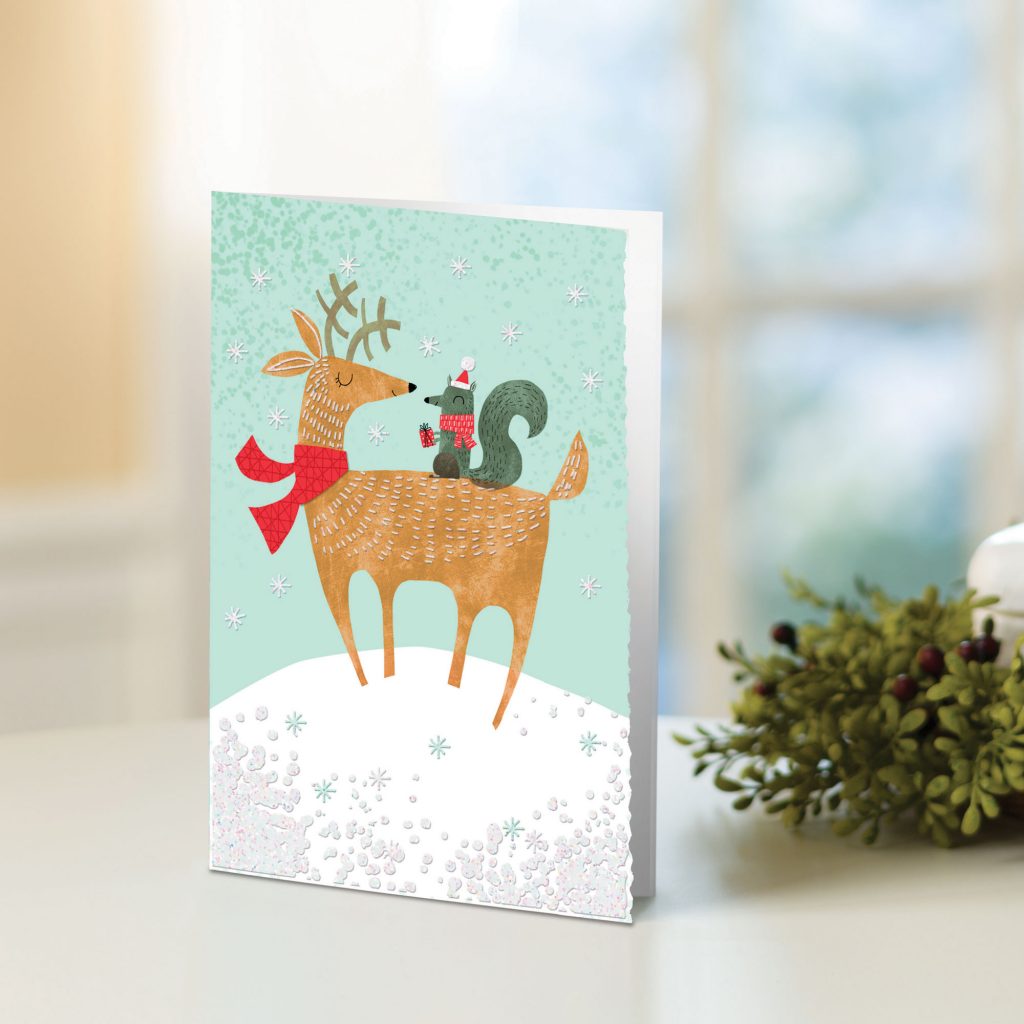 If cute is more your style, look no further than the adorable reindeer and squirrel card above!  Forest creatures in scarves have never been so lovable.  For more of a religious touch, the beautiful angel and message shown on the card below should fit the bill.  The lovely lavender hue surrounding her will make this card stand out from all the others on display!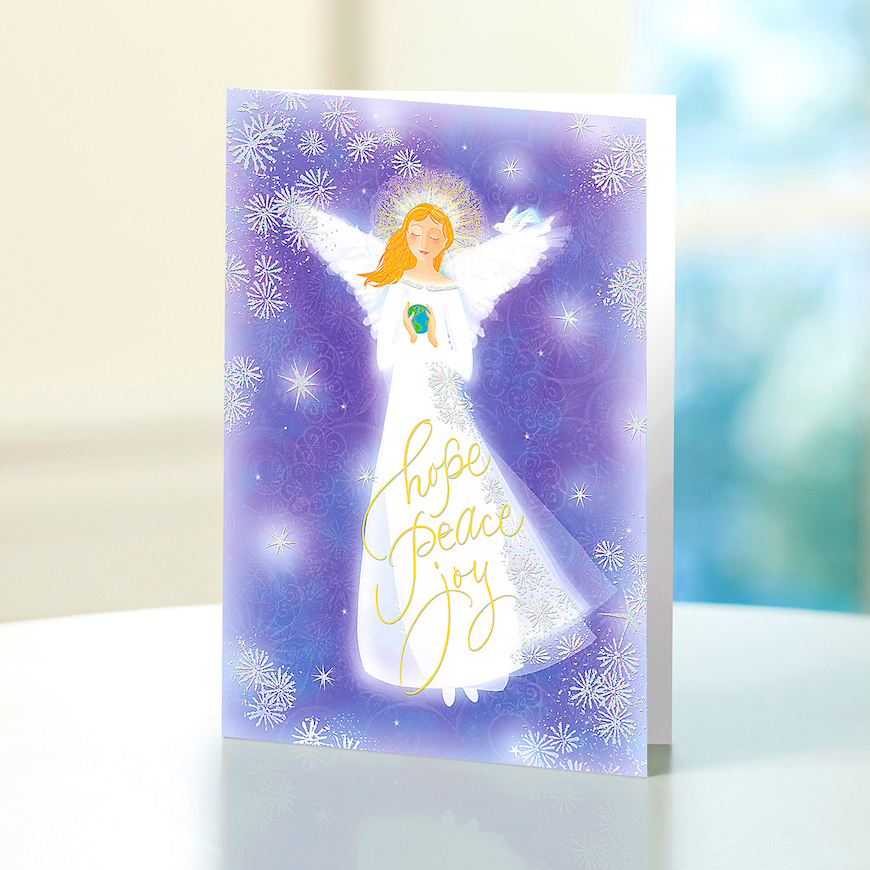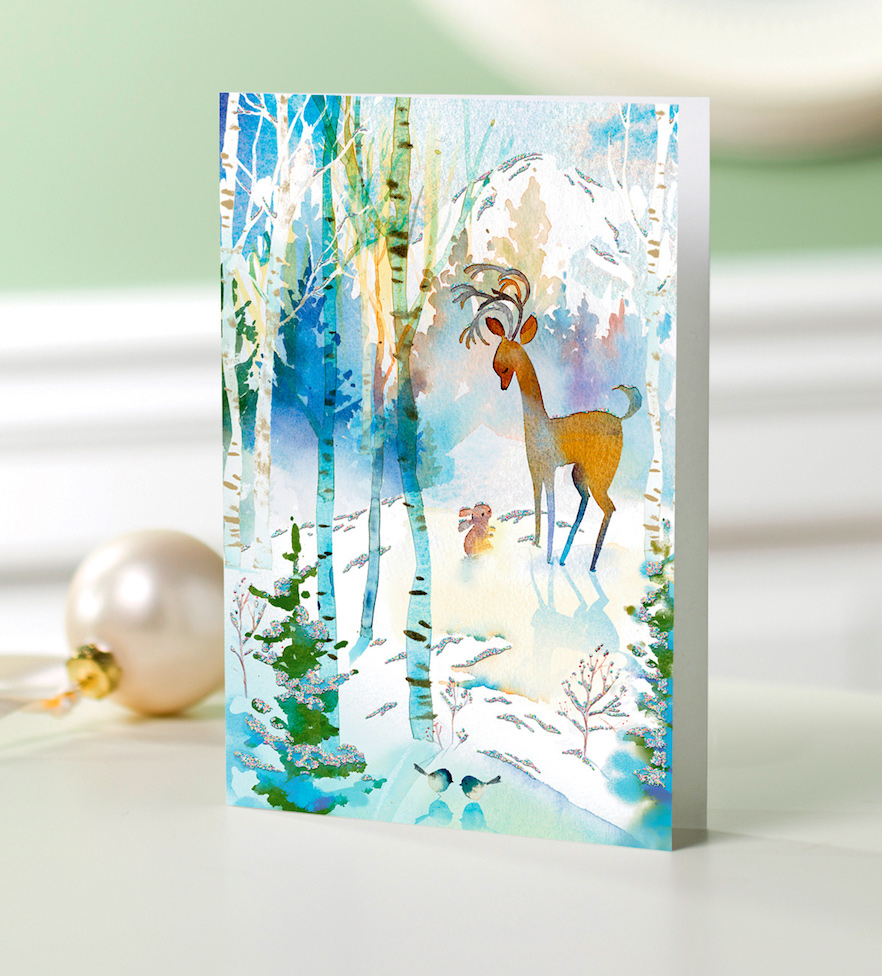 For more general good tidings, a nature theme is always appropriate.  The watercolor scene above is not only colorful and gorgeous, but it would also positively delight anyone who received it. Someone with elegant tastes might prefer the chic silver card below, accented in color by two red cardinals. As a bonus, multiple languages are used as well so you can learn how to say "Happy Holidays!" in other tongues as you prepare the cards!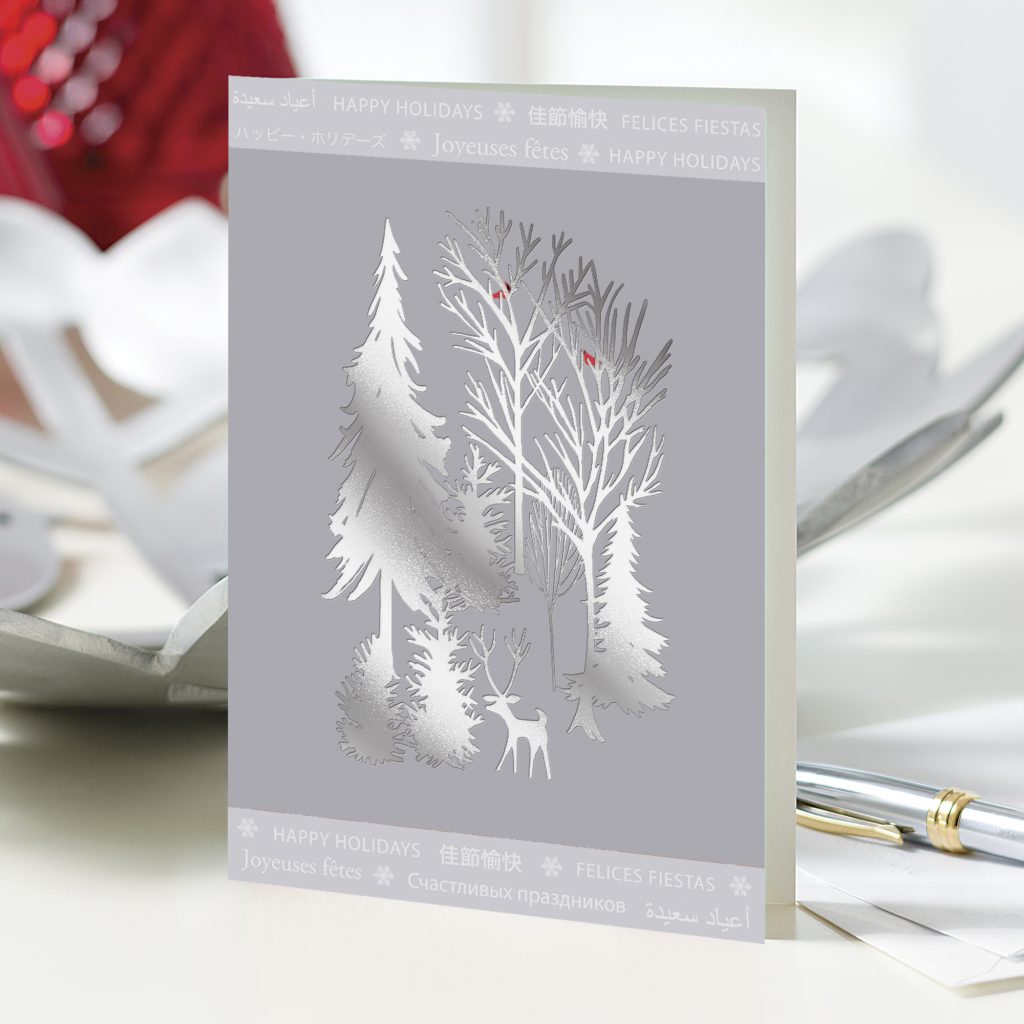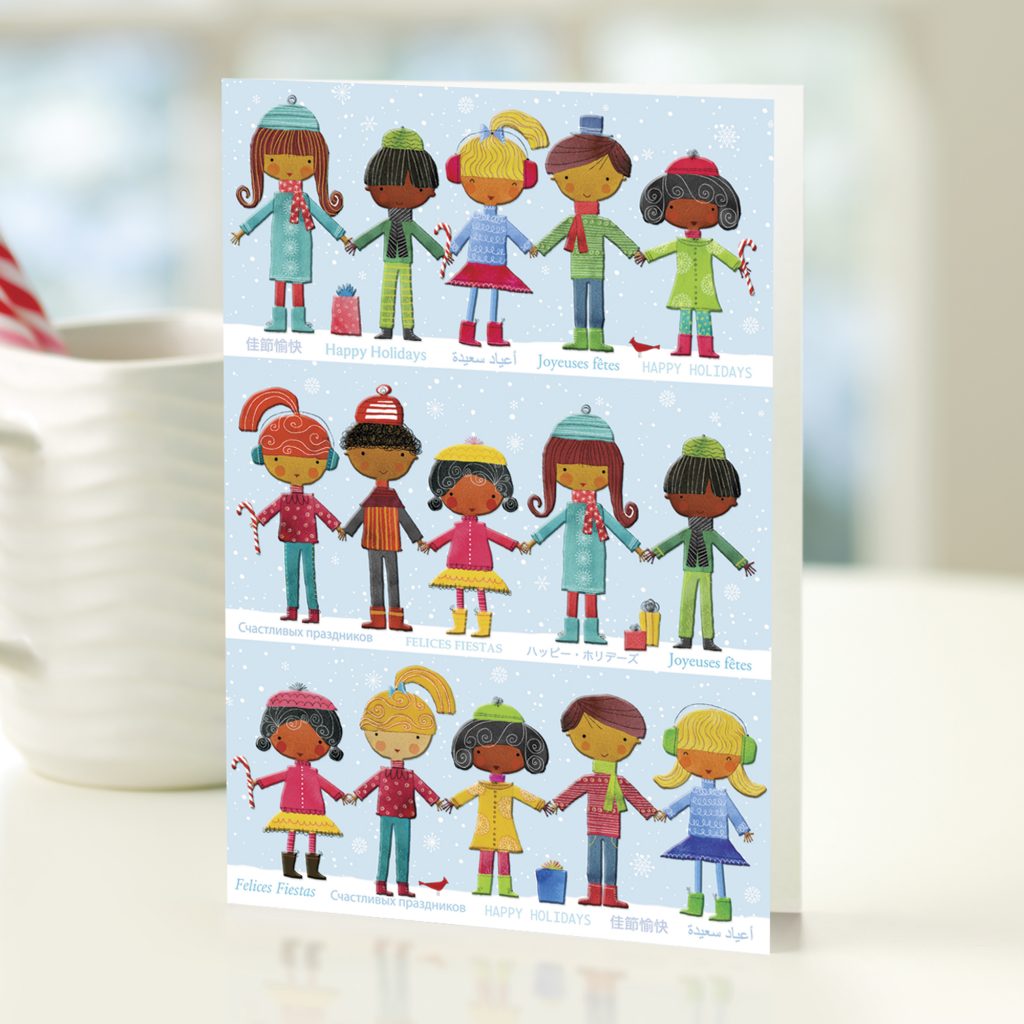 World peace is heavy on the minds of many people during the holiday season, and the UNICEF Market has wonderful cards showing their concern for and dedication to that issue.  Above, children of several cultures link hands to show their unity in a truly heartwarming (and colorful!) way.  Below is an equally touching card that shows how the diverse children around the world are united through a shared excitement of the holiday season.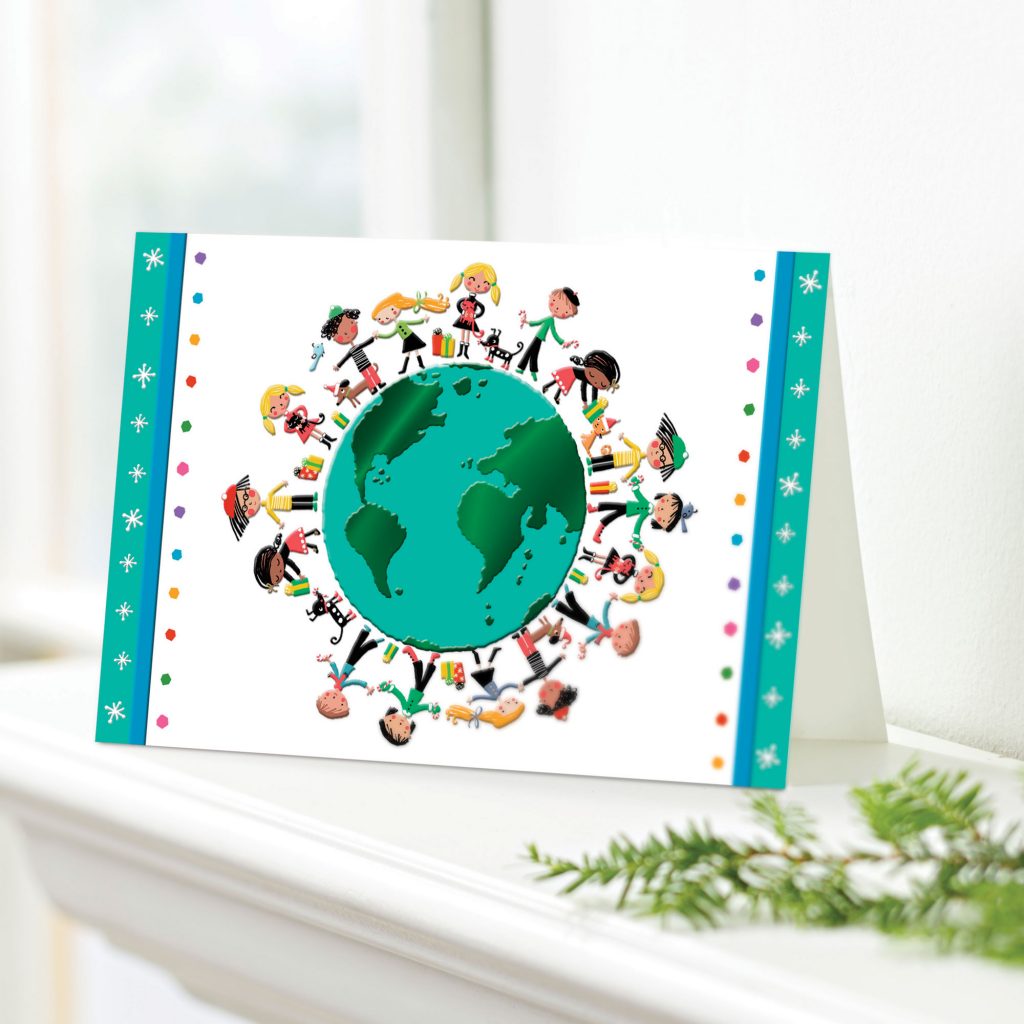 And finally, you'll want to buy a proper unique gift for your family: check out our awesome unique gifts for kids guide with over 50 unique gift reviews, which would go perfectly with your holiday card from UNICEF.
There are holiday cards perfect for any kind of person featured at the UNICEF Market.  Many are cheerful and bright, and all have a special message of joy and peace.  Plus, you can feel even better about your selection and purchase knowing that part of the proceeds will be helping to support local artisans as well as UNICEF's ongoing work to help to save children's lives all over the world.