Including meaningful sculptures in your home décor is an easy way to add elegance, beauty, and even intrigue. They can be made out of anything from wood or metal, to marble or ceramic, and can have a theme ranging from nature to religion.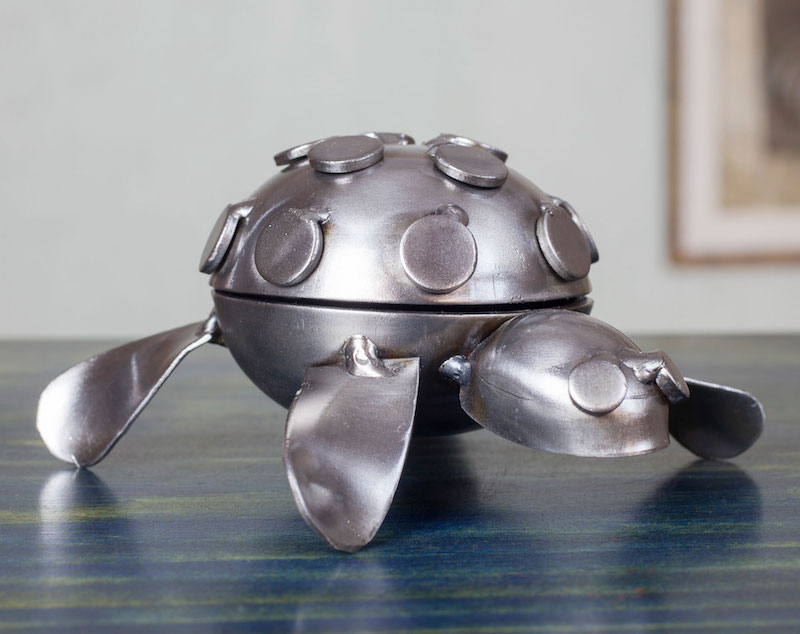 Many sculptures have special meanings that may be obvious or not, depending upon one's knowledge about the beliefs of other cultures.  For example, some countries associate the turtle with good health and long life so the sculpture above (made from recycled metal car parts and the like,) could be believed to promote both.  This particularly unique piece even has a special hiding place under the shell!  Similarly, elephants are often thought to bring luck, and the two spectacular wooden animals below surely look capable of doing so.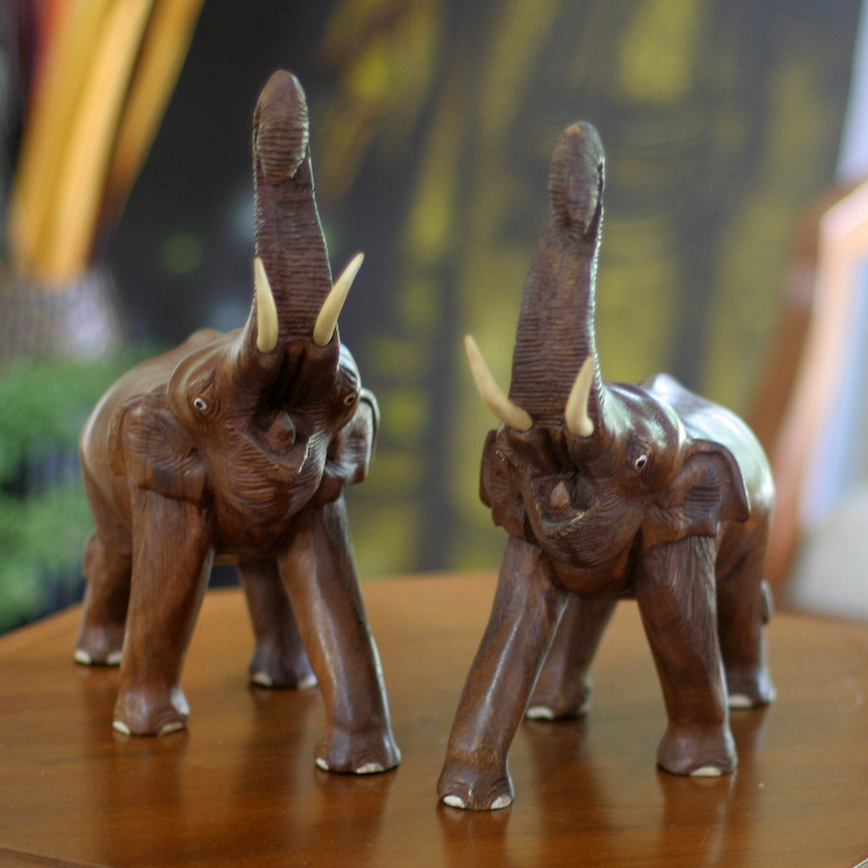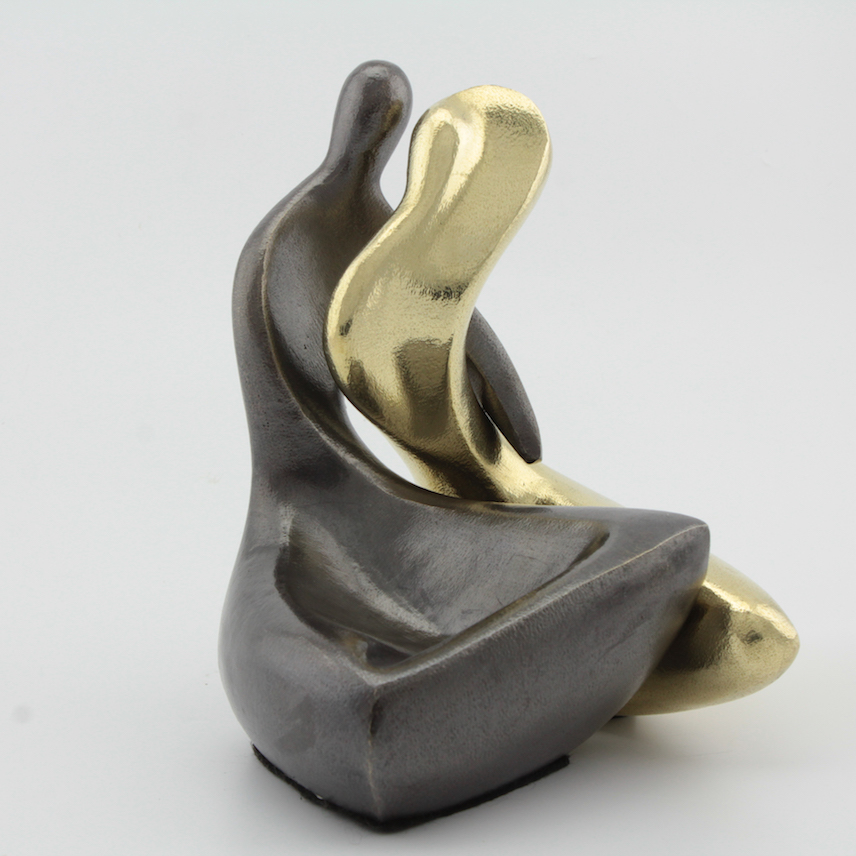 The concept of love is fairly easy to depict in art but rarely is it done better than in the bronze sculpture shown above.  The two tones merge seamlessly together to depict an everlasting bond between two people.  The importance of thought and meditation is not so easy to capture in an inanimate object, but the wooden piece below does just that.  You can almost see the wheels turning in his head as it hovers abstractly over the bottom of his body.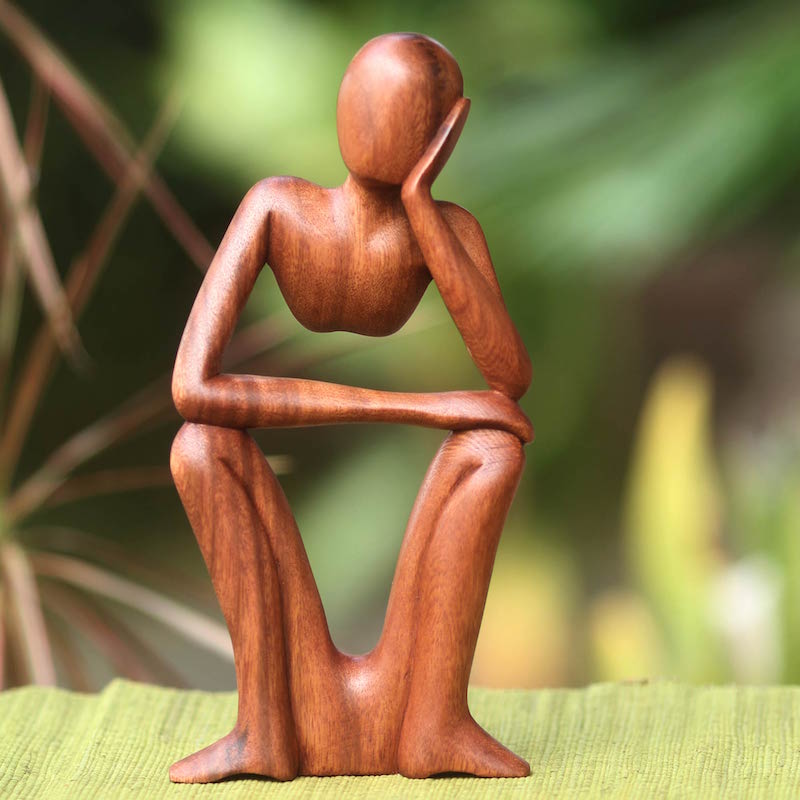 I can think of nothing better than a sculpture of a bull to bring something exemplifying the idea of power into one's home.  These beasts are the epitome of strength and spirit, and the colorful, hand-carved, ishpingo wood example below is tasteful enough to meld into anyone's home décor.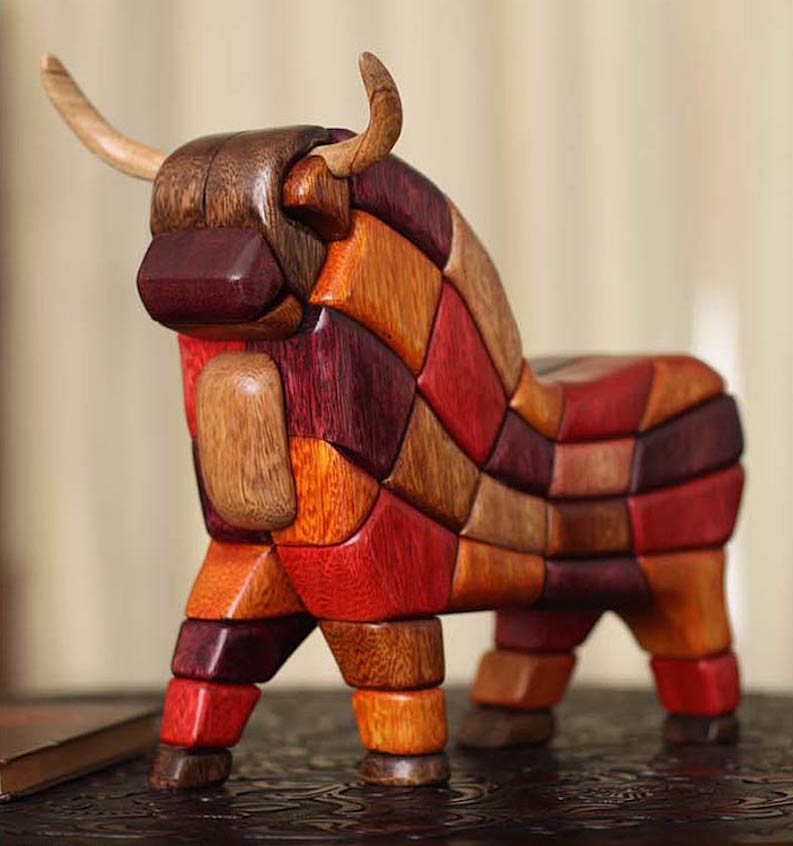 Some folks rely upon sculptures to bring protection to their home and belongings.  The interestingly shaped piece below is meant to represent a defender whose job is to do nothing but protect the king, or residence, as the case may be.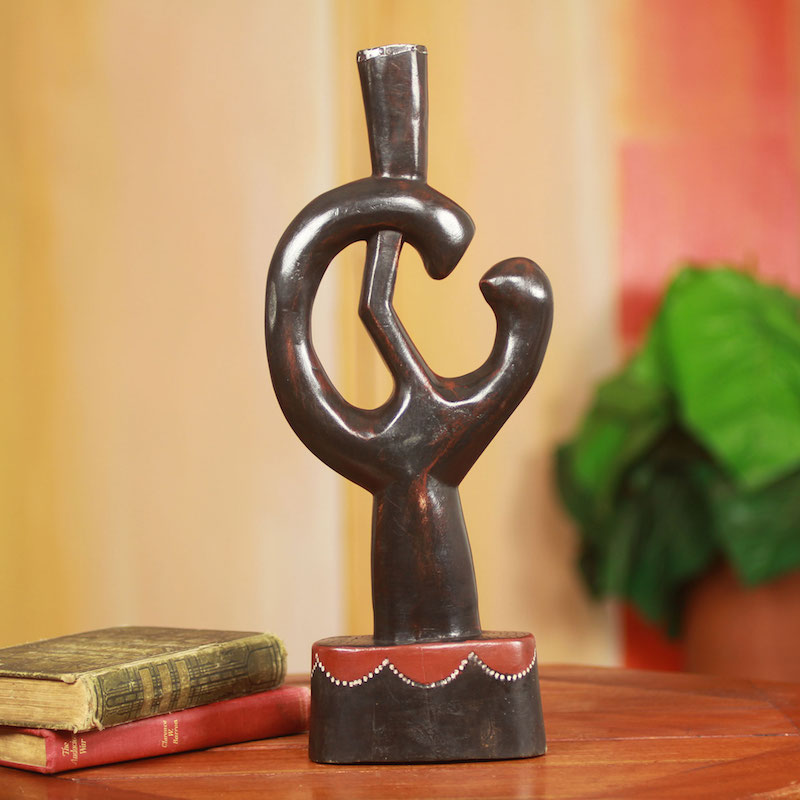 Some sculptures are thought to bring peace and calm into a household.  The hypnotic orb above below is composed of jasper, which I have no trouble believing fosters a sense of serenity!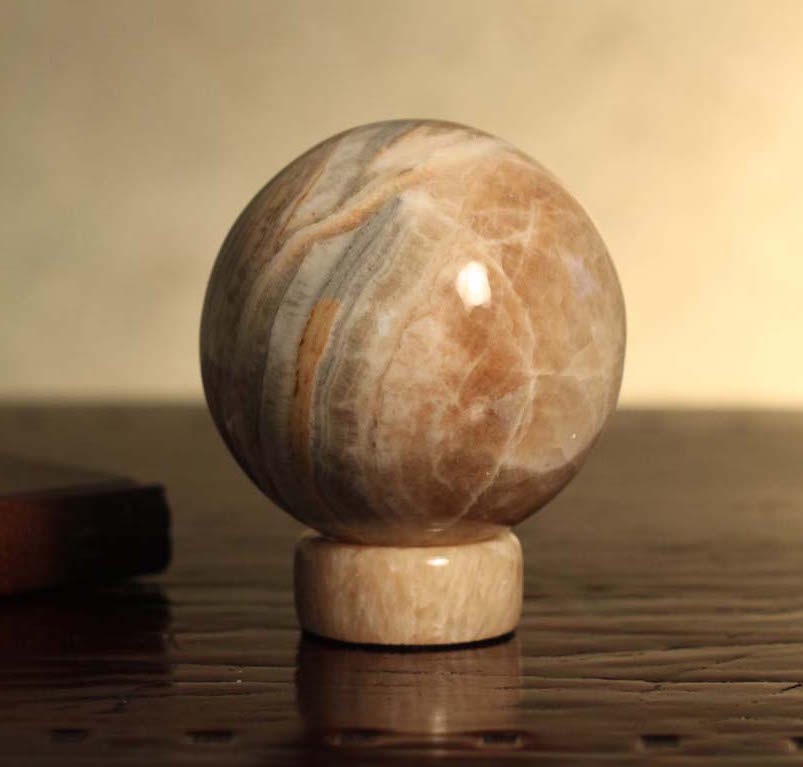 If you happen to spot a sculpture similar to the one below with an oversized head and a body formed in the shape of a cross, you might suspect that someone is trying to conceive a child!  This is a fertility doll of the Ashanti people, and it is believed to have the power to aid in that endeavor.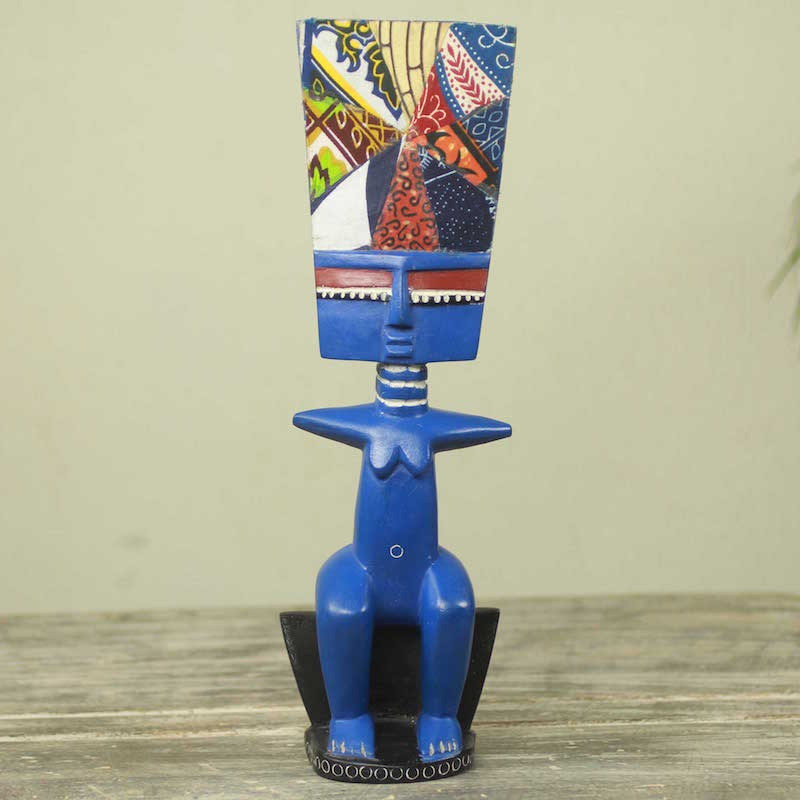 Sculptures can be more than just attractive decorations.  They can have special meanings and perhaps even powers beyond what the eye can see.  The UNICEF Market has many beautiful and significant pieces, and supporting UNICEF means supporting local artisans and the well-being of children all over the world.