Watching Mexican artisans fashion hand-blown glass, like the multi-colored glass pitcher above, has the all the suspense of a race against time!
Though the tools are relatively basic — some molten glass and a long hollow pipe — the skills and artistry required to produce one-of-a-kind pieces like the pitcher above are anything but.
Blowing through a long hollow pipe to which they've attached a lump of molten glass, artisans must shape the molten glass into the desired form and color, constantly turning, before it cools down — below 2,400 degrees Farenheit!
Glass blowing has long been a thriving art form in Mexico. In fact the very first glass pieces produced in North America, were created in Puebla Mexico around 1535 by artisans brought from Spain.
UNICEF Market is a great place to explore artisan-crafted glassware. Every purchase helps UNICEF save and protect children's lives. Right now, the entire Mexican hand-blown glass collection is 10% off.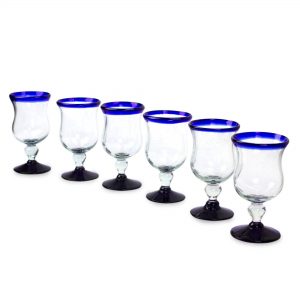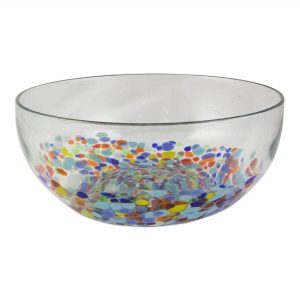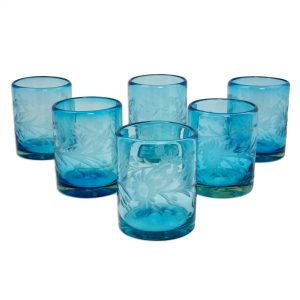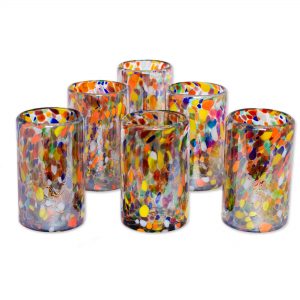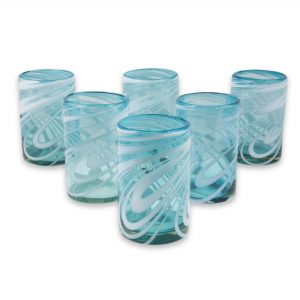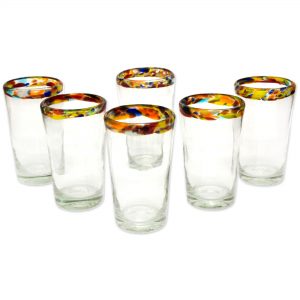 To see more UNICEF Market hand-blown Mexican glassware collection — and the entire artisan-made Mexican collection  — click here!