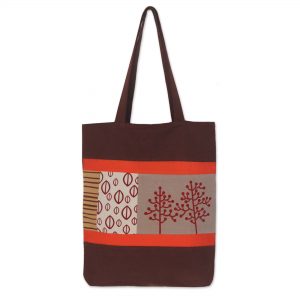 We're all accustomed to giving special occasion charity gifts for holidays, birthdays, weddings, and graduations. But there's no reason not to give a present to a loved one "just because." And while most of us regularly buy things for our partners, parents, and children, we might not think to give a gift to a friend just to show how much they mean to us.
Well, there's no time like the present to make a special someone's day with a gift to celebrate your friendship.
Giving a Unique Friendship Gift
If you stop to think about how nice it feels to be given a gift out of the blue, you'll realize that any time can be a good time to give someone a token of love or friendship. Perhaps a friend just got a new job or just got laid off. Good news is a reason to celebrate but disappointing or sad news is as good — or maybe even better — a time to give a friend a cheery little something to show you care.
Ethical Gifts with Meaning for Friends
While you could buy your friend a gift at any store or on Amazon, the gifts from UNICEF Market have greater meaning. All UNICEF Market gifts are Fair Trade, which means that the artisan-makers are fairly compensated for their work. What's more, a portion of proceeds go toward supporting UNICEF's work to save and protect children around the world! Giving someone who's been good to you a gift that supports a good cause seems like the ideal friendship gift — though they make great Christmas, holiday and birthday gifts too!
Our Favorite Fair Trade & Unique Friendship Gifts:
Looking for something to give that special friend you admire for always staying on an even keel? This lovely silver ring features a lotus flower, which holds sacred meaning for both Buddhists and Hindus alike. Created by Balinese artist Ketut Darmawan, who lives and works in a village, which is home to many artists and artisans, this lovely band would make any friend's day.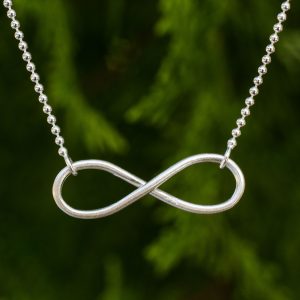 Sterling Silver Infinity Symbol in Artisan Crafted Necklace, $39.99
It can be hard to shop for men. How many flasks or key rings does a guy really need, anyway? If you're stumped for ideas, how about a nice, new wallet? Wallets can take quite a beating considering that most men carry them around in their back pockets (i.e. sit on them). If your best guy friend's wallet is getting worn — or simply needs an upgrade, this classic leather piece has six pockets for credit cards and bills to help him stay organized.
Tote bags make great versatile gifts. They can be used as shopping bags, laptop cases, gym bags, carry-ons, overnight bags, even oversized purses. Plus, people who think their tote must match their outfit will always appreciate another excuse to go shopping! This 100% cotton bag with batik detailing was handmade in Thailand by Nareenat Takerd, who holds a Bachelor's degree in Traditional Thai Arts. After the college friend who hired her to work at his family's silk mill became her husband, they went into business together to make these totes. Any romantic will appreciate all the extra love that went into this gift!
Do you have a friend who loves wine and cats? Then it's hard to beat this gift unless you include a bottle of wine! Made from suar wood, this handy piece is made by Balinese artisan Wayan Rendah, who began sculpting in wood when he was only eight years old. Making pieces like this one is literally his life's work.
Yoga lovers will appreciate this sculpture, which will make a great addition to any bookshelf, desk, or coffee table and inspire them to reach new, nimble heights.  The artisan behind the sculpture, Eka, learned the art of woodcarving from her father as a young child in Indonesia.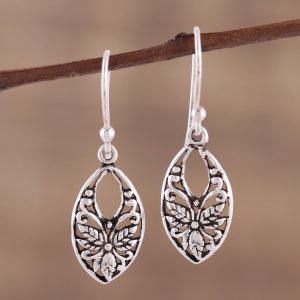 Leaf and Flower Themed Sterling Silver Dangle Earrings, $19.49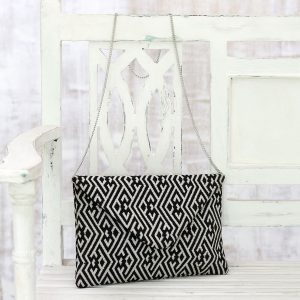 Black and White Cotton Convertible Clutch/Shoulder Bag, $19.99
What do you give to the friend who has everything or to those minimalists committed to cutting down on clutter? Giving a UNICEF Inspired Gift, which are lifesaving supplies vulnerable children need to survive, is a great way to honor them and your friendship.
UNICEF helps provide children who are living in conflict, poverty or a natural disaster with the clean safe water, nutrition, medicine and school supplies they need to stay healthy and strong. By dedicating a UNICEF Inspired Gift to a friend or loved one, you enable UNICEF to deliver the supplies — measles vaccines, vitamins, therapeutic food, exercise books and even pencils — to the children who need them most.
Click here to learn how to sponsor a child with UNICEF USA. And learn more about which charities to donate to today.