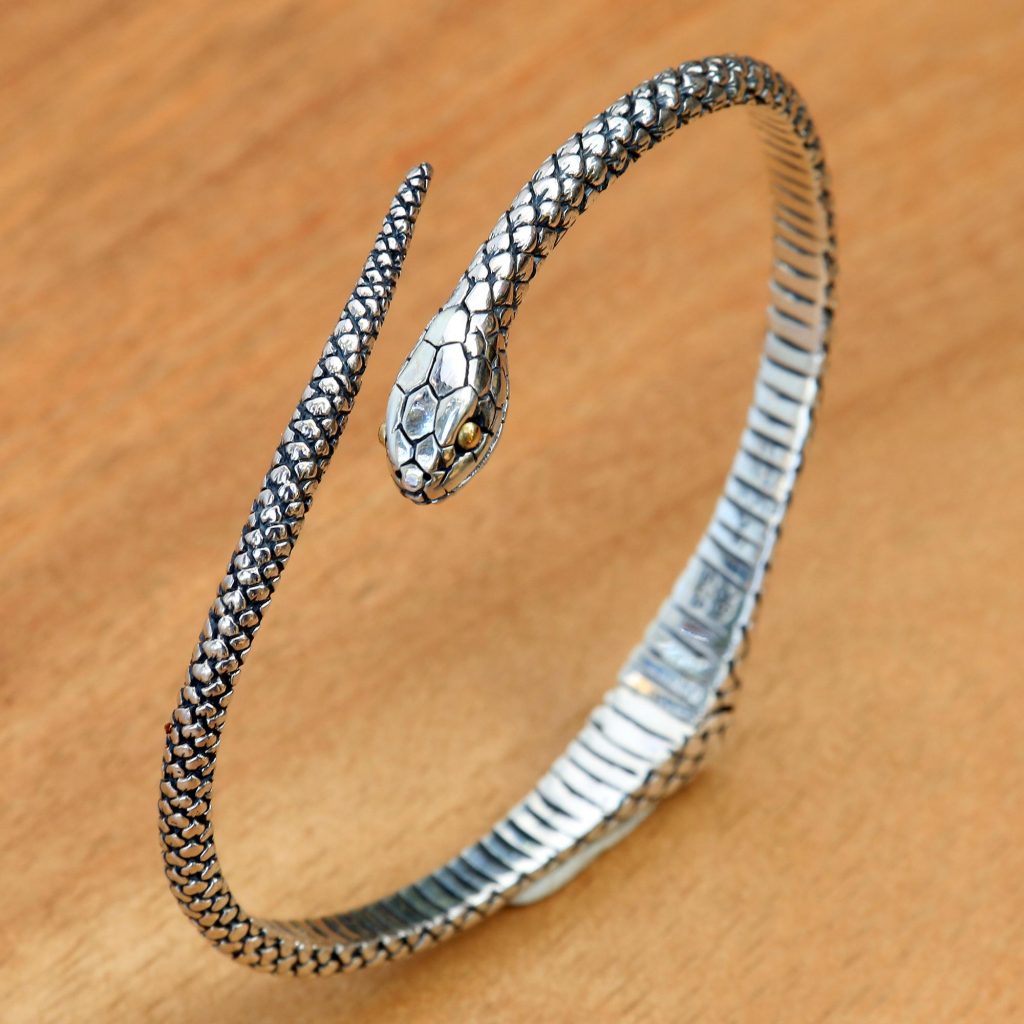 Good, evil, rebirth, death. Throughout the ages and many cultures serpents have signified them all.
In Hindu culture, the snake represents desire and sexual passion. In ancient Chinese mythology, snakes, which symbolized good luck, bountiful harvests and fertility, were thought to prolong life. In ancient Egypt, the serpent was equated with royalty — even deity — an association Elizabeth Taylor brought vividly to life in 1963's Cleopatra, wearing a golden crown of snakes that fetched $100,000 at auction after the movie wrapped.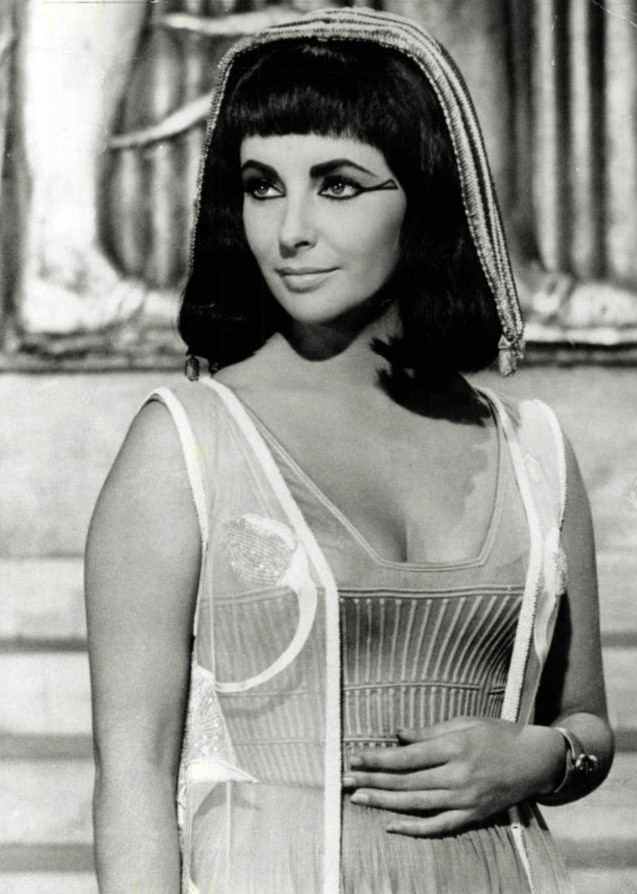 Snakes clearly mean many things to many people — including jewelry makers, who've been mining their sinuous forms for centuries.
Ancient Greek, Nordic, African, and Native American people all created gilded homages to the reptile.   In more modern times, Prince Albert echoed the Romans' association of the snake with eternal love when he proposed to Queen Victoria with an emerald-headed snake engagement ring.
Since then the lure of the serpent  — both snakes and cobras — has remained strong at both upper, middle and lower ends of the jewelry market.
Bulgari has been continually updating its precious stone–studded Serpenti bracelet watches since first releasing them in 1950. In the more affordable range, famed costume jeweler Kenneth Jay Lane was known for his serpentine creations, including the faux emerald snake bracelet that the Duchess of Windsor wore to her grave. As for today, well, nothing says edgy rocker chic like snake jewels and accessories. Just ask Taylor Swift!
If you want to get in on this sinuous style, UNICEF Market offers a wide range of serpentine gems.
Silver Hanging Serpent Earrings, 'Venom Beauty'
Striking sterling silver earrings, two cobras stand to attention on hook earrings that double as their tails. Artist Wadarat Supasirisuk hails from southern Thailand, where she's built her jewelry business from the ground up. A perfect gift for people born in the Chinese Zodiac year of the snake. Learn more here.
Natural Turquoise Artisan Crafted Sterling Silver Earrings, 'Blue Cobra'
Sterling silver cobras encircle a turquoise stone in these handcrafted earrings from  designer Wayan Asmana, a silversmith from a Bali who learned his craft from his father. The turquoise detailing makes these earring perfect beach accessories.  Learn more here.
Fair Trade Sterling Silver Ring, 'Baby Cobra'
This sterling silver cobra ring from creator Wayan Asmana is stunningly detailed yet casual enough to wear everyday. Learn more here.
Unique Sterling Silver & Leather Mens Bracelet., 'Silver and Black Serpent'
A sterling silver cobra clasp and black woven leather combine to make a wearable piece for men and women. Originally from Jakarta, Henry Anthony Sanny, its designer, moved to Bali in search of inspiration for the jewelry line he intended to start. For item details and to learn more about its maker, read here.
Men's Black Leather Snake Bracelet, 'Cobra'
A black, leather braided bracelet closes with a cobra clasp, created by Henry Anthony Sanny, who settled in Bali to develop a collection he characterizes as "funky and chunky." Item details here.
Silver Snake Ring, 'Snake Eyes'
Wrap this slim sterling silver cobra around your finger! Designer Nyoman Rena, from Bali, learned his trade from a local silversmith. Learn more here.
Peridot band ring, 'King Cobra'
Inspired by the Hindu Snake God, this fierce cobra with a curling tail is crafted in silver with a peridot stone atop its head. Creator Nyoman Rena comes from a long line of crafters Learn more here.
Sterling Silver with 18k Gold Accented Necklace from Bali, 'Royal Cobra'
This sterling silver necklace features 18k gold detailing. Creator Putu Putri's talent for both silversmithing and marketing has helped her build a successful business. Learn more about Putri and her line here.
Sterling Silver Woman's Cobra Bangle from Bali and Java, 'Snake Charmer'
Three cobras combine to form this sterling silver bangle by Komang Wijayana, who's been interested in design ever since he was a child.  Learn more here.