Enter the Journey of a Lifetime Contest
Use your creativity to win a trip for 2 to Peru with Smithsonian Journeys.
Curate UNICEF Market items into your own collections and you can inspire others to shop to build a better world.
Your collections can help save and protect children while helping artisans have sustainable businesses.
The Prizes
One Grand Prize
Smithsonian Journeys Legendary Peru tour for two, 10/23/17 - 11/2/2017.
Four Consolation Prizes
$100 Gift Cards for UNICEF Market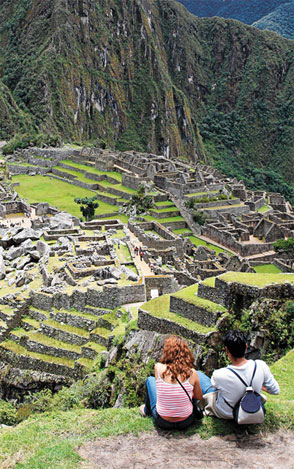 How to Enter
Getting started is easy!
Click on CURATE in the navigation bar on the top of any page to start curating a collection.
Create as many collections as you want between August 15th and December 31st.
Each collection is counted as a separate entry
Curate from over 8,000 items, and 2,000 mood images
Easily share your collections with friends
Know that every collection can help UNICEF build a better world
Winner Selection
Between January 4th and January 10th, 2017, a panel of judges will evaluate eligible collections according to visual quality (50%) and audience appeal (50% weight), and select a Grand Prize winner and four Consolation Prize winners.
Terms & Conditions
All contest and prize details, terms and conditions can be found in the Official Rules.
Sample Curated Collection: Jungle Fever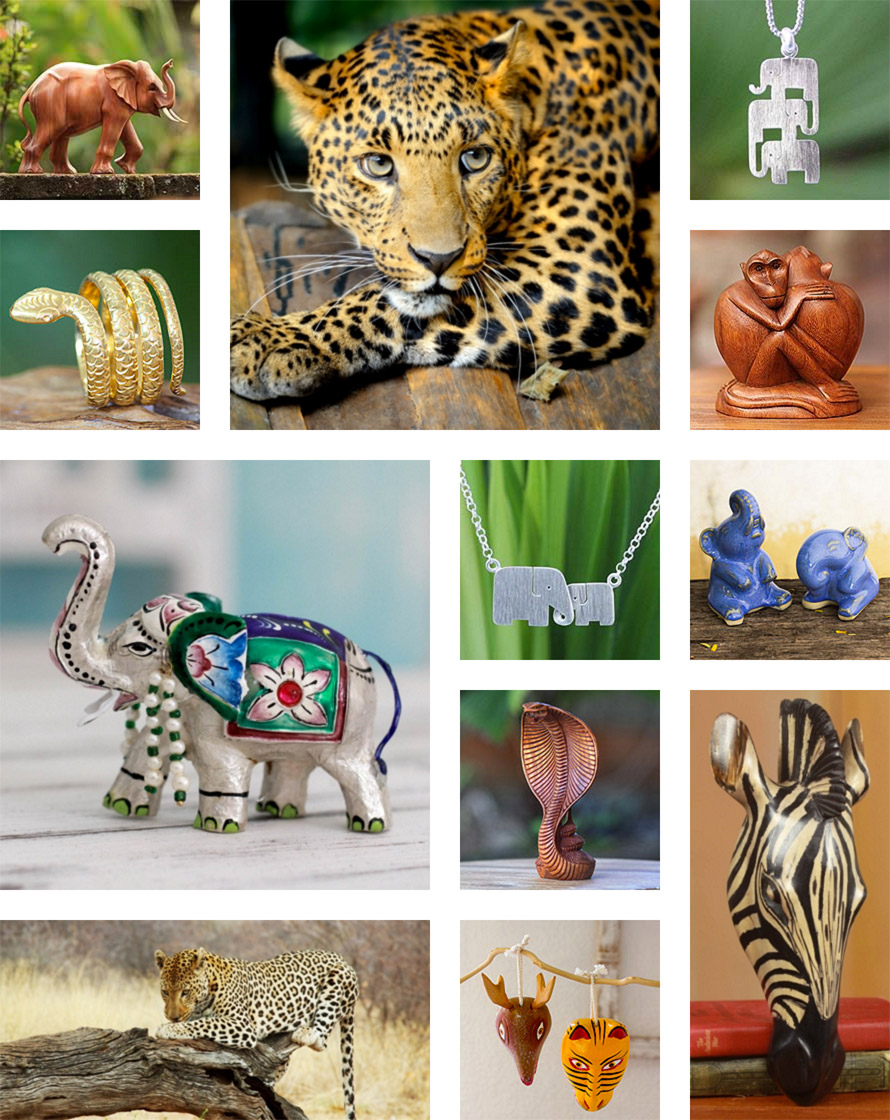 Grand Prize Overview
Smithsonian Journeys Legendary Peru Tour for Two
Dates: 10/23/17 - 11/2/2017
A land of archaeological, cultural, and natural treasures, Peru offers a memorable travel experience. The Inca Empire was a highly developed civilization and at one time comprised some six million people. View spectacular sites and artifacts that bear silent testimony to this culture and learn about contemporary Peruvian culture from local people.
Trip Highlights
Machu Picchu
Stay overnight near this World Heritage site and awake to the early morning sun bathing the stones in an evocative light - the ideal time to explore, before the crowds appear.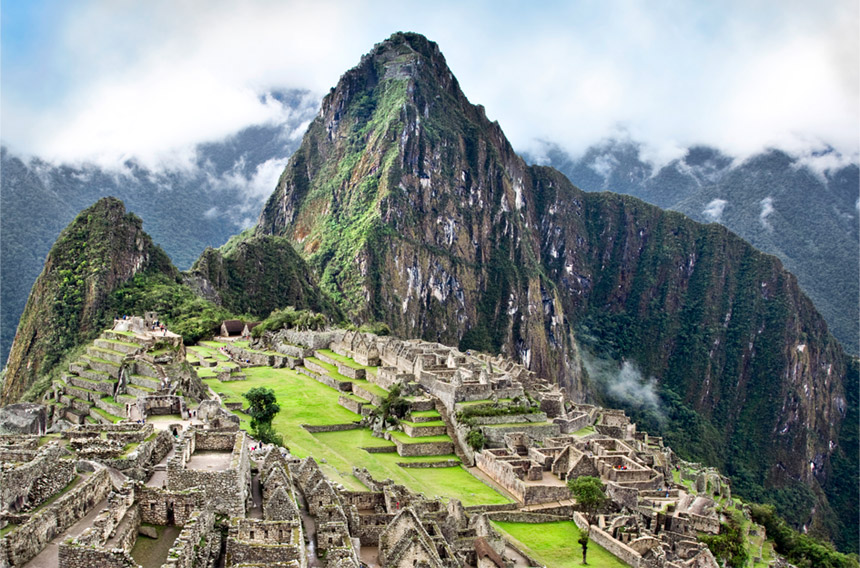 Sacred Valley
Observe a native ceremony and weaving demonstration and spend an afternoon at Ollantaytambo.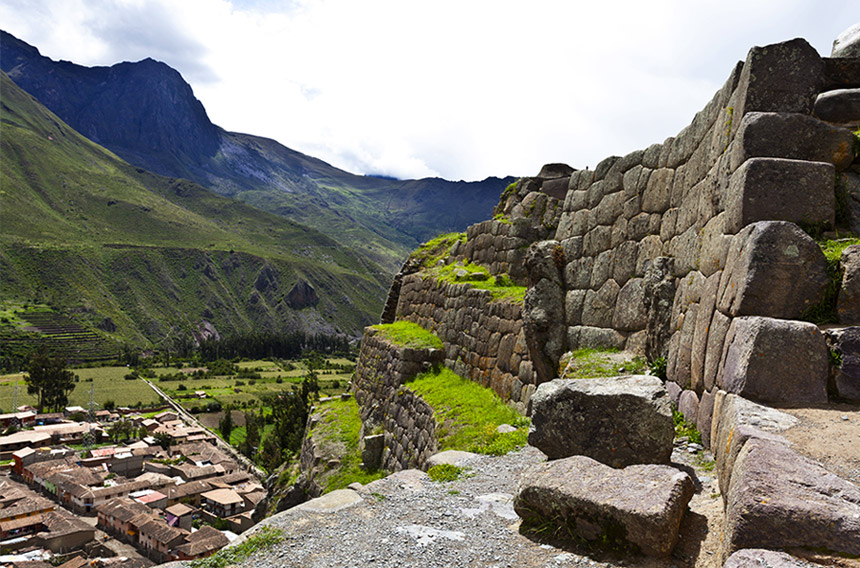 Cuzco
Enjoy a traditional meal in the home of a local family, visit the Pre-Columbian Art Museum, and see the ruins of Sacsayhuaman.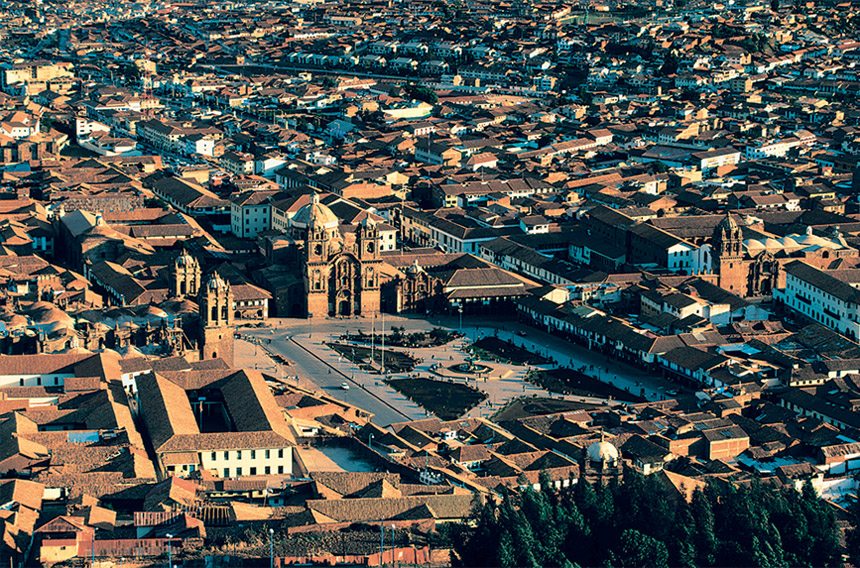 Lake Titicaca
Meet with the top-hatted Uros people who live on islands made of reeds.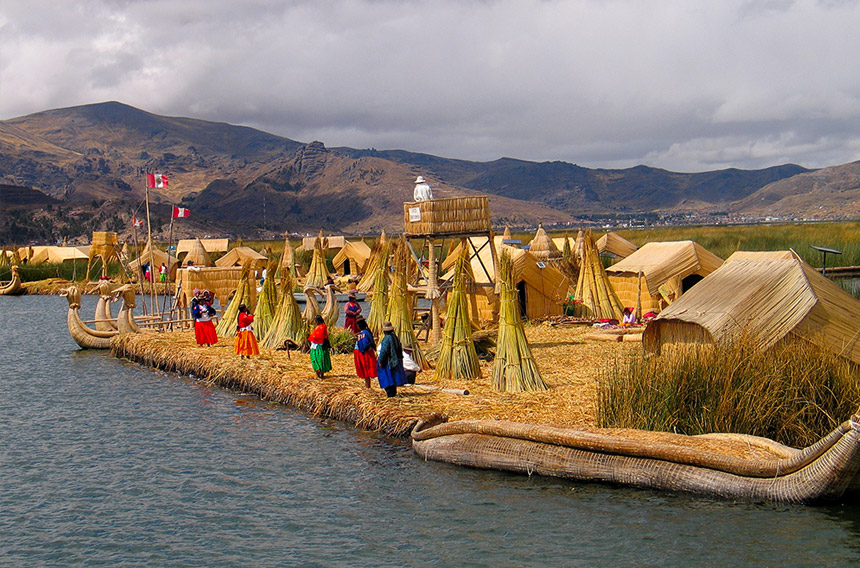 The Smithsonian Journeys Difference
Smithsonian Journeys continues to be inspired by the Smithsonian's mission of "the increase and diffusion of knowledge." This dedication to lifelong learning and passion for exploring the world drives them to develop authentic and exceptional cultural experiences that inspire a sense of awe and wonder in those who travel with them.
Bringing Your Destination to Life
When you travel with Smithsonian, you will explore the world with experts who are masters at bringing your destination to life. These inspiring scholars are compelling storytellers and charming travel companions, who will enrich your travel experience in a unique and personal way.
Behind-the-Scenes Access
From people to places, Smithsonian Journeys connections provide you with behind-the-scenes access to iconic sites, knowledgeable guides, local experts, and exclusive events all over the world, adding even more meaning and authenticity to your travel experience.
Travel with New Friends
Forge lasting friendships with like-minded travelers who share your passion for exploration. Small groups deliver an intimate journey and you'll never feel herded or rushed.
Journey of a Lifetime Contest Official Rules
NO PURCHASE NECESSARY TO ENTER OR WIN
1. Description of Contest
The purpose of the UNICEF Market / Smithsonian Journeys Journey of a Lifetime contest (the "Contest") is to encourage people to use their creativity through curating collections on the UNICEF Market (market.unicefusa.org), sharing their collections widely, ultimately helping to save and protect children while also helping artisans to have sustainable businesses.
2. Prize Sponsors
Smithsonian Institution, a trust instrumentality of the United States (20 U.S.C. § 41, et seq.) by and through its Smithsonian Journeys division, with offices located at Capital Gallery, Suite 6001, 600 Maryland Avenue SW, Washington, DC 20024 and UNICEF USA, with offices located at 125 Maiden Lane, New York, NY 10038. These entities are sometimes collectively referred to herein as "Sponsor" or "Sponsors."
3. Administrator
UNICEF USA
4. Eligibility
The Contest is open to permanent legal residents of the 50 states of the U.S., the District of Columbia, and Puerto Rico, who are physically located and residing therein and who are 18 years of age or older as of December 31, 2016. THE CONTEST IS VOID WHERE PROHIBITED, AND IS SUBJECT TO ALL FEDERAL, STATE AND LOCAL LAWS AND REGULATIONS. Employees of the United Nations, UNICEF, NOVICA United, Inc., the Prize Sponsors and each of their affiliated entities and their immediate family members (spouses, parents, children, stepchildren, stepparents, and siblings) are not eligible to enter or win.
Collections must be created online between August 15, 2016 and December 31st, 2016. Pre-existing collections do not qualify.
The Grand Prize winner and their guest must be able to:


walk without assistance for at least two miles per day on uneven terrain.
climb sets of stairs that may not have handrails, without assistance.
walk and stand for up to two hours in museums or other sites listening to a guide.
keep pace with an active group of travelers on long days of touring.
5. How to Enter
Go online to market.unicefusa.org, click on CURATE at the top navigation bar on the home page to start curating a collection.
People are encouraged to create as many collections as they would like.
Each collection will be considered a separate entry in the Contest.
Upon entry, all collections and intellectual property rights, including but not limited to copyright, become the property of UNICEF USA, without compensation to entrant.
6. Prizes
One (1) Grand Prize will be awarded (unless forfeited as described in these Official Rules). No refunds or exchanges.
The Grand Prize consists of Smithsonian Journeys Legendary Peru tour for two, 10/23/17 - 11/2/2017 (itinerary) and includes:


Expertise of a Smithsonian Journeys Expert, Tour Director, and local guides throughout the tour;
All accommodations (based on double occupancy);
Roundtrip coach airfare for two (2) from your departure city including airline taxes, fuel surcharges and departure fees as applicable and all flights within Smithsonian Journeys Legendary Peru tour itinerary;
Meals as indicated in itinerary;
All sightseeing and visits as noted in the itinerary;
Pre-tour information, including a reading list;
Baggage handling for one bag per person;
Service charges and gratuities;
All on-tour transportation, unless otherwise noted;
Transfer from the airport to the hotel for travelers on, or meeting, group flights (for most international tours); and
Tour emergency evacuation insurance (up to $100,000), medical expense coverage (up to $25,000), dental expense coverage (up to $500), travel medical assistance and worldwide travel assistance.

Not Included:


Passport fees, visas, and visa photos; THE WINNER AND THEIR GUEST ARE SOLELY RESPONSIBLE FOR OBTAINING ALL REQUIRED DOCUMENTATION FOR INTERNATIONAL TRAVEL INCLUDING A PASSPORT VALID FOR THE DURATION OF THE TRIP AND FOR NO LESS THAN SIX (6) MONTHS AFTER THE LAST DAY OF THE SCHEDULED TRIP DATES;
Room service and valet/laundry service;
Expenses incurred by tour operators in making individual travel arrangements in conjunction with the tour;
Additional baggage fees levied directly by the airline(s) may apply and are subject to change at any time. You should confirm directly with your airline(s) prior to departure;
Ground transportation to your departure city or airport;
Ground transportation from your arrival city;
Communication charges; and
Any other item not specifically mentioned as included.

The Approximate Retail Value ("ARV") of the Grand Prize is $10,600USD for double occupancy trip for two. The Actual value will vary based on airfare fluctuations and distance from departure city. Winner will not receive the difference between actual value and ARV, if any.

The land portion of the Grand Prize will be donated by Smithsonian Journeys and the air portion of the Grand Prize will be donated by UNICEF USA. THE GRAND PRIZE WINNER AND HIS OR HER GUEST MUST ACCURATELY AND COMPLETELY EXECUTE, IN A TIMELY FASHION, ALL NECESSARY TRAVEL PAPERWORK TO THE SATISFACTION OF THE PRIZE SPONSORS AND ANY TOUR OPERATORS; FAILURE TO DO SO MAY RESULT IN FORFEITURE OF PRIZE AND, DEPENDING ON TIMING, NO PRIZE WILL BE AWARDED.
Four (4) Consolation Prizes in the form of $100 UNICEF Market gift cards will also be awarded. The Consolation Prizes consists of $100 gift cards for purchases on UNICEF Market and will be valid through December 31, 2017. Total retail value of each Consolation Prize is $100.00.
All Consolation prizes will be donated by UNICEF USA.
Receipt of the Grand Prize and/or the Consolation Prizes is contingent on the winners complying with all terms and conditions of these Official Rules, and winning is contingent on fulfilling all requirements set forth herein. Prizes are transferable. No prize substitutions or redemptions. PRIZE WINNERS ARE RESPONSIBLE FOR PAYING ALL APPLICABLE TAXES, INCLUDING INCOME TAXES, AND ALL OTHER COSTS AND EXPENSES NOT LISTED ABOVE.
Winners will be required to sign an Affidavit of Eligibility, Liability & Publicity Release (the "Affidavit") acknowledging compliance with these Official Rules and an acknowledgement of UNICEF USA's ownership of the copyright, property and other ownership rights. Receipt of these signed documents within 2 weeks of being notified of the prize, is a condition of delivery of the respective prizes to each winner
The Grand Prize winner may elect to transfer the trip to another party ("Designee") as long as the Designee meets the contest's eligibility rules. The Grand Prize winner will need to complete the Affidavit, and indicate the Designee where applicable. Once the Grand Prize winner's Affidavit has been submitted, no further transfers can be made. The Designee will be responsible for signing and returning an Affidavit and will be responsible for all taxes and expenses not listed in these Official Rules.
The Grand Prize winner or Designee may be required to provide Sponsor with proof of required travel documentation at least 45 days prior to departure. If the Grand Prize winner or Designee cannot travel on the dates specified, he or she will forfeit the prize.
The Grand Prize winner or Designee will receive a Personal Information Form from Smithsonian Journeys that must be completed for each traveler and returned to Smithsonian Journeys within 10 days of receipt.
7. Winner Selection
Between January 4th and January 10th, 2017, a panel of judges will evaluate all eligible collections according to visual quality (50% weight) and audience appeal (50% weight). The judges will rank the best collections based on score and select a Grand Prize winner and four (4) Consolation Prize winners.

There is a limit of one (1) prize per collection.

The winners will be selected and notified by phone and mail on or about January 10th, 2017.
If a potential winner cannot be contacted within ten (10) days after the date of the first attempt to contact him or her, fails to sign and return the Affidavit (referenced above) within the stated time period, if any fact set forth in the Affidavit is determined to be false, or if the prize notification is returned as undeliverable, the prize will be awarded to an alternate winner as selected by the judges. Subject to winner verification, the decisions of the judges are final. Odds of winning are based on the number of eligible entries received.
8. Additional Terms and Conditions
PRIZE WINNERS ARE RESPONSIBLE FOR PAYING ALL APPLICABLE TAXES, INCLUDING INCOME TAXES. Sponsor shall provide winners with applicable tax forms and winners must return to Sponsor a Form W-9, prior to receiving the prize.
Entrants agree that personal data, including name may also be used by the Sponsors to verify the participant's identity, postal address, and telephone number or to otherwise verify the participant's eligibility to participate in the Contest. Participants have the right to access, review, rectify, or cancel any personal data held by Sponsors by writing to U. S Fund for UNICEF, Attention: UNICEF Market, 125 Maiden Lane, New York, NY 10038, USA.
Entry constitutes agreement with all of the foregoing rules and terms, and also constitutes permission to use each respective winner's name, likeness, statements, quotes, testimonials, photographs, and name of hometown for promotional purposes, including but not limited to posting of such information and reproduction and display of the winner's collections on Sponsors' websites, except where prohibited by law, without compensation to the winner.

Failure to comply with these Official Rules may result in the entrant's disqualification.
Sponsors are not responsible for:


Telephone, electronic, hardware or software program, network, Internet or computer malfunctions, failures or difficulties; and
Any condition caused by events beyond the control of the Sponsors which may cause the Contest or the awarding of prizes to be disrupted or impractical of being completed.

Entry constitutes agreement to hold the Sponsors and their affiliated entities, together with its or their respective directors, officers, employees, agents, successors and assigns, harmless from and against any and all physical injury, damages, liabilities, losses and expenses arising out of this Contest or acceptance or use of the prize(s). Winner assumes all liability for any injury or damage caused, or claimed to be caused, by participation in this Contest or use or redemption of any prize.
A copy of the latest financial report and registration for UNICEF USA may be obtained by writing to: UNICEF USA, 125 Maiden Lane, New York, NY 10038, or Charities Bureau, Office of Attorney General, 120 Broadway, New York, NY 10271.
9. Right to Cancel or Suspend Contest
Sponsors reserve the right to cancel, suspend and/or modify the Contest, or any part of it, if an event beyond Sponsor's reasonable control (including, but not limited to, infection by computer virus, bugs, worms, trojan horses, denial of service attacks, tampering, unauthorized intervention, fraud, or any technical failures) impairs the integrity or proper functioning of the Contest, as determined by Sponsor in its sole discretion.
Sponsor, in its sole discretion, reserves the right to disqualify any individual it finds to be tampering with the entry process or the operation of the Contest or to be acting in violation of these Official Rules or in an unsportsmanlike or disruptive manner. Any attempt by any person to deliberately undermine the legitimate operation of the Contest may be a violation of criminal and civil law, and, should such an attempt be made, Sponsor reserves the right to seek damages from any such person to the fullest extent permitted by law. Sponsor's failure to enforce any term of these Official Rules shall not constitute a waiver of that provision.
10. Disputes
THIS CONTEST IS ADMINISTERED BY UNICEF USA AND ALL CORRESPONDENCE AND COMPLAINTS REGARDING THE CONTEST SHOULD BE DIRECTED TO UNICEF USA, NOT THE SMITHSONAIN INSITUTION. Except where prohibited, you agree that any and all disputes, claims and causes of action arising out of, or connected with, the Contest or any prize awarded shall be resolved individually, without resort to any form of class action, and exclusively by the appropriate court located in New York. All issues and questions concerning the construction, validity, interpretation and enforceability of these Official Rules, your rights and obligations, or the rights and obligations of Sponsor in connection with the Contest, shall be governed by, and construed in accordance with, the laws of New York, without giving effect to any choice of law or conflict of law rules (whether of New York or any other jurisdiction), which would cause the application of the laws of any jurisdiction other than New York.
11. Winner's List
Grand Prize winner and Consolation Prize winners' names will be available online at https://www.market.unicefusa.org/curation/ after January 31rd, 2017. For notification of the prize winners, send a separate, self-addressed, stamped envelope (residents of Vermont may omit return postage) to UNICEF USA, Attention UNICEF Market Contest, 125 Maiden Lane, New York, NY 10038.