"Family style" dining is not just for families any more. Restaurants that pride themselves on local ingredients and unpretentious fare have embraced the farmhouse table.
If you are lucky enough to have a beautiful table long enough to seat three generations of family, it's easy to make every night a dinner party.
First dress your table with a bright colored runner. It sets your plumb-line, and acts as the runway for your serving dishes.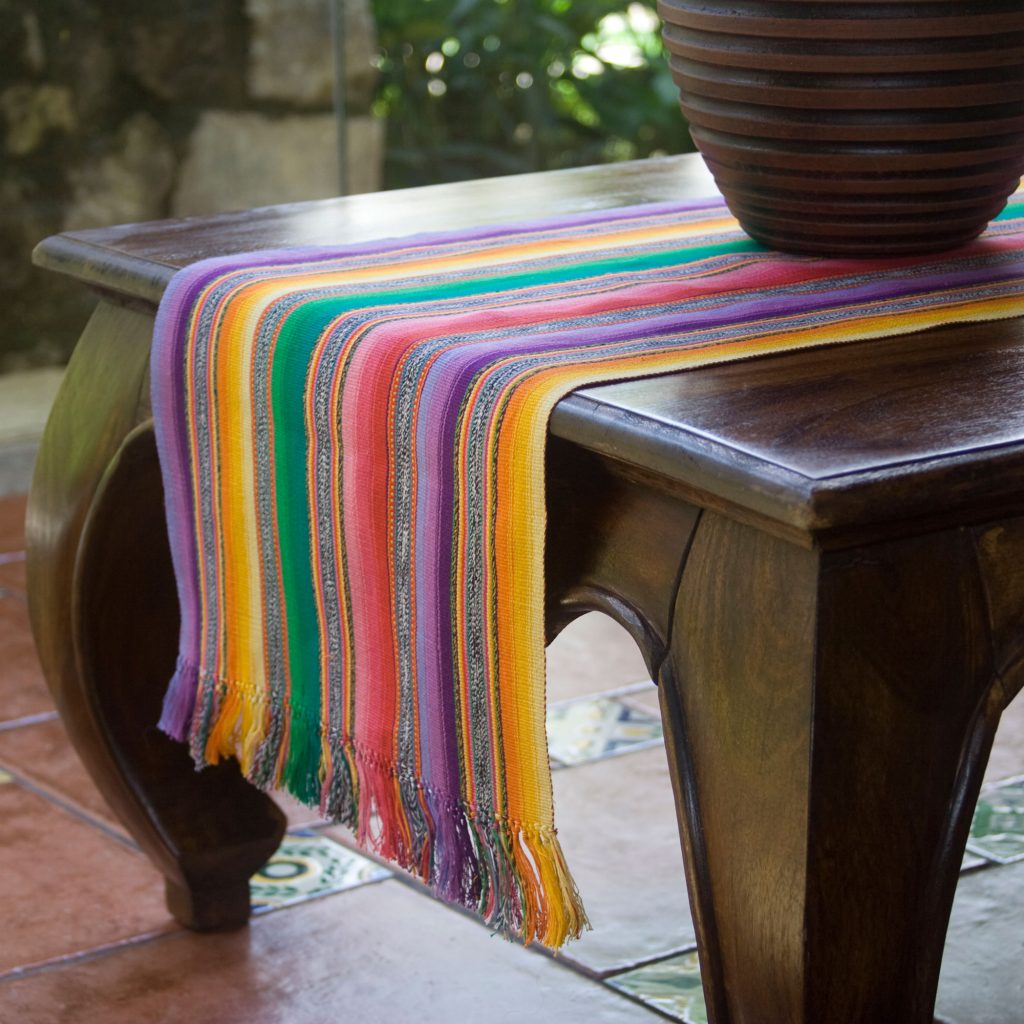 Serve as much of the food as possible in serving dishes on the table. Keep these dishes simple, so you can mix without too much thought to "match."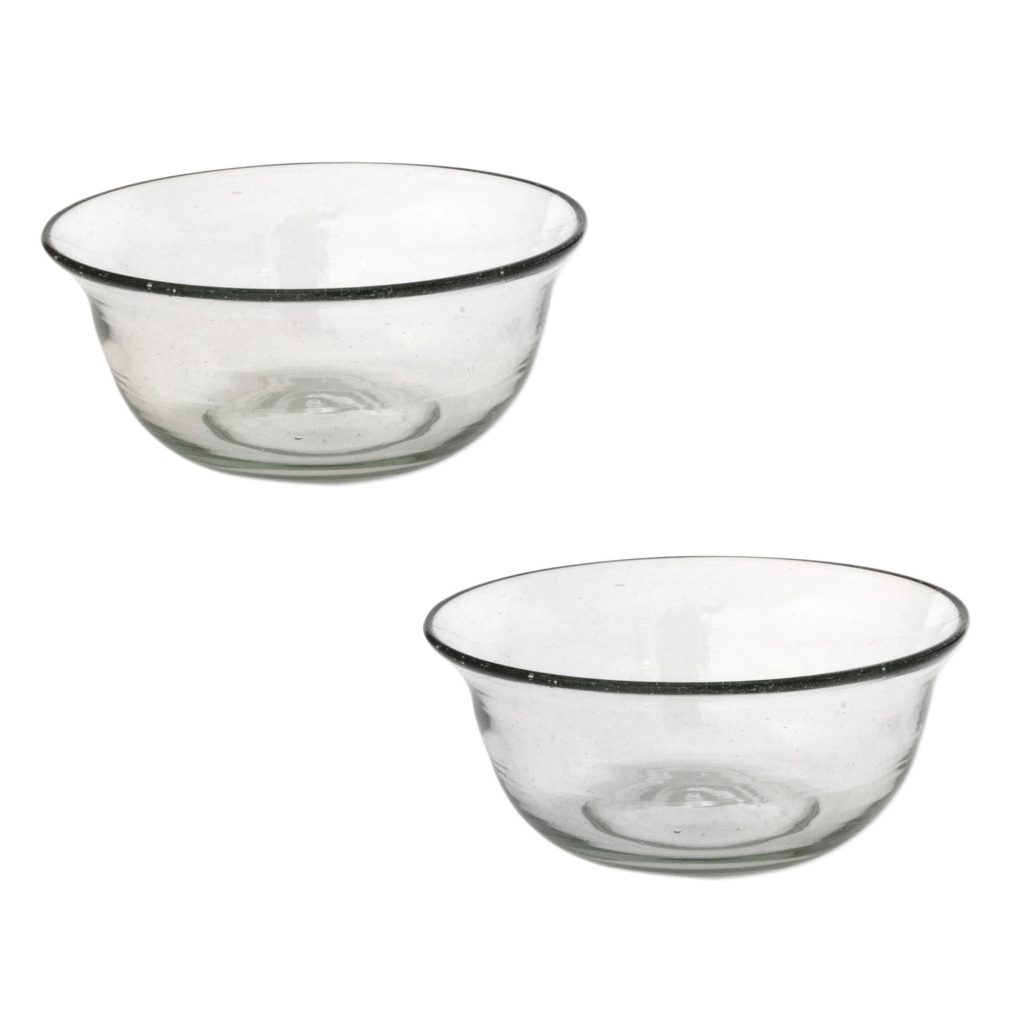 These blown glass bowls are perfect for roast vegetables and pastas and they allow the food to steal the show.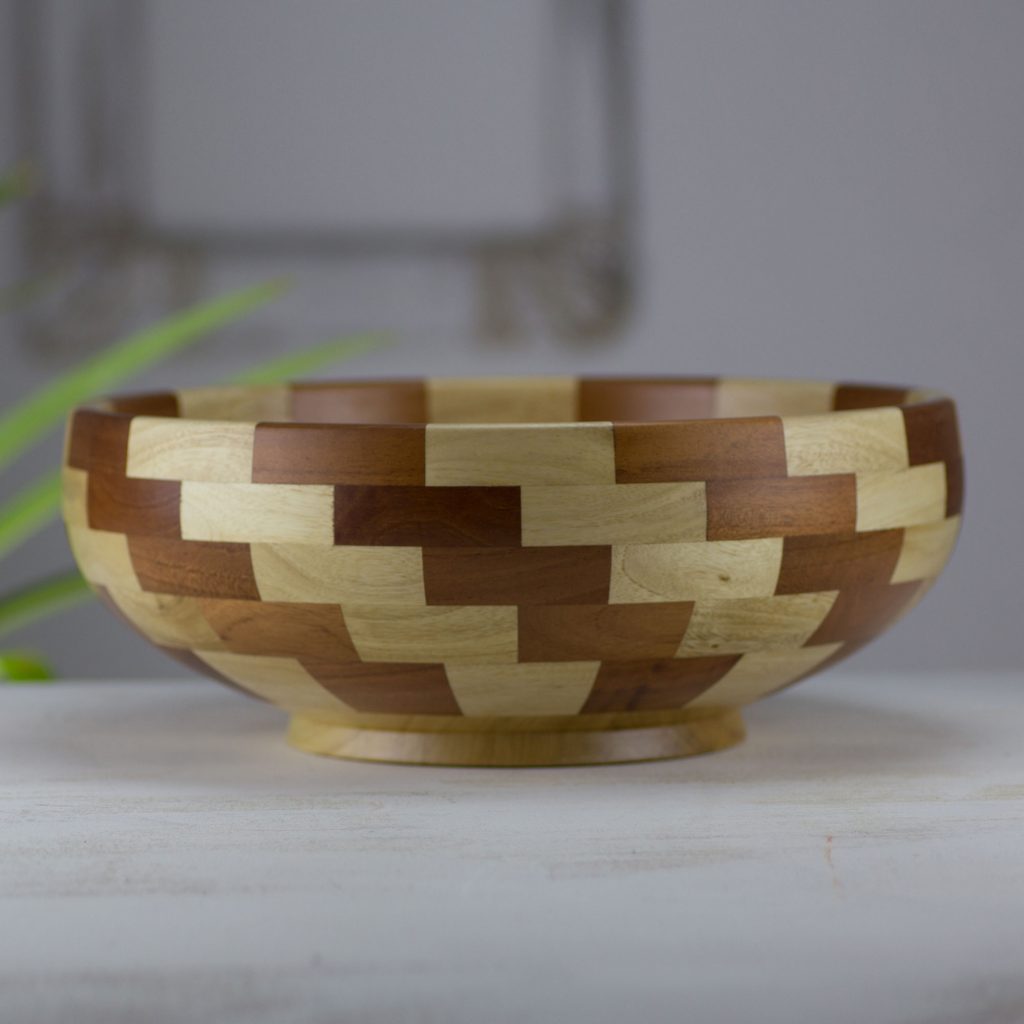 Throw a salad or two in a more textured bowl, like this gorgeous Guatemalan geometric.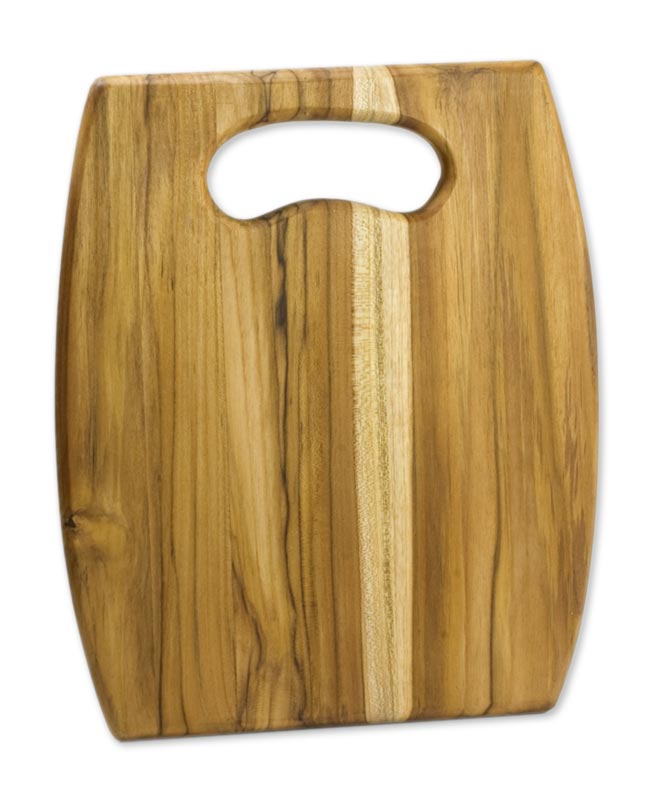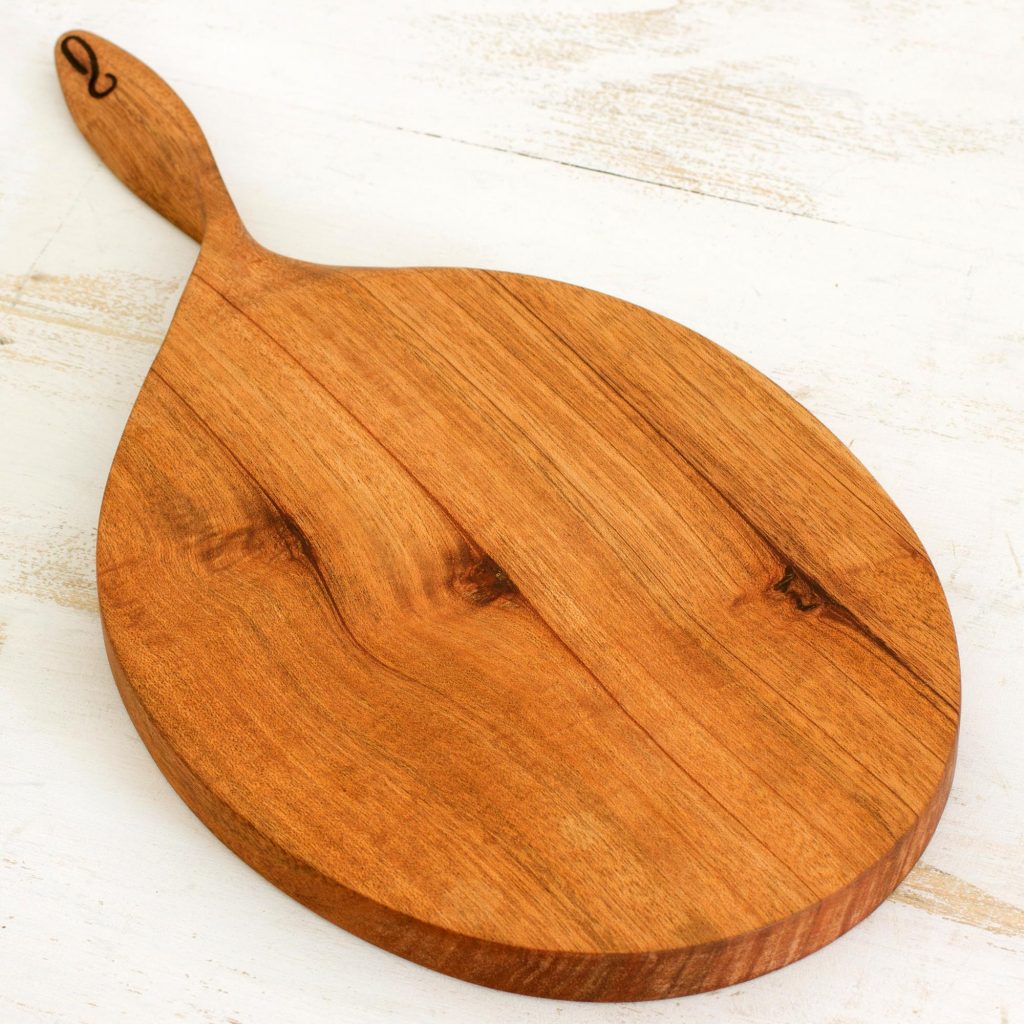 You can use cutting boards like these teak and mahogany servers for everything from cheese and salami to a whole roast chicken.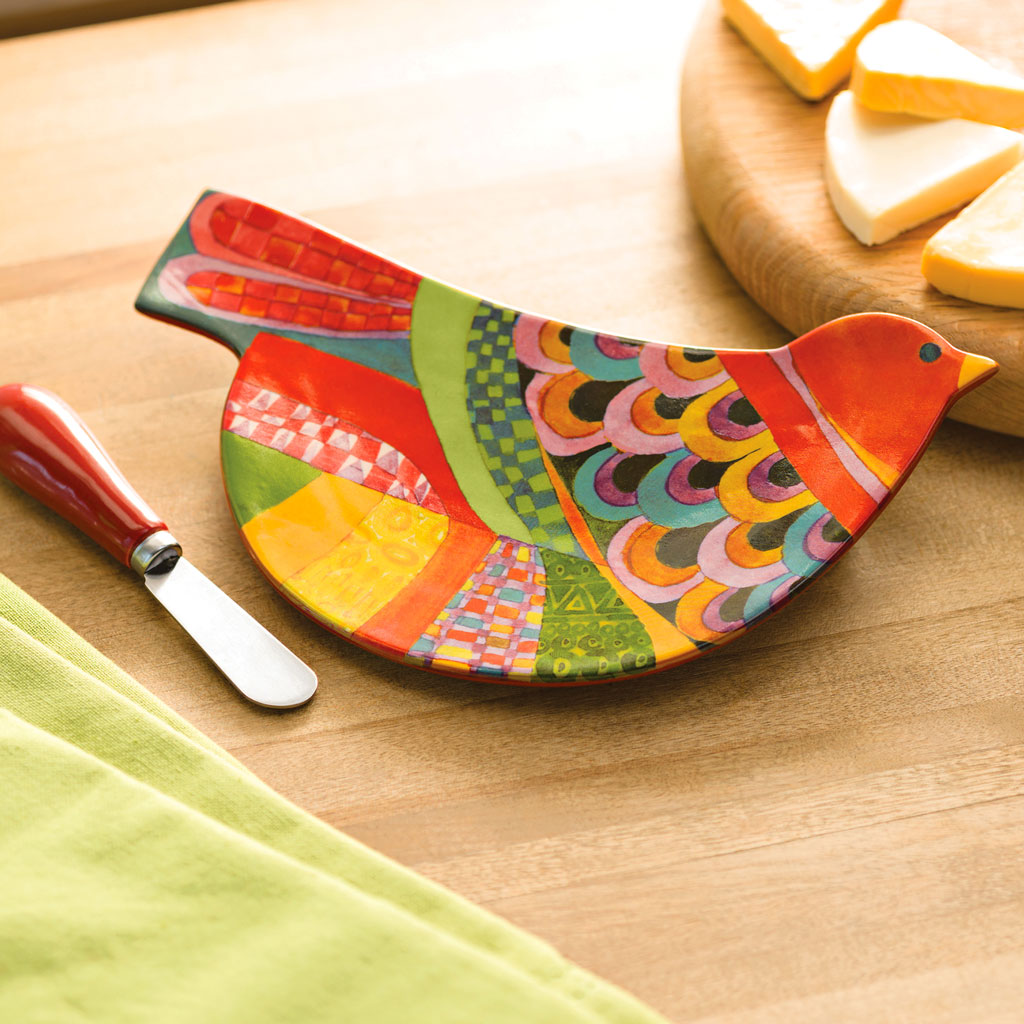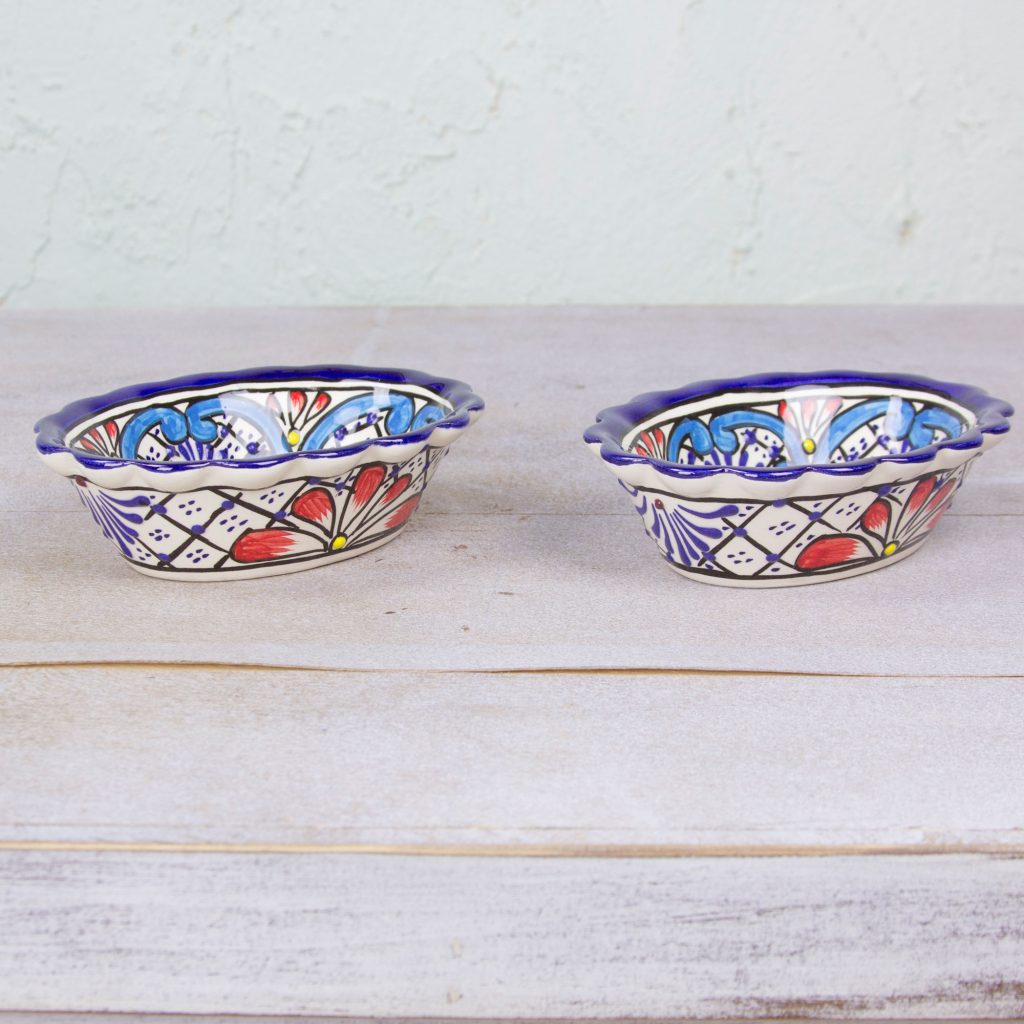 Nestle some accent dishes between your servers and fill with olives, grapes, nuts or dried fruit.
The ceramic bird flew in from China, while daisy-laden enamel bowls come from the studio of Pedro Alba in Guanajuato, Mexico. Use them for olive oil and set next to a round peasant loaf.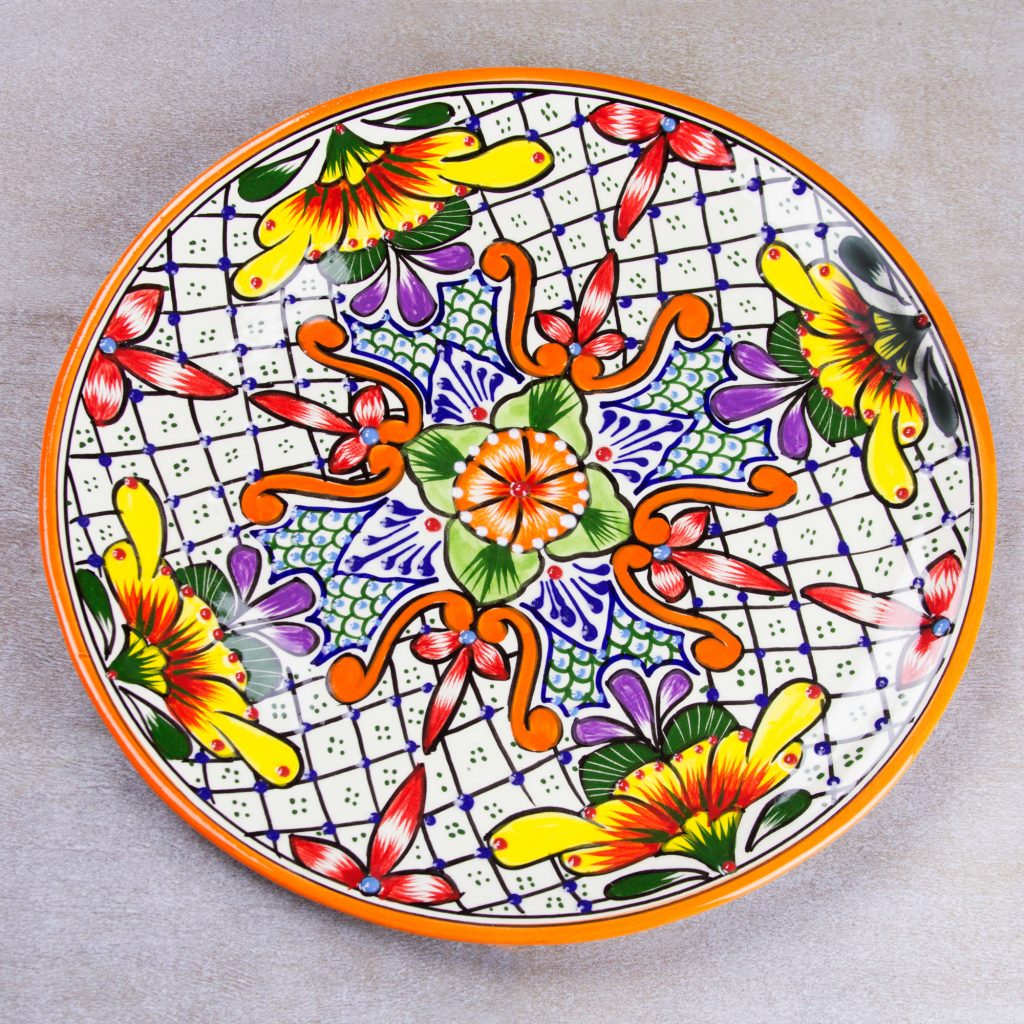 When your serving dishes are arranged, "bookmark" your spread with some choice eye catchers.
Single candles or candelabras on each end of the table are far more interesting than in the center, where they block the sightline.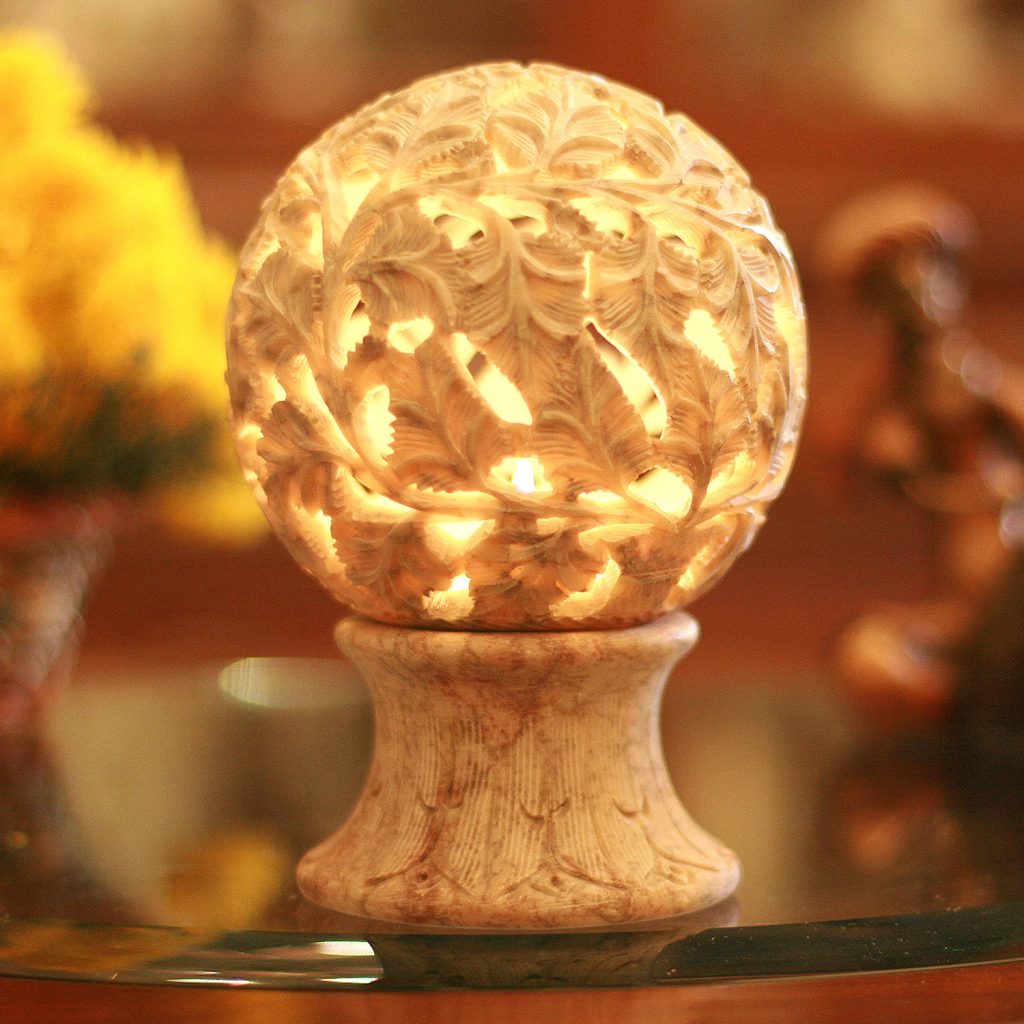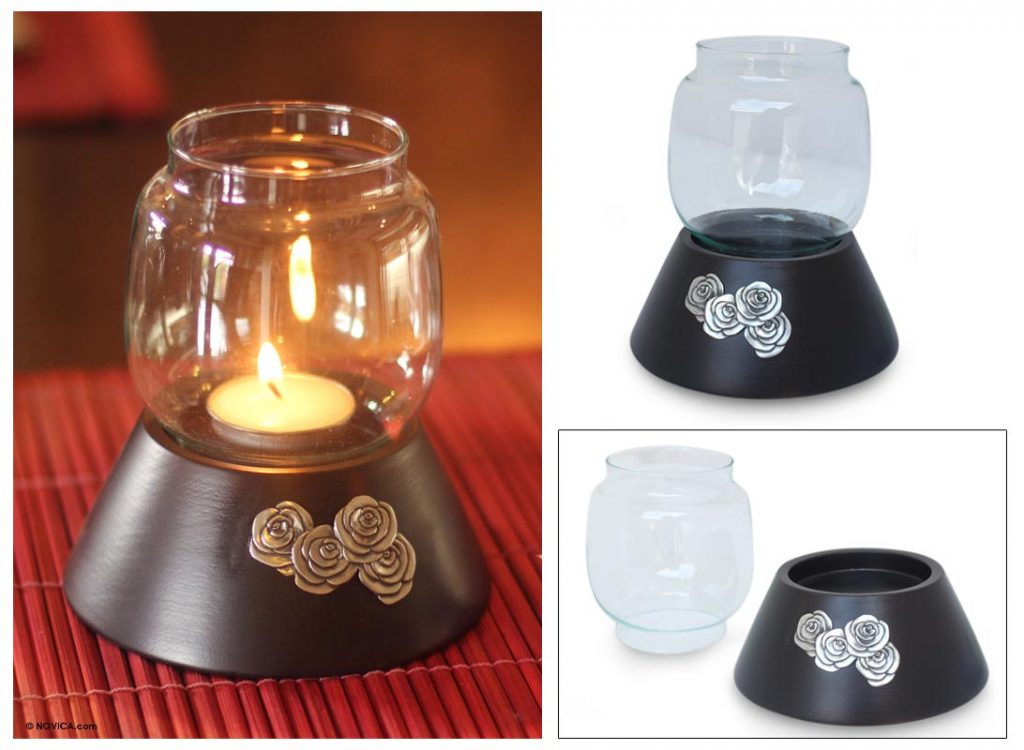 But my preferred "bookend" for a well-laid table is an impeccable glass pitcher.
Fill one with a cool sangria and the other with cucumber water and the other with they are sure to circulate well.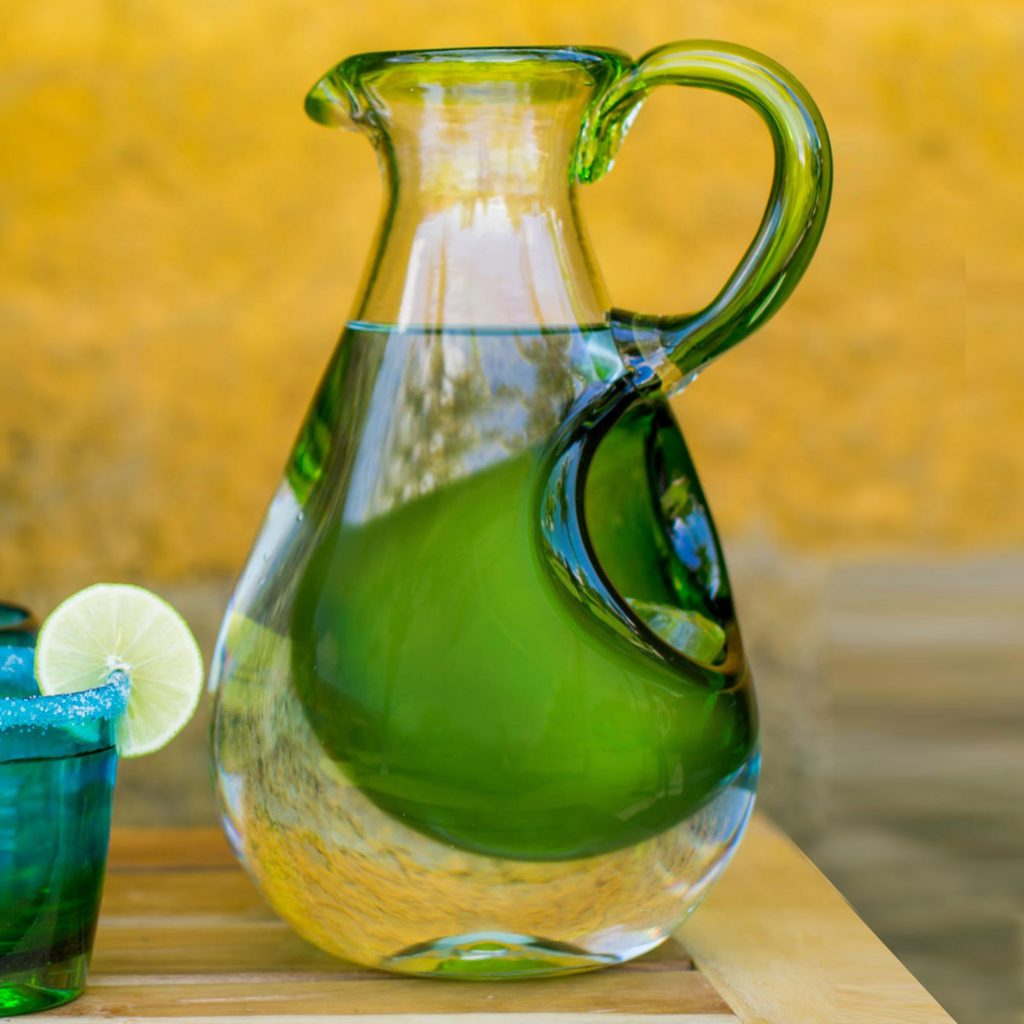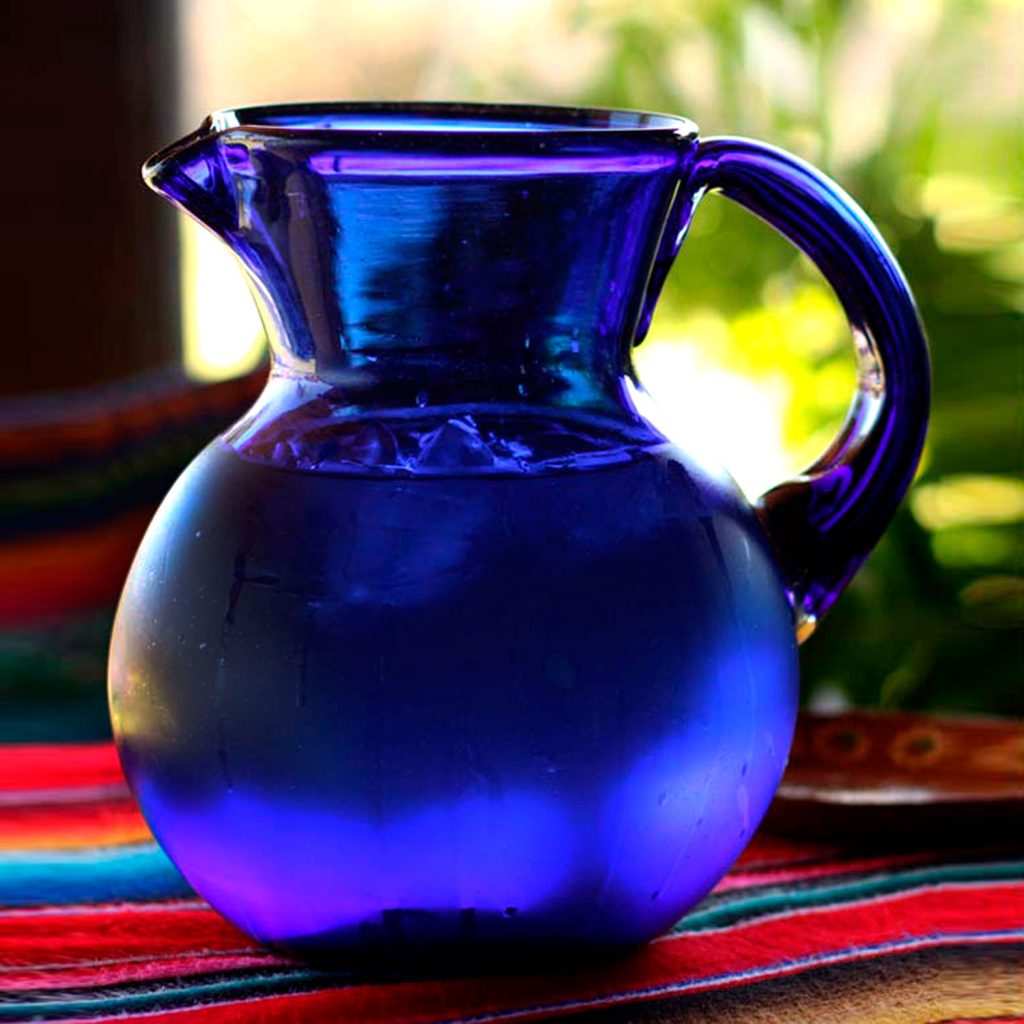 The ingenious lemon green chamber on Javier and Efren's sangria pitcher lets you keep your punch cold without watering it down, while the bright blue water pitcher is made from recycled glass materials. Everything in their collection is beautiful. Can you live without these aquamarine glasses to line your runner?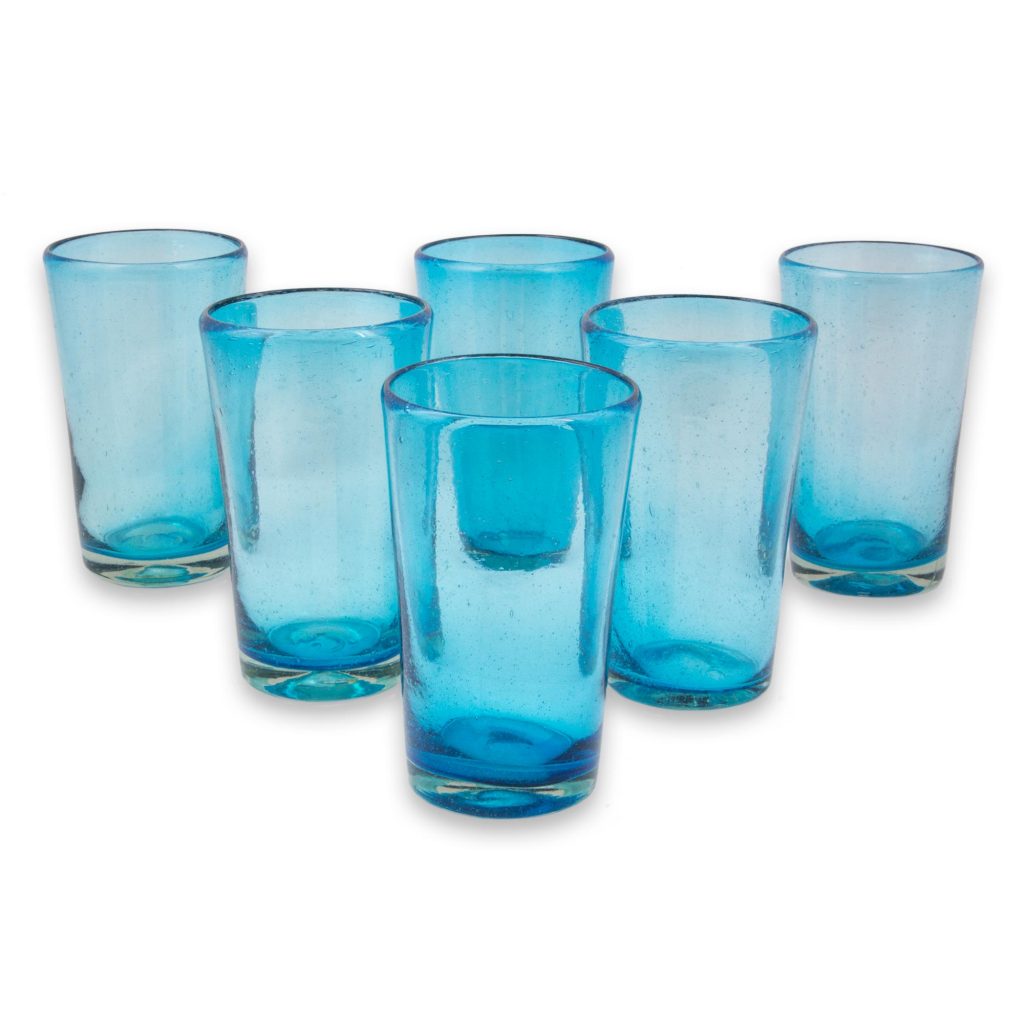 Of course your family-style table is only as beautiful as the food you place on it. Leave cheeses and breads whole with a few pretty knives nearby, carve your meats thin, and roast vegetables of an assortment color. But trust me on this – a few choice pitchers and bowls dancing in candlelight along a rich runner can even make meatloaf marvelous!