Regardless of whether you're a fashionista or just know of fashion news from the magazine covers you see while buying your morning coffee you likely have the understanding that fashion trends and styles originate from somewhere. Much of our fashion stems from cities like Paris, Milan, New York and London… even countries like China and Japan have started to gain fashion recognition globally. So who's missing? Africa. This is something Samuel Mensah is trying to change.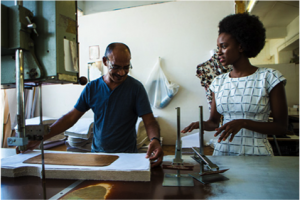 Samuel Mensah is the founder of Kisua, a unique African fashion brand that showcases Africa's brightest design talent. Kisua is different because it aims to deliver more than just a Saturday night outfit out. Kisua looks to serve as a sustainable platform for African craftsmen and designers. Kisua funds designer collaborations through their Kisua Designer Fund and provide financial support to African designers by paying them a portion of every sale. Even more, the majority of the sourcing and production actually takes place in Africa.
The bigger picture is what Kisua is doing for the people of Africa. They nurture local businesses and supporting local communities. They work hard to create economic opportunities for women by collaborating with their valued employees and drawing from their strength and spirit for inspiration.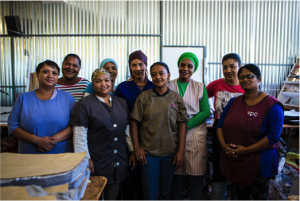 Kisua, which means 'a well-dressed person in Swahili', is making small strides for the people and the women of Africa. You can make a difference too by shopping their apparel. And for an even bigger difference, find some new accessories for your Kisua outfit by shopping our Unicef Market.