June 16 is Day Of The African Child. UNICEF Market has a passion for protecting children and keeping them safe. Last year, UNICEF was at the forefront of a great initiative called "Day of the African Child." On June 16 2015, UNICEF took over Twitter to help defeat child marriage in Africa. UNICEF enlisted 5 young activists to share their powerful stories and personal experiences with the world. This is one of UNICEF's main weapons in the fight to help children, by giving them a global voice and audience. They were able to reach over 4M people directly through the Twitter account @UNICEF. The inspiring activists, two of whom were child brides themselves, wanted to tell the world their story to help girls and women around the world overcome the circumstances that they faced.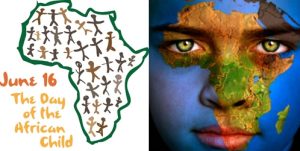 Mariam Moussa, who was herself a child bride in Chad said "This is an incredible opportunity to share my story and contribute to the campaign to end child marriage in Africa, particularly in Chad, I hope it will also save my daughter and other young girls from the same path I have had to take."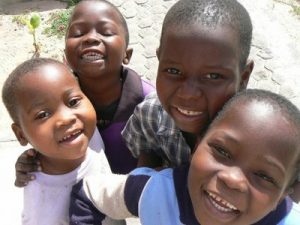 Across the world, there are more than 700 million women who were married under the age of 18, with one third of that number being married when they were younger than 15. The Sub-Saharan region of Africa has one of the highest rates of child marriage with 40 percent of the female population married before their 18th birthday.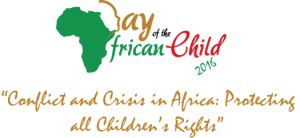 "Child marriage robs girls of their childhoods and can scar their lives forever," says Susan Bissell, UNICEF's Chief of Child Protection. "Child brides often drop out of education.  They are more likely to die due to complications in pregnancy and experience horrific violence, exploitation and abuse."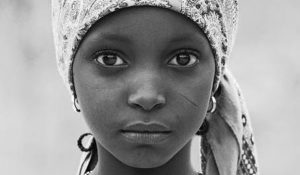 Day of the African Child commemorates a march in 1976 in Soweto, South Africa, when school children marched for better education.  This year has an incredible, and equally important theme, trying to protect children from conflicts and crisis in Africa. With the many wars and conflicts going on across Africa, we are championing both protect children's safety and their well-being. The Day of the African Child will be celebrated on June 16, 2016 and we ask you all to get involved.
UNICEF Market is an online store for unique, well-designed and beautifully crafted items. A share of the proceeds from sales goes to the artisans represented, many of whom live in rural areas and rely on e-commerce to bring their crafts to an international market. A portion of the proceeds is also designated for UNICEF programs.  Shop our unique collection of items from around the world, and you'll find great gifts ranging from handcrafted jewelry and home décor to apparel and accessories. Not only can you find timeless and well-designed items, but every purchase helps UNICEF save children's lives.
This makes the market a unique opportunity for UNICEF supporters to buy beautiful, handcrafted gifts that help UNICEF save children's lives.