The Looking Glass, reimagined.
If eyes are the mirrors of the soul, then mirrors might just be the soul of a space. Mirrors create the illusion of expansiveness and reflect light, integral for any environment.
It is important to plan what will be reflected in a mirror and be strategic in placement. Consider that they can function in the same way a painting does—mirrors have been used by artists to create a tromp l'oeil effect in their work for centuries. You can use them in the same way.
This tall brass repoussé mirror is nickel-plated, made in the Mughal tradition in India. It would open a narrow space such as at the end of a corridor, a landing, or above the sink in the bathroom. It could also be hung lengthwise.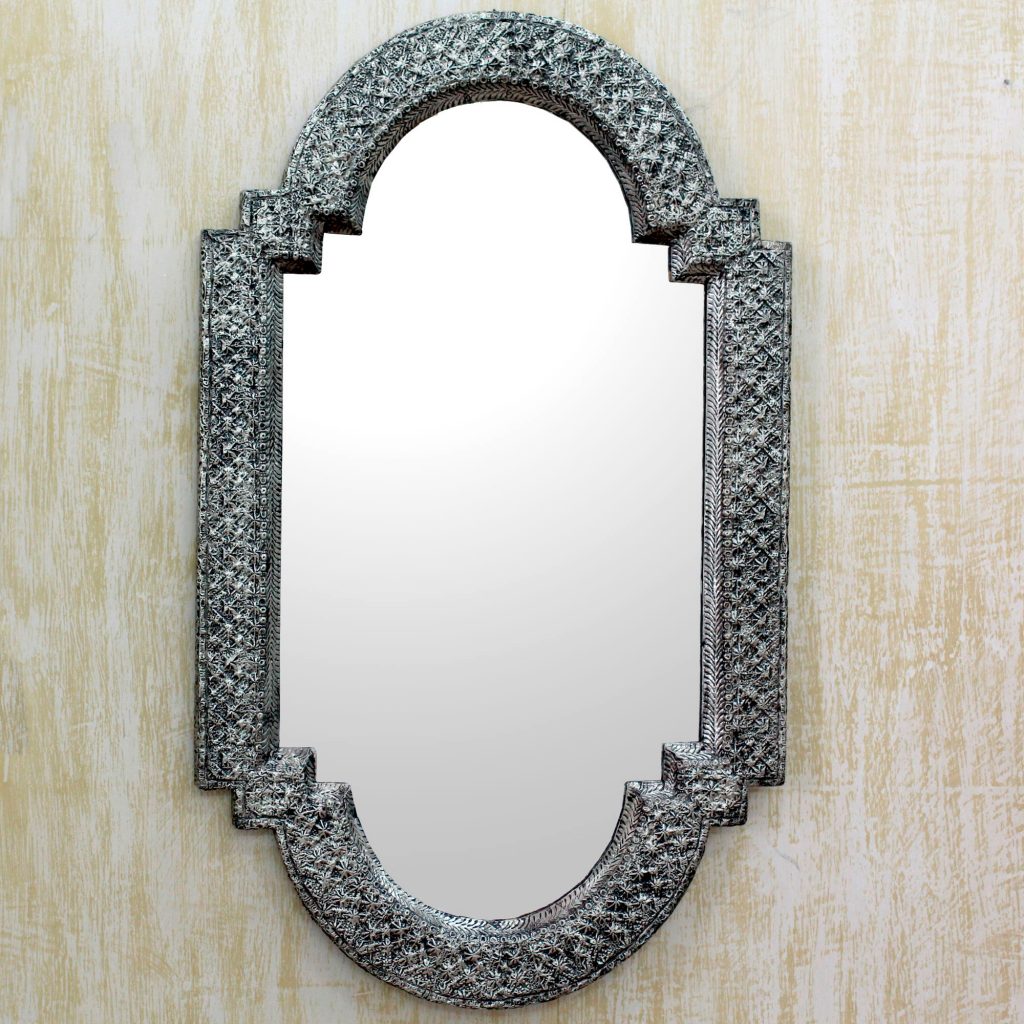 If you have a large wall space, hallway or stairwell, I recommend a family or cluster of mirrors. Keep in mind, mixing shapes and period styles works, but I recommend choosing a color finish or metal you love and creating a collection with a common element.
For example, by flanking the tall rectangular repoussé mirror with two of these emerald repoussé mirrors by the same artist, the nickel-plate finish create a common element and art deco-shape frames echo one another in form, creating a reflective tableau.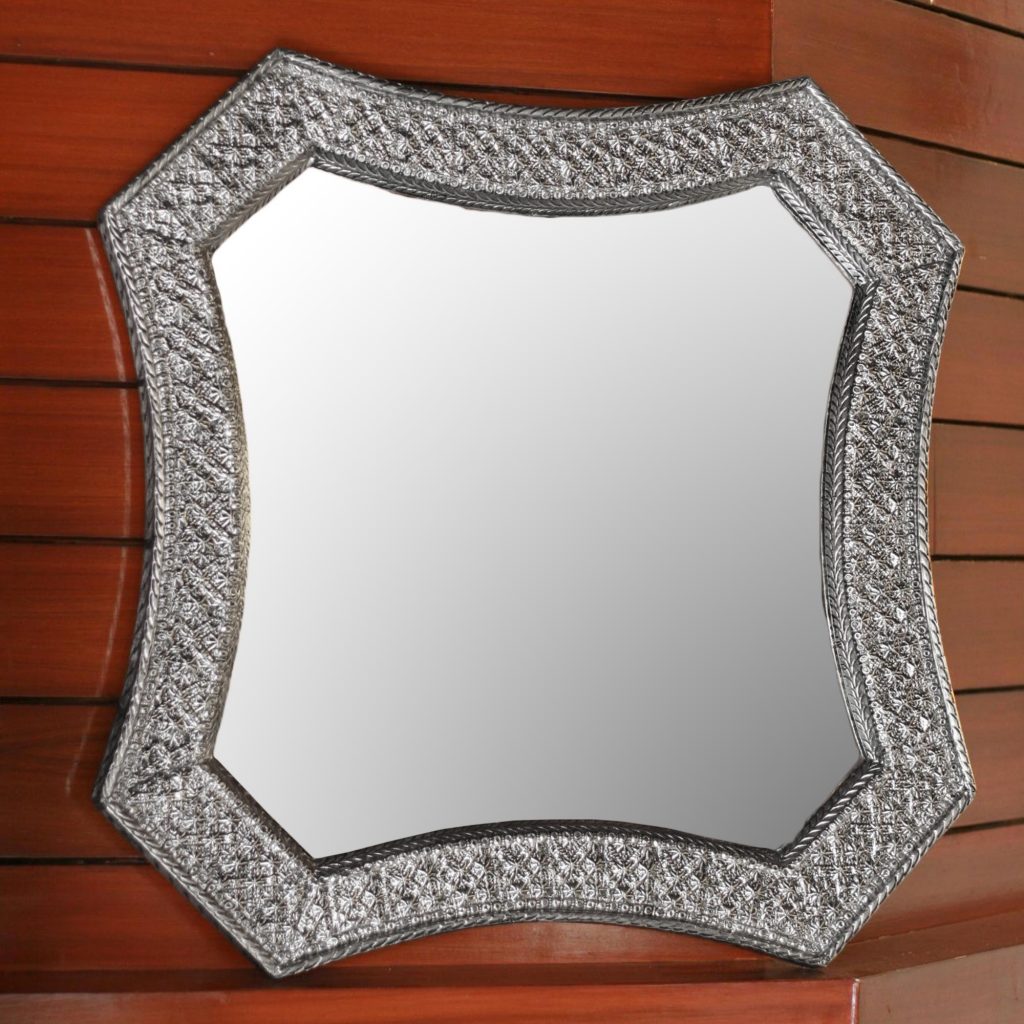 Intricate baroque mirrors are also perfect in an ensemble, or alone. They are carved by hand from cedar wood, by Andean artisan, Marcos Luzalde. The cedar is then covered in a heavenly bronze leaf and painted.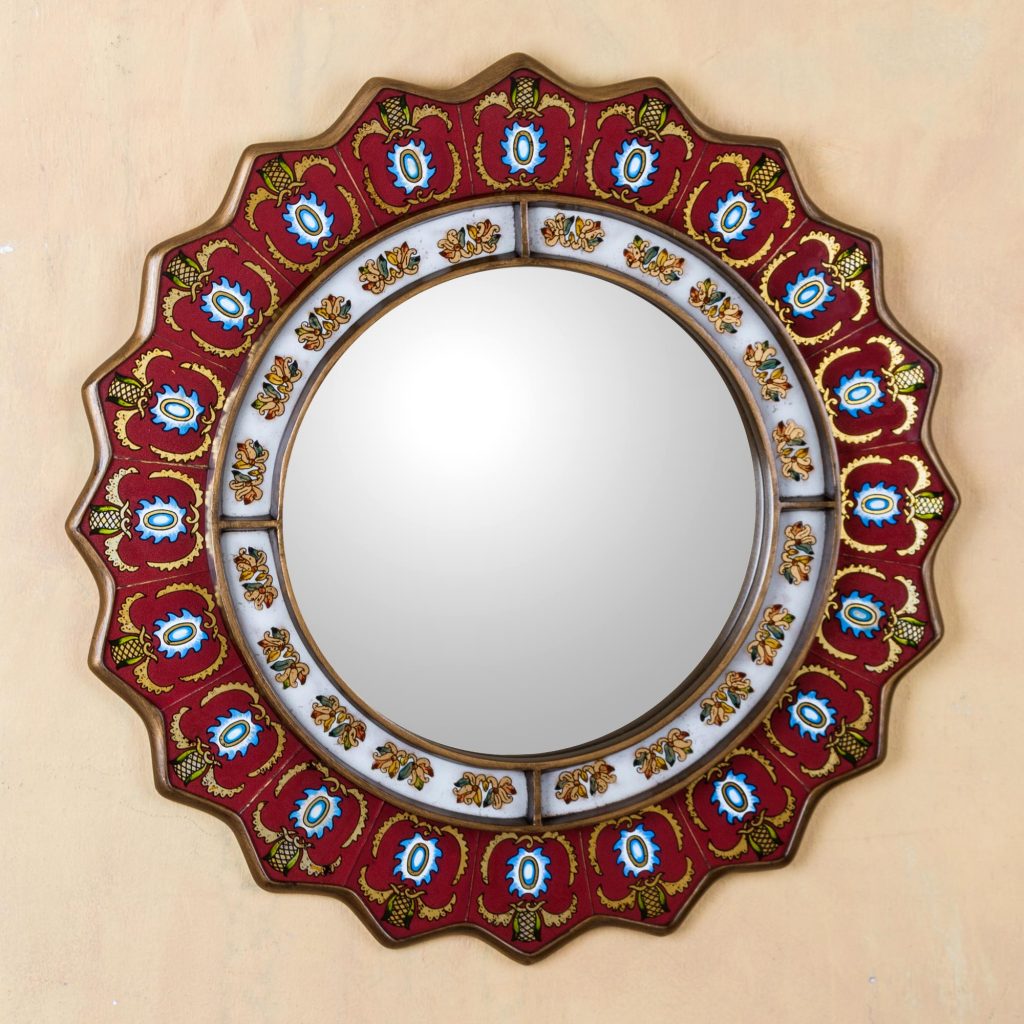 Odd-shaped mirrors work surprisingly well on their own in dark nooks and small wall spaces. They add interesting symmetry when hung in pairs.
I would put any two of these Peruvian mirrors on either side of a bed above nightstands for instance, or flanking the end tables of a sofa.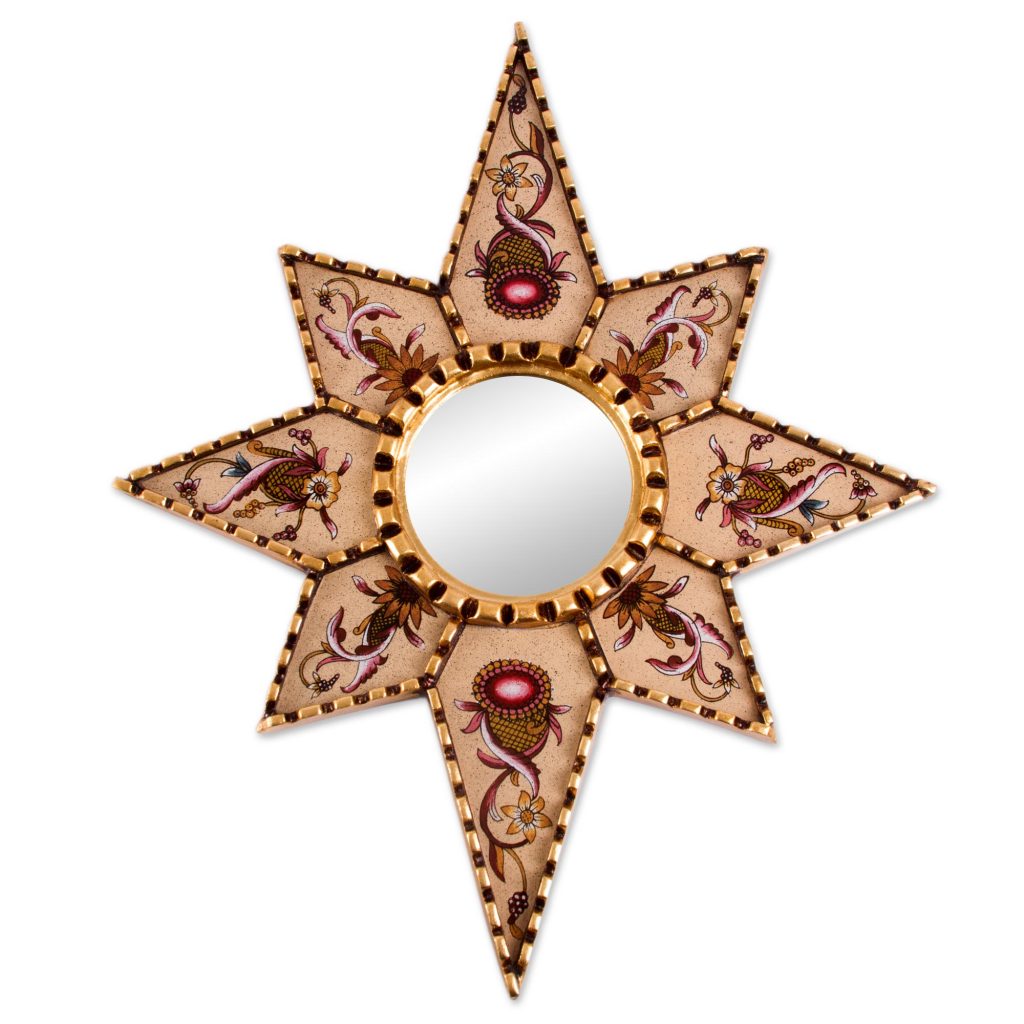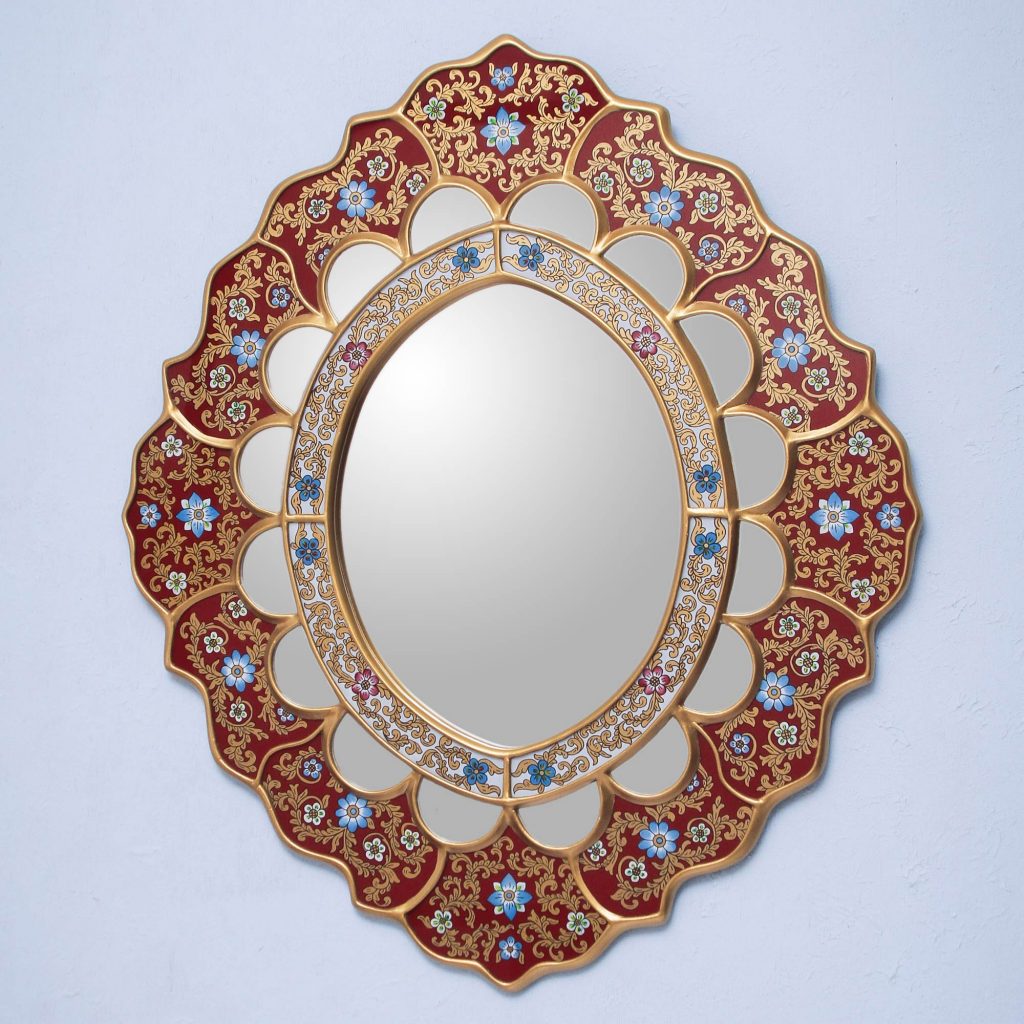 It is true that life is all about balance!
Often in early Dutch paintings, artists revealed themselves in round mirrors painted into their paintings, the Arnolfini Portrait is an example of this.  Round mirrors create a port window vantage when hung above a door or in windowless space, hung up high. They are versatile and work pretty much anywhere. As a family of four above a fireplace or a bed they create a modern architectural feeling: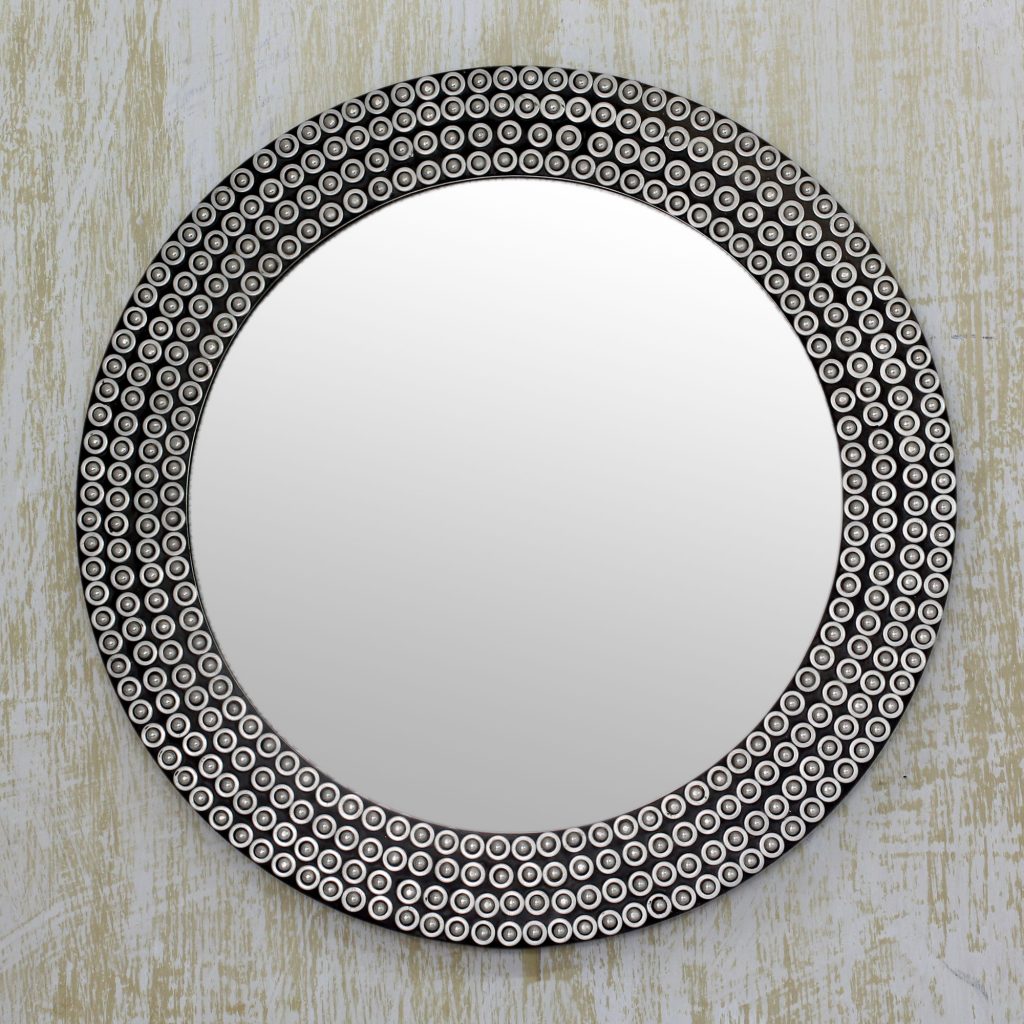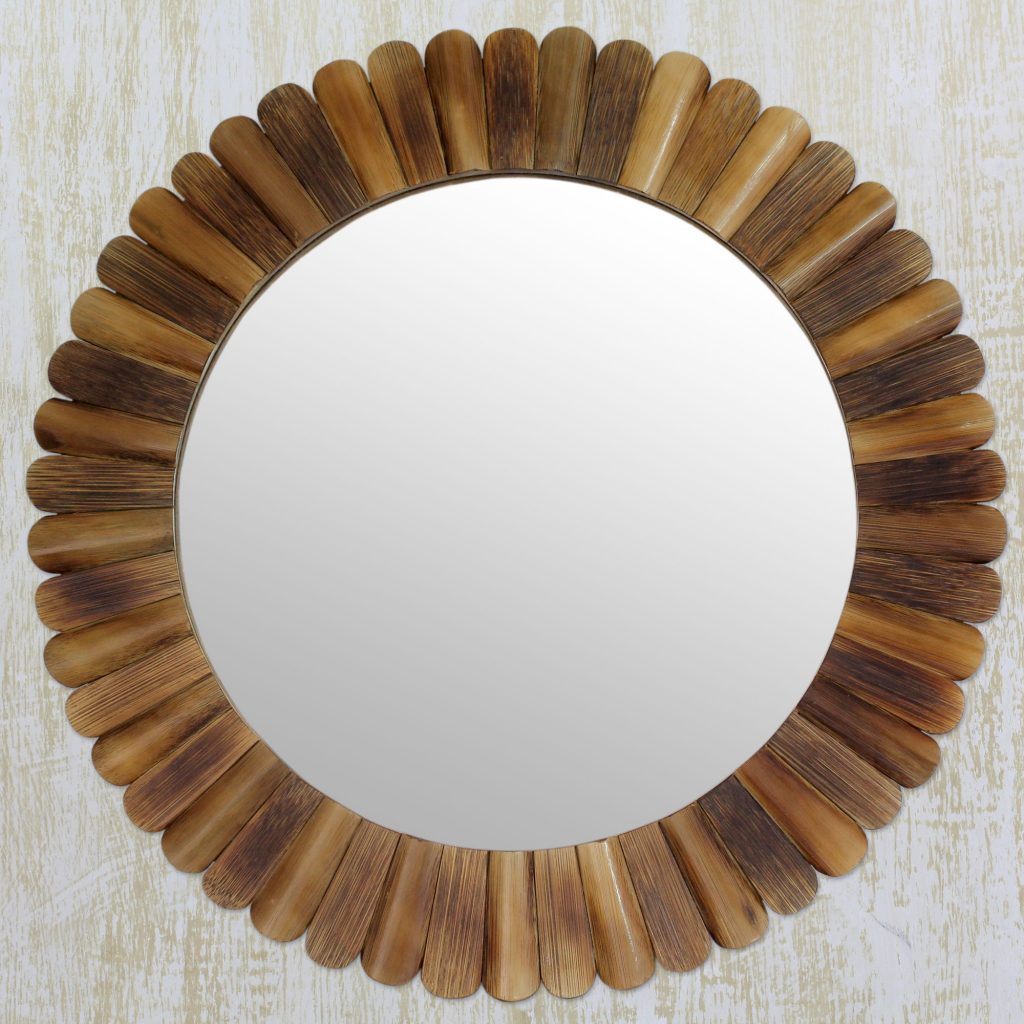 This glass mosaic framed mirror Forest Charm conjures a Palm Springs mid-century casita.