Whether for birthdays or holidays, how to write the perfect greeting card can be as easy as letting your heart and emotions take over the pen.
There's a lot of talk these days about whether old-fashioned writing is alive and well. With so many of us texting or sending electronic email, you might wonder if cards and letters are fading from fashion. In my book of friendship and relationships, there's nothing quite like sending or receiving a personalized, hand-crafted message. A greeting card makes both people feel… well, um… GREAT!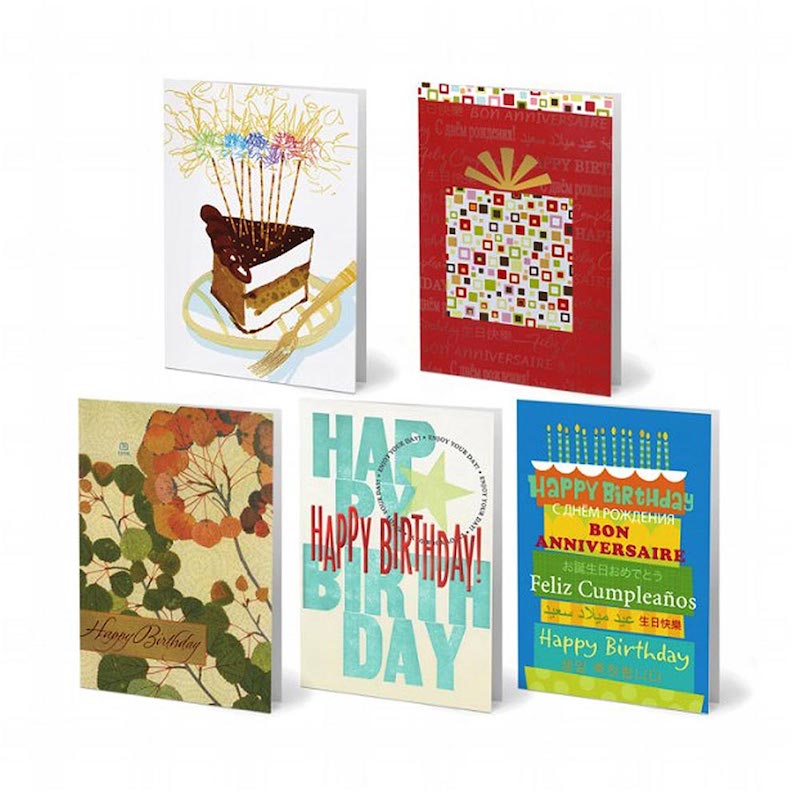 So what better way to add to that warm 'n fuzzy feeling than by choosing greeting cards from the UNICEF global marketplace? Your card recipients have a flash of joy and you can rest easy knowing you have added an additional dose of 'positive' into the world. One of UNICEF's mission is to help aid children and women all over the globe facing economic, political and environmental hardships. So each purchase helps just a little bit!
Okay, so now you've made your decision to choose UNICEF cards. Next step: crafting the perfect message that conveys your feelings. Let's break it down by some of the big events we all connect around.
Birthdays:
No matter the age, gender or background, most everyone loves to be made to feel special on their birthday. After all, it is that individual's national holiday. My rule of thumb is to use the tone of your relationship as a guide for what you put in your card.
I like choosing blank cards because then I can craft specific messages for those closest to me. Finding cards with beautiful images, like this Dragonfly 12-card blank set lets you decide the tone and the feel. 
If the recipient is a sibling or family member, try reaching back into your memory banks for a moment you know your relative will remember fondly. You can't go wrong referencing the past, the current moments and even future dreams, goals and endeavors when sending a birthday greeting. My favorite is to always remind the recipient that this is a New Year for THEM… and it can be as wonderful and special as they desire it to be.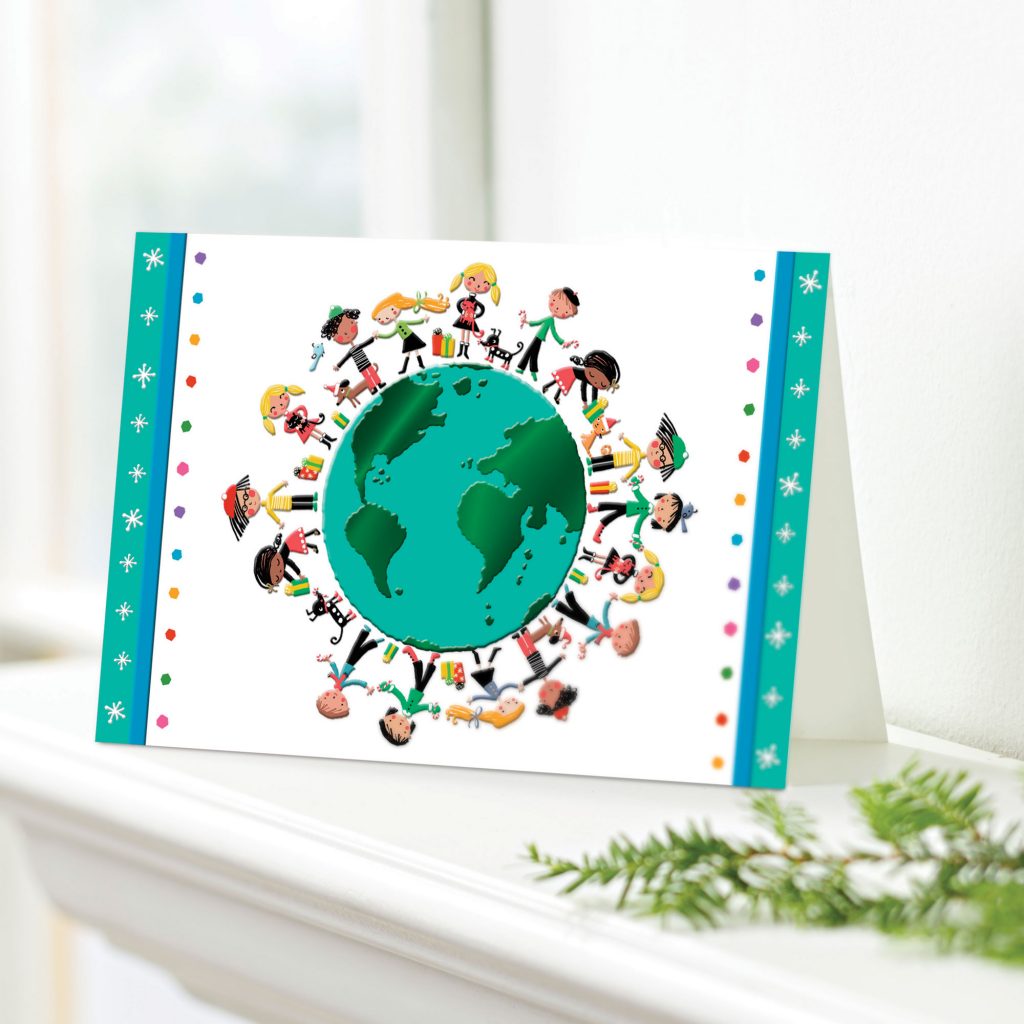 Special Occasions:
Life is an ever-changing, exciting journey with all kinds of events, scenes, characters, and plots.  Here's where you might want to take advantage of a complete catalog to make the perfect UNICEF choice. A blank greeting card can let you decide what events are to be recognized as special events. What if a best friend has just planted several new fruit trees on their property? Well, I have never seen a Happy Lemon Tree card in the store – have you? But here's your chance to make ANY life event something worth celebrating. Have fun with your creativity.  Remember, each word and phrase has the potential to really brighten someone's day. Think big. A new pet, a new refrigerator, congratulating someone for spending the weekend cleaning out their garage … those ordinary, mundane life events can all of a sudden become moments to cherish…together.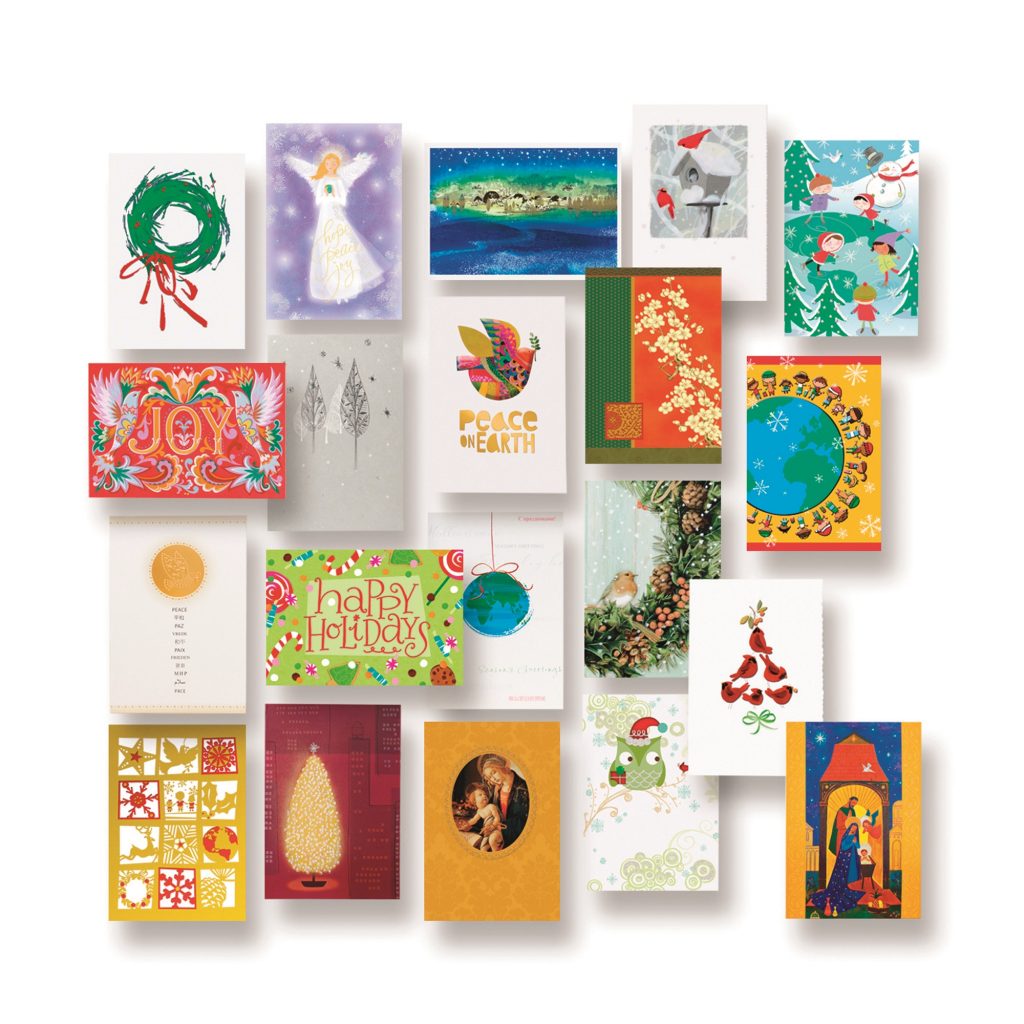 Holidays:
With the holiday season just around the corner, now is a perfect time to start thinking about who is on your greeting card list. I like to review the year and zero-in on events I know have been important in others' lives and make sure to mention those in a greeting card. Sure, it's great to offer a rundown of everything YOU have experienced, but try flipping the script and focus on items you believe have been special for them.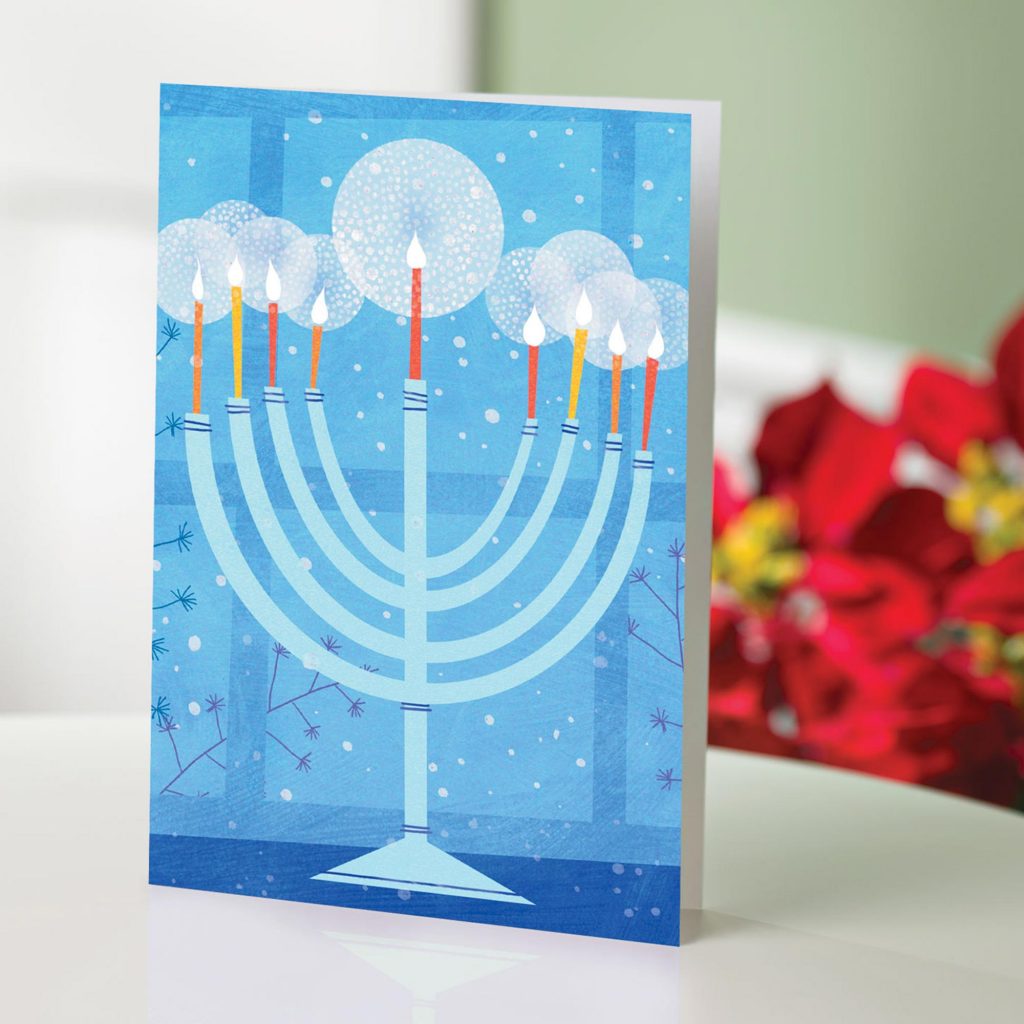 And keep in mind, not everyone celebrates in the same way, so be mindful of your imagery and choice of words. This 12-card set celebrating the Jewish holidays features a menorah, which symbolizes the miracle of light – truly a positive message for everyone!
Remember – your ultimate goal is to make the recipient feel good and bring a smile to their face. Opening up a mailbox and finding a card from YOU will probably do just the trick!