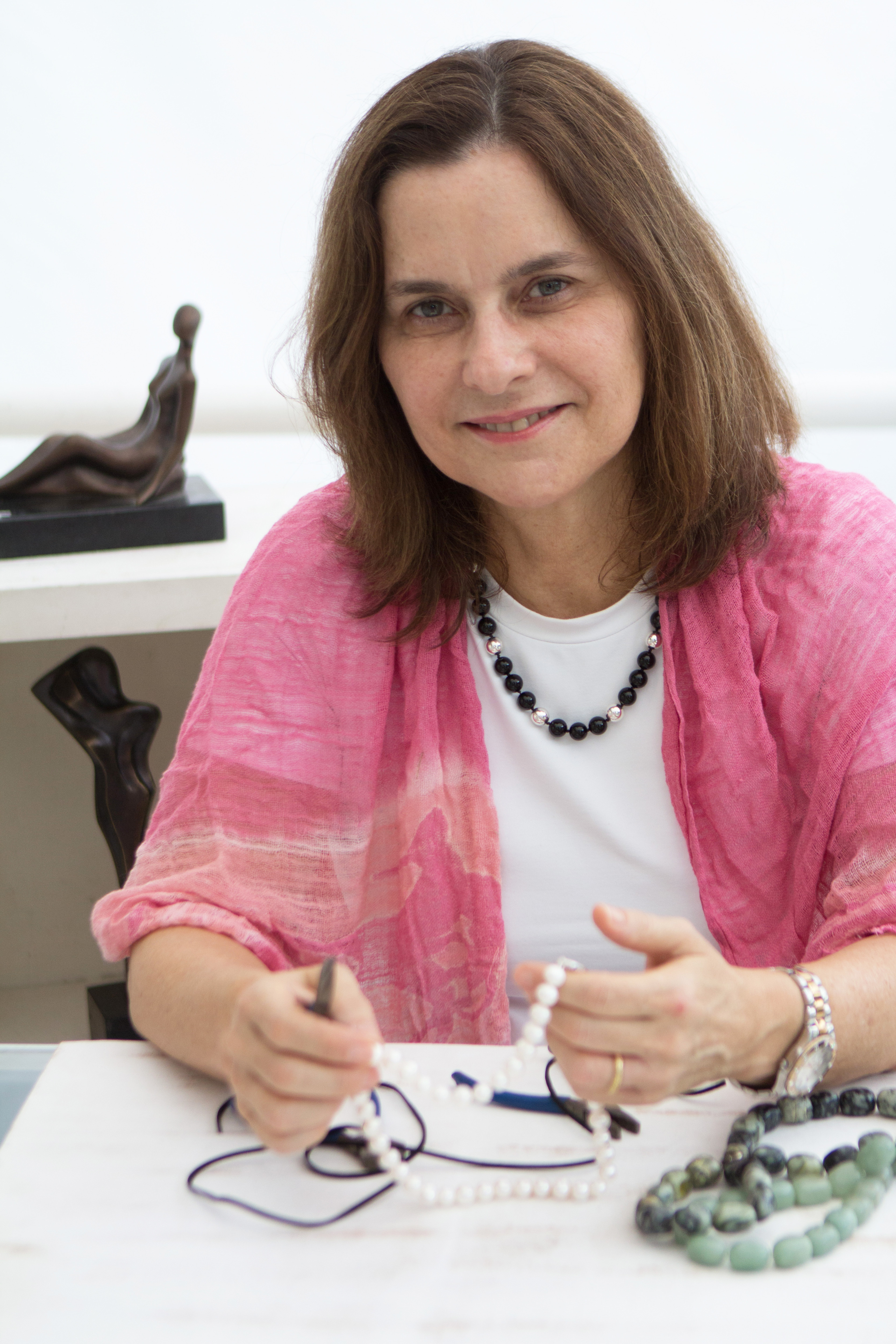 Lucia Prata
"I learned about everything... watercolor, gouache, oil, acrylic and sculpture - the art form which most impassions me."
"I was born in 1962. I studied technical design and graduated in History and Data Processing in 1984. The following year
...
I left everything and went to study at the Parque Lage School of Visual Arts, haven of vanguard art. There I learned about everything and took all of my courses at the same time: watercolor, gouache, oil, acrylic and sculpture - the art form which most impassions me.

"In 1989 I left school to sell my works and started to frequent artist's studios, searching for influences and experimenting with materials like resin and cement. The following year I had my first exhibition. Since then I haven't stopped; I've exhibited in Rio several times, in Brasilia in 1995, and I participated in a showing in New York. In 1992 I felt confident enough to work alone and I rented a studio for myself until 1999, when I installed a studio in my own house.

My passion for jewelry began together with my sculptures. The delicate work of manipulating the material always fascinated me. To mix the fabulous gems that we found in Brazil with silver or gold and to reach a wonderful aesthetic result is my objective, my search. I began to experiment, but didn't find pieces I liked to adorn my creations, so I passed to a phase of trying to draw something to please me. It took some time to reach a piece I believed good enough to sell, but I believe I did and felt a sense of accomplishment. I don't see a beautiful jewel in silver, but a delicate sculpture.

"At the beginning of 2000 I became familiar with the studio of Frazao, another NOVICA artist, when I was developing a new work with iron. I love working with this material because I can interfere in every phase of production, different from other metals with which the artist's work stops in the founding stage and only returns in the monitoring of the finish.

"I know about NOVICA through Frazao. I received the news of selling through the Internet with a certain level of distrust, as this is a new path in which I never expected to tread. But, I decided to gamble and I am certain that I and NOVICA will achieve excellent results working together."
Sea Treasure Trio
Pink Grey Cream Cultured Pearl Sterling...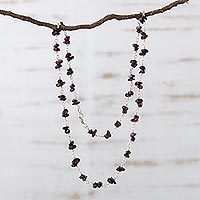 Cherries
Garnet necklace
Embrace
Romantic Bronze Sculpture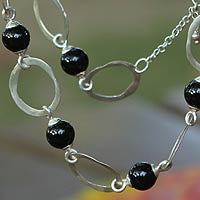 Elos
Black Agate and Sterling Silver Artisan Crafted Necklace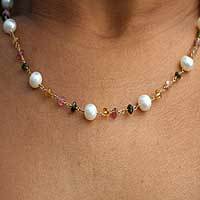 Under the Sea
Gold and pearl strand necklace
Our handmade collection. Artfully crafted by global artisans.